Cardiff Castle: Refund criticism as Rag 'n' Bone Man cancels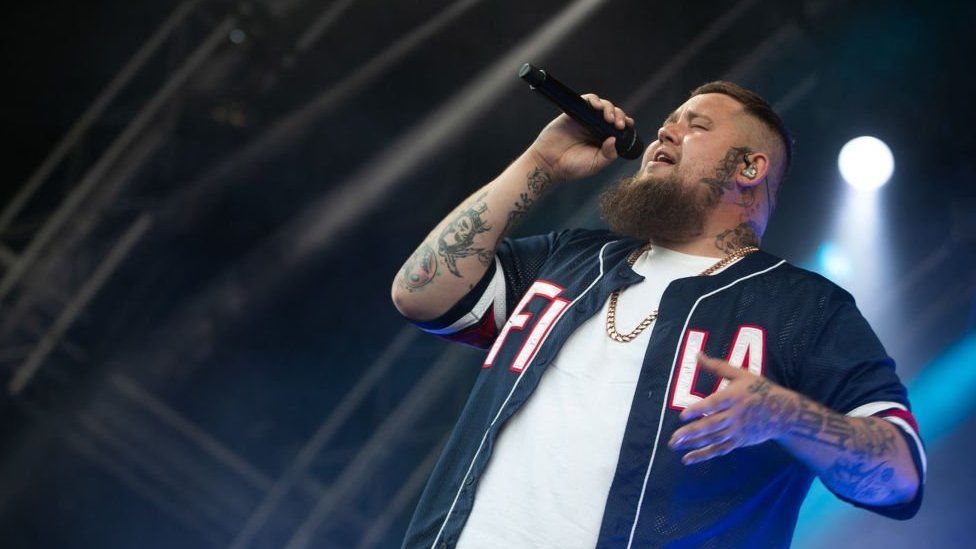 Some music fans have criticised the lack of refunds after headline act Rag 'n' Bone Man pulled out for health reasons from a Cardiff Castle concert.
Organisers of the Depot in the Castle event on Saturday filled the top slot instead with Craig David's TS5.
But others in a near-9,000 crowd said they were happy with an "amazing" show.
Organisers said it was a festival and not a Rag 'n' Bone Man gig, fans were told line-up changes could happen, and they were unable to offer refunds.
Depot in the Castle also said they "pulled out all the stops" to get a replacement, and Craig David was "phenomenal".
"I understand people are unwell," said Jane Massey, 40, from Tonypandy, Rhondda Cynon Taf.
"But I feel something should be offered, were it a partial refund or money off another event."
She booked the ticket when Rag 'n' Bone Man was the only confirmed artist and thinks consideration should be given to people who paid on that basis.
'Something for both of us'
"I feel like people who booked early should be offered something in terms of a refund," she said.
The event allowed accompanied children to attend, so Mark Sadler, 47, from Newport, said it was a chance for his 10-year-old son Dan to go to his first concert.
"He loves Rag 'n' Bone Man and I'm into [the other headline act] Faithless DJ so it was something for both of us," he said.
He said when they found out the Brit Award winning singer had pulled out it was disappointing for his son because he was why they were going.
"It's all well and good that they found a replacement but didn't offer a refund," he said.
But others were not so troubled by the late line-up change.
'Still an amazing experience'
One person told the BBC Wales News Facebook page: "I was a little disappointed, but even still was an amazing experience, I had such a great day/night and hats off to Craig David for [doing the show] at such short notice.
"We paid to see Rag 'n' Bone Man mainly, but being ill, it can't be helped."
Another said: "If you don't read the T&Cs [terms and conditions] yet click to agree with the payment then you can't moan. It is unfortunate and does happen but, they also worked around the clock to fix a replacement.
"I saw a lot of people enjoy the event, the weather, being out with friends and the iconic venue," they added.
The organisers posted on Facebook that they were "gutted" that Rag 'n' Bone Man could not appear under "strict doctor's orders" because of a throat infection.
They added that they had "poured our blood, and tears into this weekend".
In response to the refund criticism, a spokesperson for the Depot said it was a festival, and "not a Rag 'N' Bone Man concert - the line-up also included Melanie C, Toploader, and a Faithless DJ set, among others".
The spokesperson added: "We pulled out all the stops to provide a replacement for Rag 'n' Bone Man at the eleventh hour; Craig David and his team put on a phenomenal show for us.
"This was reflected in our attendance levels yesterday; we recorded almost 9,000 people through the doors at the castle - one of our most well-attended events to date, with very few unused tickets.
"As per our terms and conditions for Depot in the Castle, agreed at the point of sale, artists and billed attractions may be subject to change. We are therefore unable to issue refunds on the basis of yesterday's change to the billing."
On social media on Saturday, Rag 'n' Bone Man said: "So sorry to say that I am still too unwell to play Depot in the Castle in Cardiff tonight. I'm gutted but have to follow doctors orders. Big love to you all".