Covid: After-school clubs face recruitment survival fight
By Ben Price
BBC News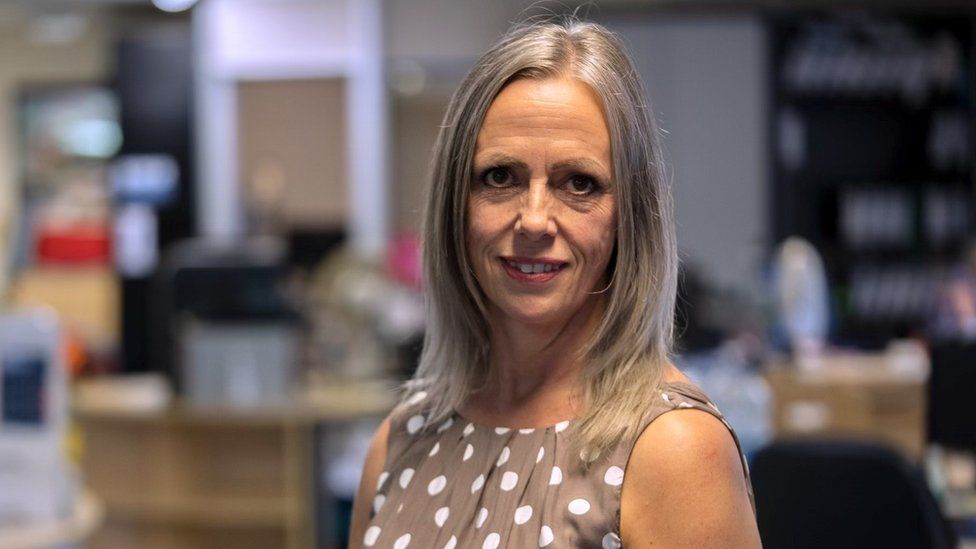 A shortage of workers since the Covid pandemic is threatening the future of many after-school clubs.
The national organisation for after-school clubs, Clybiau Plant Cymru Kids' Clubs, said almost one in five clubs had closed since 2020.
It said staff were not returning after being furloughed and there had been an increase in parents working from home.
Chief executive Jane O'Toole said: "We need people to understand what a great career opportunity this is."
Ms O'Toole said children had been missing out on the benefits of after-school clubs over the past two years.
"They've had a tough time during the pandemic - they need to be able to play and get those quality play opportunities," she said.
Gemma Disson said her daughter attends an after school club in Cardiff because of her working hours.
"I work from 09:00 until 17:30 every day and having a club at that time after school is really helpful because I don't have to worry about trying to find something else or trying to leave work early to get her after school," she said.
"It's obviously really helpful in getting her interacting with other children too."
Philip Salvidge said his daughter "absolutely loves it," adding: "If I pick her up too early, I get told off."
A survey by Clybiau Plant Cymru Kids' Clubs found 169 registered childcare settings had permanently closed since March 2020.
It said it was working with Care Inspectorate Wales (CIW) to find a way forward for other struggling clubs.
Esyllt Lord runs two out-of-school childcare clubs in Cardiff. Despite having a waiting list of about 40 children, she said she had not been able to recruit enough qualified staff to keep up with demand.
"We're getting a lot less people applying for the jobs and it's just difficult all round I think," she said.
"The combination of part-time hours, the hours that they are, and we want staff to be able to speak Welsh because we're based at two Welsh schools, so at the moment we're a bit stuck."
In 2016, it became a requisite for out-of-school club staff to have a qualification in play work to provide care for children between the ages of three and 12 years.
The regulation will be enforced from September.
The Welsh government said intensive courses would be offered over the summer to help meet the deadline.
Cymru Kids' Clubs said it welcomed the decision and wanted people to "recognise the professionalisation of the workforce".
It added it believed the decision could help attract more people into the sector.
Families could also benefit from tax-free childcare at out-of-school clubs registered with CIW, it added.
The average weekly cost of registered out-of-school childcare clubs varies across Wales.
In Wrexham and Blaenau Gwent clubs charge an average of £5 or less per day, whereas places like Swansea, Conwy, Caerphilly and Cardiff charge an average of about £10 a day.
Ms O'Toole said: "I think we need people to understand what a great career opportunity this is.
"It may start as a short number of hours but we see people in the sector grow and move to a training role or a management role.
"I think we need parents to recognise childcare is important - the benefits it brings their children.
"I think I'd argue people say childcare is expensive but it's part of children's development, instead maybe of trying to juggle childcare at home and being in front of a screen at home."
The Welsh government said: "We recognise the importance of childcare and play provision, including holiday play schemes, for children and their parents.
"We want to ensure that the childcare and play workforces have the appropriate qualifications, skills and experience to provide high quality provision across the different types of settings and for the full age range of children cared for."
Related Internet Links
The BBC is not responsible for the content of external sites.