Second homes: Welsh councils to get powers to set limit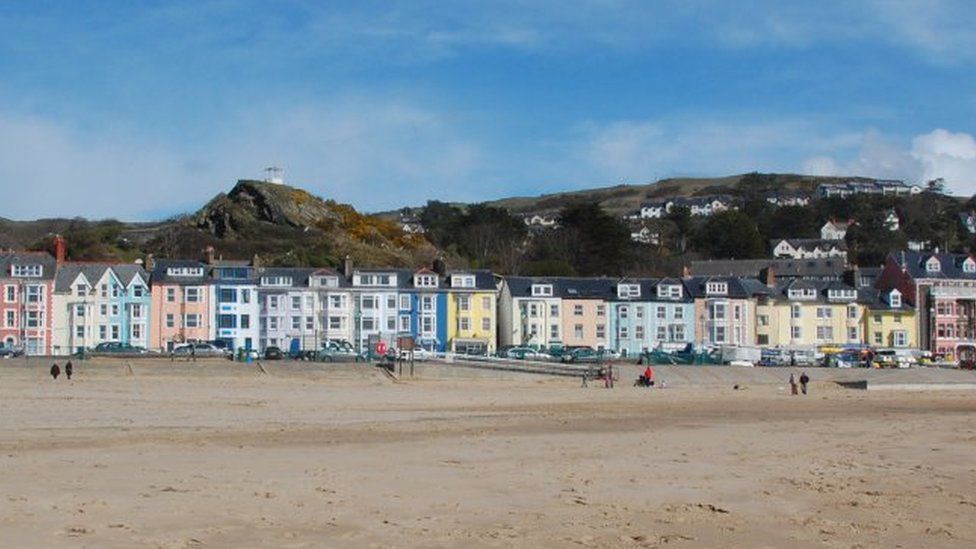 Councils will be able to control numbers of second homes and holiday lets under new Welsh government plans.
A new licensing scheme for people who want to operate short-term holiday lets, such as Airbnb, is also planned.
First Minister Mark Drakeford and Plaid Cymru leader Adam Price made the announcement as made as part of their co-operation agreement.
There were 23,974 registered second homes in Wales at the beginning of 2022.
The changes to planning regulations are expected to be made by the end of the summer and will introduce three new classes of property in the planning system: a primary home, second home and short-term holiday accommodation.
Local authorities will then be able to make amendments to the planning system, "where they have evidence", to require planning permission for change of use from one class to another.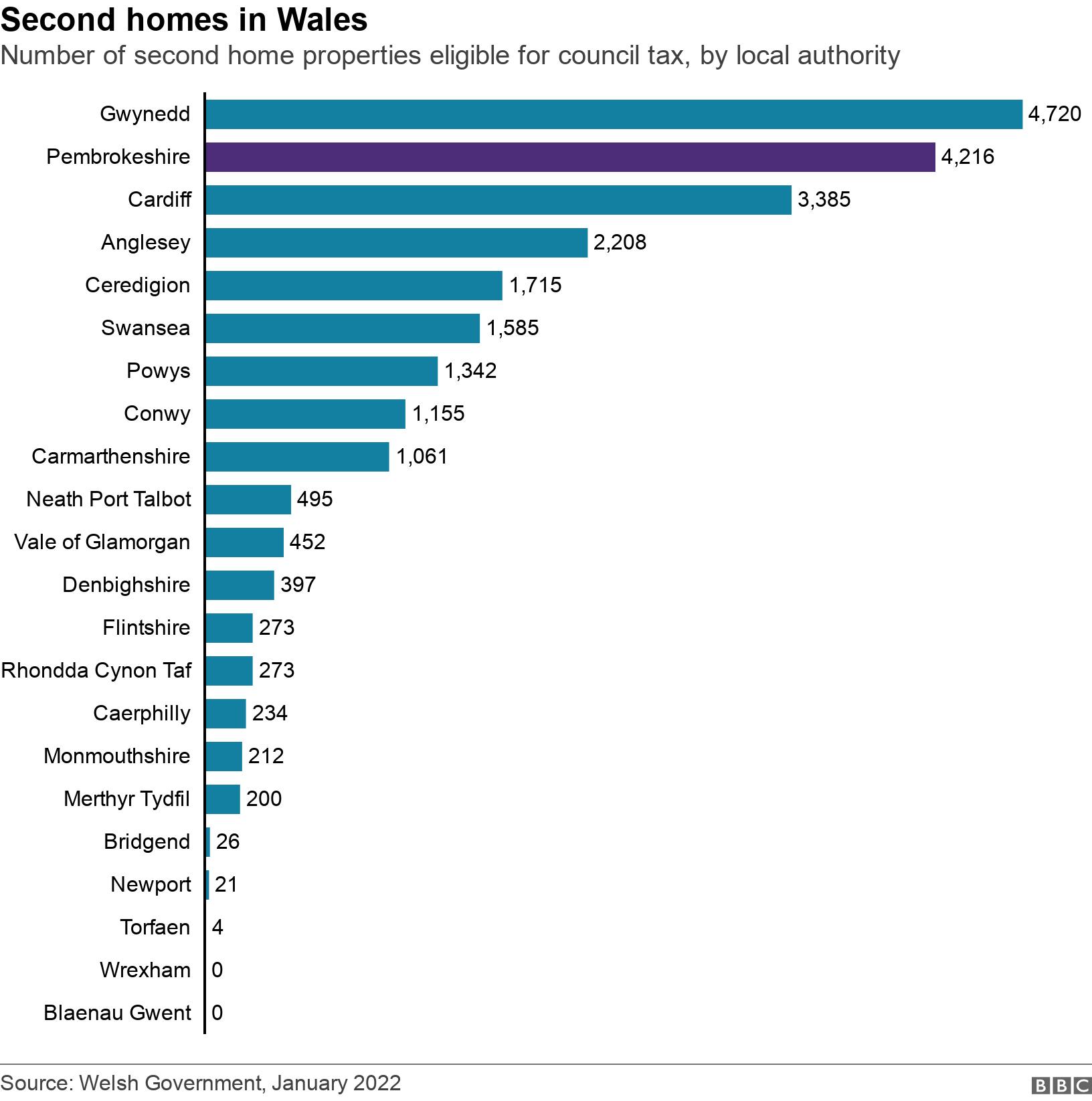 Under the new system, councils will also have the power to set a ceiling on numbers.
Mr Drakeford, speaking at a joint press conference, said while tourism was "vital" to the Welsh economy, having too many holiday properties and second homes, which can lie empty for much of the year, damaged communities and priced people out of local housing markets.
Mr Price added there had been an "exponential growth" in holiday lets and said the licensing scheme would help control the housing system and "level the playing field" for tourism accommodation providers.
Work will also begin on allowing councils to apply increased Land Transaction Tax (LTT) on the purchase of second homes and holiday lets.
Conservative local government spokesman Sam Rowlands, said: "I welcome increased responsibilities and opportunities for local authorities to support their communities, but I do worry this is just a top-down diktat from Labour and Plaid Cymru in Cardiff Bay.
"Many councils, particularly those in north Wales and rural areas, have been underfunded for many years by the Labour government and struggle to fulfil their essential obligations."
As part of an effort to help people, especially first-time buyers, onto the property ladder, Mr Drakeford said the government was "investigating the possibility" of reintroducing local authority mortgages.
He added: "In this cost of living crisis, backing from a local authority would help people access mortgages with a smaller deposit."
The move could be opposed by property owners who have previously criticised having to pay four times their current level of council tax from next April.
Paul Martin, runs bed and breakfast The Forest, in Newtown, Powys, which specialises in catering for autistic children.
He said the Welsh government had not sufficiently defined what a second home was and worried the legislation would affect businesses like his.
There was not enough time, he said, for businesses to prepare for changes.
"A property used occasionally for holidays by its owner, who lives a distance away, is a second home and that is the target of the legislation," said Mr Martin.
"But what about a self-contained annex to the primary home? Or a multi-property complex like mine? What about a business which has other revenue sources such as a golf course or yoga centre? What about properties in less popular locations."
The Home Owners of Wales Group described the rise as "morally indefensible".