School holidays: Could Wales' summer break be cut to four weeks?
By Bethan Lewis
BBC Wales education and family correspondent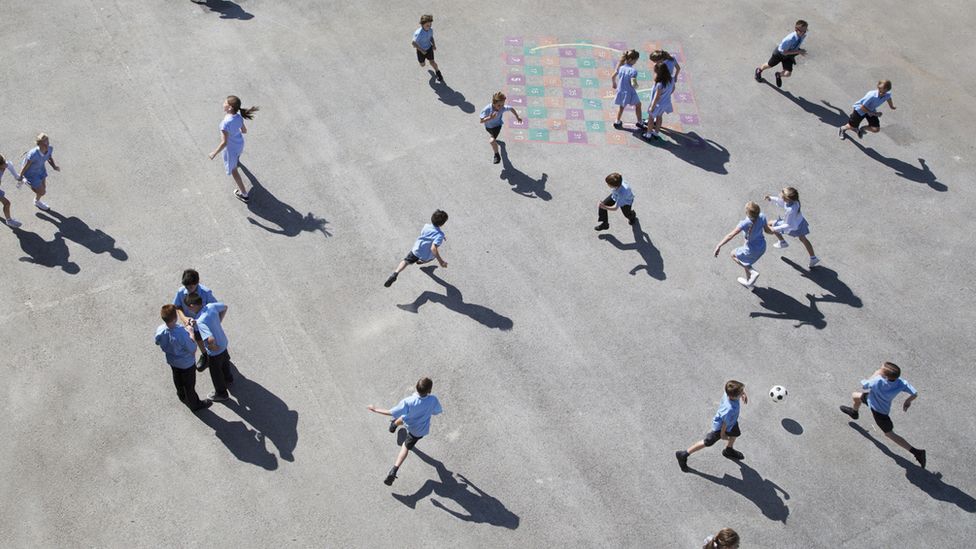 School summer holidays in Wales could be cut to as little as four weeks as part of a shake-up of term times.
Welsh government education minister Jeremy Miles has ruled out cutting the break to two or three weeks or having fewer holidays.
One union said there were "many more pressing issues that need attention".
Mr Miles said public research showed while there was "reasonable contentment" with the timetable there was "openness" to change.
A public consultation on whether the summer holidays should be shortened is due to begin in the next academic year.
It is likely to present different options for changing the pattern of school terms.
A report by Beaufort Research for the government came up with three:
A five-week summer break with three school terms of about 13 weeks, with a one-week break halfway and three weeks at Christmas
A four-week summer break with five school terms of about seven or eight weeks. Three weeks holiday at Christmas and two weeks between the other terms
A three-week summer break with terms lasting about six or seven weeks with fortnightly breaks in between
Overall, the report said people were content with the current six-week summer holiday with two weeks at Christmas, two at Easter and three week-long half-term breaks.
Mr Miles said the research showed people were open to looking at how holidays were spread out and more consistent term lengths.
"Exploring options for change can enable us to support curriculum planning and delivery, tackle disadvantage and educational inequalities, and support learner and staff well-being," he said.
"We now have an opportunity to explore these issues in the context of whether the current structure really is the best system to deliver on these shared priorities."
There has been concern that disadvantaged pupils in particular lose progress over the long summer break.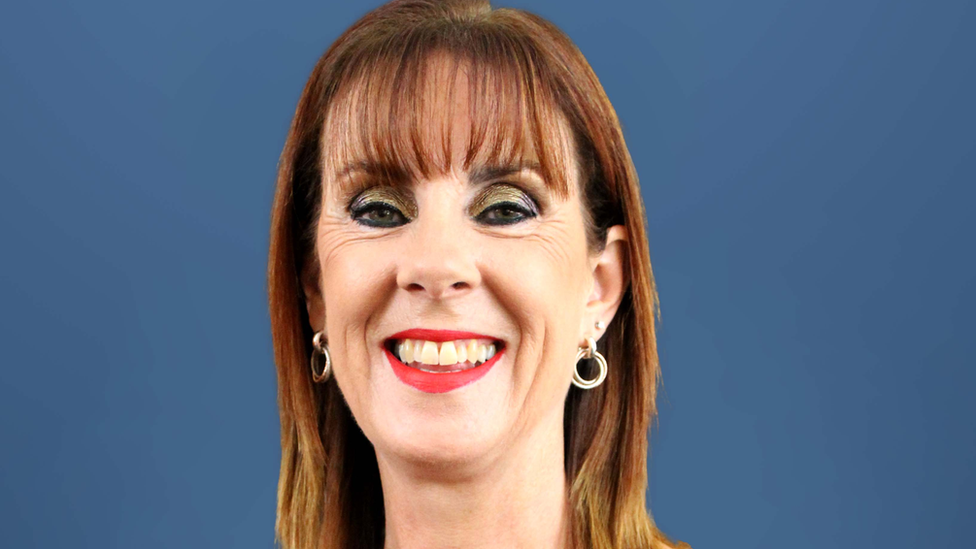 ASCL
There would need to be very clear educational benefits to justify such a huge upheaval
Some have argued that adding holidays at other times in the year would help refresh staff and pupils.
The report for the government showed pupils favoured the longer break and researchers said more work would be needed on the impact of any change on exam timetables.
Concerns in the tourism industry that reducing the summer break would have "serious consequences" for an important economic sector should also be addressed, they said.
Head teachers' representatives have questioned why the minister wanted to push ahead with reforms in view of research which showed "no great appetite" for change.
Eithne Hughes, director of the Association of School and College Leaders Cymru, said there were "many more pressing issues" such as funding teacher shortages, education recovery following the pandemic and the launch of a new curriculum.
"There would need to be very clear educational benefits to justify such a huge upheaval and so much time and energy, and it is imperative that detailed evidence is provided along with any proposals," she said.
Clive Williams, head teacher at Ysgol Gymraeg Aberystwyth in Ceredigion, welcomed the consultation, saying a long school holiday could be a challenge for some parents and children.
"Having that long summer break of six or possibly seven weeks on some occasions can be a very difficult situation for some of them," he said.
"I think there is a general consensus that some children would be safer and they would feel more supported in the school environment."
He said there seemed to be a consensus among some of his staff for an extended summer break, although some had suggested taking a week from the summer holidays and adding it to the autumn half-term break.
Dollie, a Year 6 Ysgol Gymraeg pupil, said: "I like a long holiday but sometimes it's difficult because you don't see your friends over the holidays and sometimes you want to be at school."
Her classmate Gruffydd added: "I think it works out well at the moment, there is enough time to do what you want in the summer but it would be nice to get more holiday time at Christmas."
Head teachers' union NAHT Cymru director Laura Doel challenged the report's transparency, claiming the questions were pushing a Welsh government agenda.
She said: "Those who identified current arrangements as their preference were presented with a series of alternative options with no choice of retaining the status quo, the key question is how changing term times would improve outcomes for learners. This remains unanswered."
Ms Doel said evidence available showed countries with longer summer breaks than Wales had higher attainment levels.
NEU Cymru said the majority of its members were concerned about the plans.
Its Wales secretary David Evans said: "We believe it is really important the Welsh government speak to the education workforce about their concerns.
"This is an extremely challenging time for everyone in education - we still have Covid disruption, we have the new curriculum starting in September, and the first exams in three years just drawing to a close. Now seems a very strange time to be adding more change to education."
The pledge to look at reform of the school year was part of an agreement with Plaid Cymru in the Senedd.
Meanwhile, a pilot project to extend the school day was run earlier this year.
'I stay in bed and go to bed really late'
Schoolchildren Eli, Mali and Charlie all liked the summer holidays, but also thought they could be boring.
"They can get quite boring but in the middle it's quite fun because I go out with my friends, go to the beach and stuff," said Eli.
"And I get to stay in bed and go to bed really late."
Mali found the heat a bit much.
"Sometimes it gets too hot, and sometimes it can get a bit boring," she said.
Charlie gets bored by the end of them.
"I like it but I don't at the same time," he said.
Mum-of-two, Amrita Chouhan, from Porthcawl, Bridgend county, believed a six-week holiday was fine.
She said: "Kids should have a break from academic life. They need to go and enjoy the school holidays and spend time with grandparents.
"That is the perfect time to visit family and it can be a productive time."
Louisa Verderame, owner of Porthcawl's Piccolo bar and cafe, said holiday trade was important.
"Provided the holidays were moved to Easter time, when there is fair weather when people can still go on holiday and people can provide us with trade would suit us," she said.
"The problem is if they completely eradicate two weeks from summer holidays and do not replace them with fair weather time."
Grandmother Linda Mitchell, from Treorchy, who owns a caravan in Porthcawl, thought six weeks was a long time for a break.
She said: "My grandchildren get bored because they have been off school for so long and I think they lose a lot by doing nothing but play, then they have to go back and some kids don't want to go back.
"They lose the continuity as well."
The Welsh Conservatives' education spokeswoman Laura Anne Jones said: "I genuinely cannot believe that at a time when children are not getting the educational support they need after so much disruption, in addition to our young people not getting the mental health and well-being support that they need in school, or even to get back into school, the Labour government are choosing to prioritise this.
"The Labour government also show utter contempt for the wider impact of such decisions, such as the detrimental effect shorter summer holidays could have our tourism industry here in Wales."