Dangerous driving deaths: Families welcome life terms law change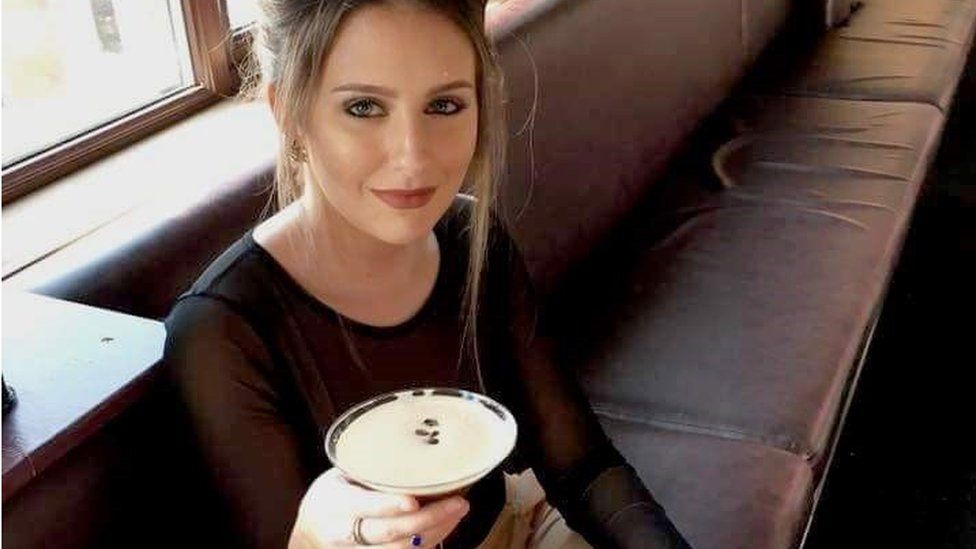 Bereaved families have welcomed life sentences for drivers found guilty of death by dangerous driving.
Kelly Kennedy died in 2016 after two men who were racing each other, hit her car head on driving at over 90mph in a 60 mph zone of a dual carriageway.
Her mother, Tracy said: "They should have had the maximum of 14 years, if you take somebody's life then they have to pay the price."
The law change comes into force from Tuesday in Wales, England and Scotland.
Northern Ireland has separate road safety laws.
"She didn't stand a chance, they were doing, I think, over 90mph in a 60 zone," added Tracy, in an interview with Radio Wales Breakfast.
The crash happened near Glais, Swansea as she was driving home on the A4067 at about 22:15 BST on 4 July 2016.
"One pleaded guilty and the other one didn't, but he was found guilty, and one of them had six years and four months, and the one had seven years, but they were let out after three and a half years with good behaviour.
"It was just heart-wrenching, disgusting really, I mean I know no amount of time would bring my daughter back but they should have had a lot longer than what they had.
"Personally I am glad now that they have brought this new law in, because for me it wasn't enough really. They took all that away from Kelly, yet they are able to carry on with their lives and just start over again," she added.
She also believes both men should have been handed the full life term of 14 years.
"If you take somebody's life then they have to pay the price and the longer the sentence they get the better," added Tracy.
"For them to know they can't just go out and drive recklessly like that, take a life and then just have three and a half years, that's not punishment enough.
"The judge said they were banned for driving for five years, and that the ban would start half way through their sentence, I can't understand that, why would you do that?
"When they are in prison, why would you start that half way through? It doesn't make sense to me at all. I don't think they should be allowed to drive ever again, after what they have done, they should not be allowed to be behind the wheel, in my eyes, never."
'We've got there in the end'
Miriam Briddon, from Cross Inn near New Quay in Ceredigion, was driving on the A482 in March 2014 when her Fiat Punto was hit by a Volkswagen Golf, being driven by Gareth Entwhistle.
Since then her family have campaigned for a change in the law, and their petition gained over close to 110,000 signatures, crossing the 100,000 threshold required for the UK government to consider a debate on the matter.
They took their petition to 10 Downing Street in 2016.
Miss Briddon's mother, Ceinwen Briddon from Llandysul said: "As a family we've campaigned for this change for a long time.
"After losing our daughter in 2014 and seeing how the sentencing laws in this country were so lenient, we decided to start our own campaign, a petition in Miriam's memory.
"It's been a long time, but we've got there in the end.
"I would like to think that these new guidelines will make people stop and think.
"From a personal point of view, it won't change anything for us. Miriam was killed instantly by a drunk driver… who served two years.
"If we can help another family then it's been worth it."