Powys: Legal bid to stop school closure thrown out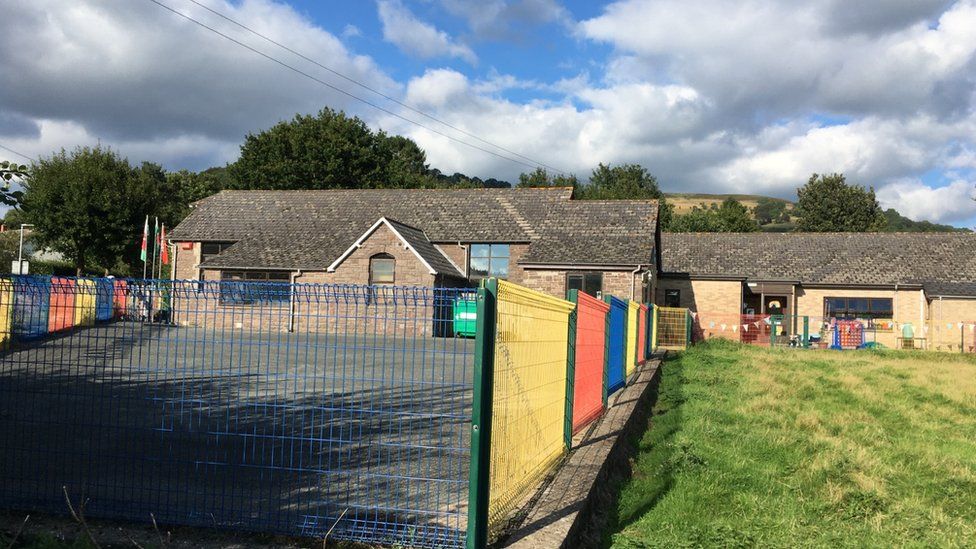 A legal challenge over a decision to close a small school has been unsuccessful.
Llanfihangel Rhydithon is one of three primary schools in Powys facing closure and campaigners wanted a judicial review by the High Court.
This has now been thrown out as no rules were broken in the decision-making process, but Powys council said it would review closing the school.
Cradoc and Llanbedr Church in Wales schools are also facing the axe.
Council leader James Gibson-Watt said: "Although this will be disappointing news for the Llanfihangel Rhydithon school community, the judgement shows that the council followed the correct procedures that were in line with the Welsh government's school organisation code when the original decision was reached.
"However, cabinet has decided to revisit the proposal to close Llanfihangel Rhydithon CP School as we need to carefully consider the wider implications if the proposal is implemented."
A report will be considered on 5 July.
Pete Roberts, cabinet member for a learning Powys, added: "This decision will be warmly welcomed by council staff, judicial review in this case was about how officers implemented a decision not the decision itself.
"I am therefore pleased that the processes followed by staff have been confirmed as compliant and that they can move forward with other proposals with increased confidence."