Tribeca Film Festival 2022: Sheep farmer film wins best short documentary award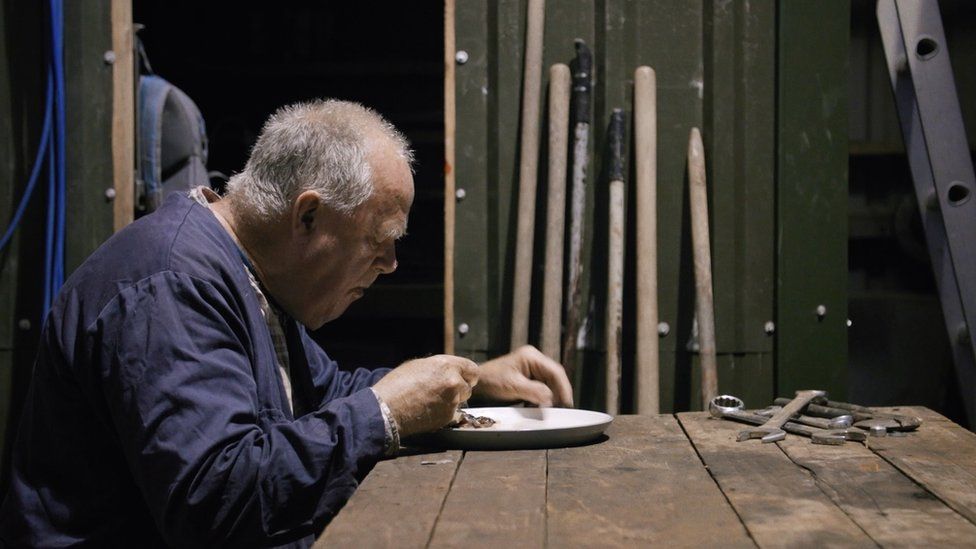 A documentary about a Welsh sheep farmer has won an award at Tribeca Film Festival in New York.
Heart Valley follows a day in the life of Wilf Davies, 73, from Cellan, near Lampeter in Ceredigion.
The film, directed by Christian Cargill, won the Best Documentary Short award.
Tribeca said the film "sneaks in profound lessons about the importance of simplicity, doing the work we love, and what the meaning of life is."
The documentary features Mr Davies who never leaves his home area in the Teifi Valley.
He works alone and eats the same meal of fish, baked beans, onions and a fried egg every evening.
When it was nominated, Mr Cargill said he thought the film would resonate with people who experienced claustrophobia during lockdown.
"He is archetypically disconnected," he said. "He doesn't have a phone, he doesn't have the internet. It's almost a Victorian life he has.
"When we've been trapped in cities in our flats, everyone was desperate to leave and have space. He fully achieves that every single day and really appreciates that.
"He feels so much gratitude to life that he gets to be out in a field every single day, whatever the weather.
"I think that really relates to people that have struggled and felt trapped and claustrophobic over the last two years."
The Tribeca Film Festival runs from 8 to 19 June.