Gilfach Bargoed: Bowls club damaged by fire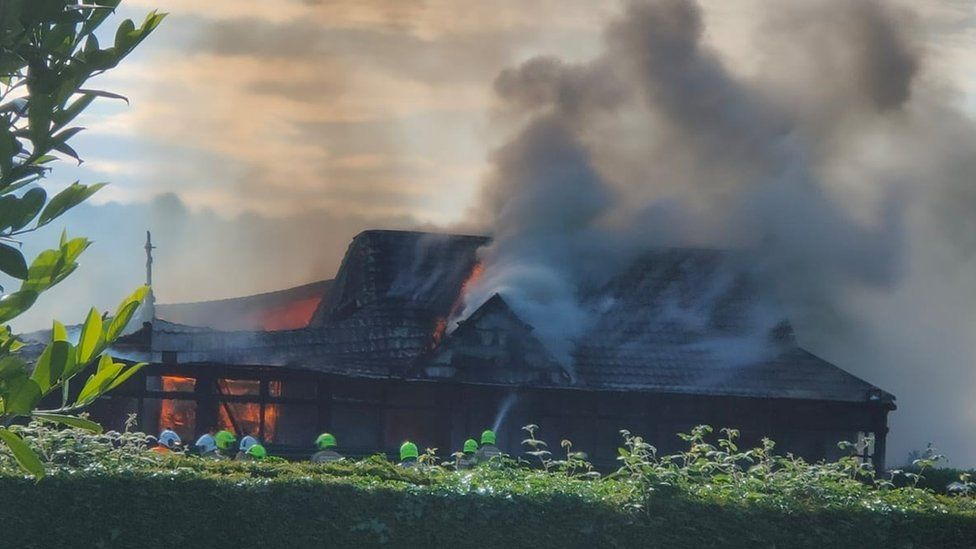 A bowls club in the south Wales valleys has been badly damaged by fire.
The fire began at Gilfach Bargoed bowls club, Caerphilly county, just before 07:00 BST on Wednesday.
Three fire crews attended, along with a water bowser, and local residents were advised to keep doors and windows closed due to smoke.
Councillor Carol Andrews, who represents the Gilfach ward on Caerphilly council, called it "heartbreaking".
As the fire was burning, she told BBC Radio Wales Breakfast that she was able to see flames coming out of the roof, part of which had already collapsed.
"My father-in-law was the former councillor for Gilfach and he had very close association with the club, his pictures were on the wall - as many other people in Gilfach will have - memories in pictures on the wall.
"It's heartbreaking to see it destroyed this morning, to be honest."