Newport plant critical to easing microchip shortage, says boss
By Huw Thomas
BBC Wales business correspondent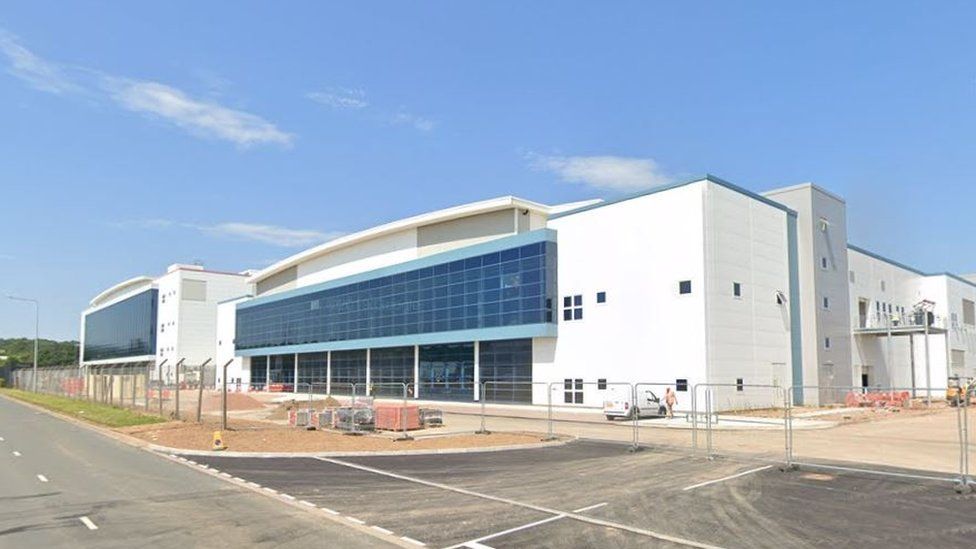 A south Wales factory could prove "critical" to addressing the global shortage of semiconductors.
Welsh company IQE produces wafers for a range of electronic devices around the world.
Apple iPhones are understood to be among the devices that use parts made at the plant in Newport.
The company's new chief executive, Americo Lemos, said "time is of the essence" to expand capacity once funding is in place.
He has begun discussions with Welsh and UK governments about funding its expansion, while private backing is also being pursued.
"Newport is critical. We are building products here that go all around the globe [for] different types of technologies, different types of end-product that really enhance people's lives," said Mr Lemos.
"And this is what I'm excited about. As we grow the site here, with the right investment level, we will be able to proliferate our product all around the world."
Semiconductors, also known as microchips or chips, allow electricity to flow through devices and are the fundamental components of everything from smart phones to the vast data centres powering the internet.
However, supplies have been restricted since the Covid pandemic, with some manufacturers cancelling or delaying products as they wait for the vital components to be produced.
IQE's Newport site, based at the former LG factory in Duffryn, has vast unoccupied areas which the company says can be quickly utilised to expand production.
Mr Lemos said he hoped government funding would come quickly.
"The semiconductor shortage has impacted a very large part of the economy, like the automotive [sector] and all those areas of our daily lives," he said.
"Therefore, the cost of not having those products is much higher than the investment needed to make it happen."
The Welsh government welcomed IQE's plans to expand, adding: "There needs to be a clear and coherent approach to the semiconductor industry in the UK, this will need governments to work together and with the sector."
Newport is home to several companies that are collectively known as the semiconductor cluster.
IQE, established in the 1980s, produces a type of epitaxy wafer in Newport which is a vital component of compound semiconductors.
"The stuff that we make here we will be impacting your life on a daily basis," said Mr Lemos.
"We all understand the geopolitical tensions we live in," Mr Lemos said.
"But we are a global company and we intend to work in every market possible where there is business, within the framework that exists today.
"So I'm more excited than nervous, actually, for the future of the company here and the site we are in."