Banksy: Councillor blames mistaken identity as he quits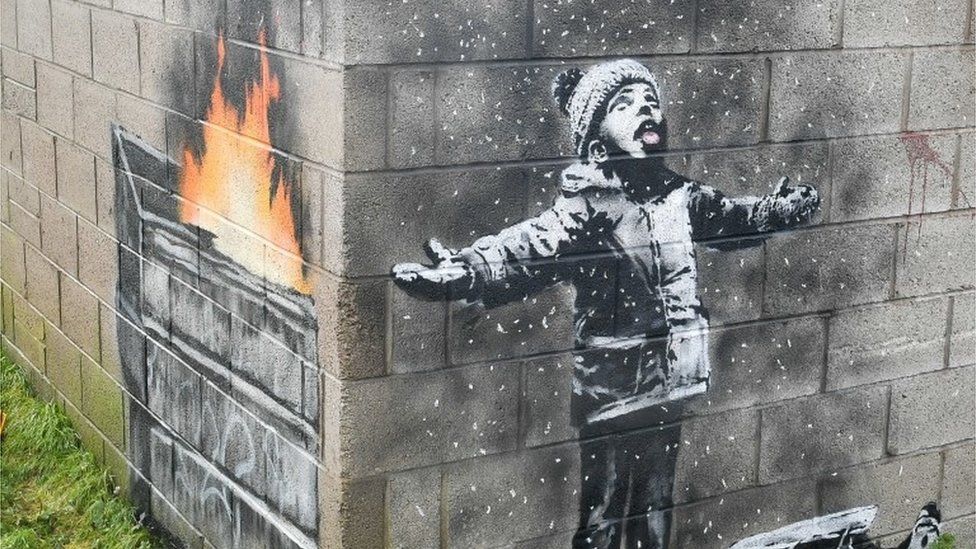 A town councillor has resigned, blaming people who falsely accused him of being the world famous artist Banksy.
Pembroke Dock councillor William Gannon said the "quite ridiculous" claims were made on several social media pages.
In his resignation letter he claimed this was "undermining my ability to do the work" of a councillor.
Mr Gannon has since made an "I am not Banksy" badge to avoid any confusion and said he would now be returning to his former role of community artist.
He said the allegations meant people were "asking me to prove who I am not and that's almost impossible to do".
A community Facebook page which announced Mr Gannon's resignation also said others had been targeted on four social media pages and the police were investigating complaints from nine others.
Mr Gannon added that Banksy would be welcome to come to Pembroke Dock and put up a picture "that everybody likes".
"Banksy is a very responsible artist and it would do a lot good, imagine what it would do to our tourism," he added.
Banksy's art has sold for huge sums of money having built up his name during the 1990s as an anti-establishment figure, often poking fun at figures of authority or his musings about politics or current affairs.
His street art has attracted a huge following but has also caused controversy with some wanting to sell off the work that tends to appear overnight on walls, such as the Port Talbot picture, or others white-washing his work.