Covid: Small loans vital to small businesses, say experts
By Huw Thomas
BBC News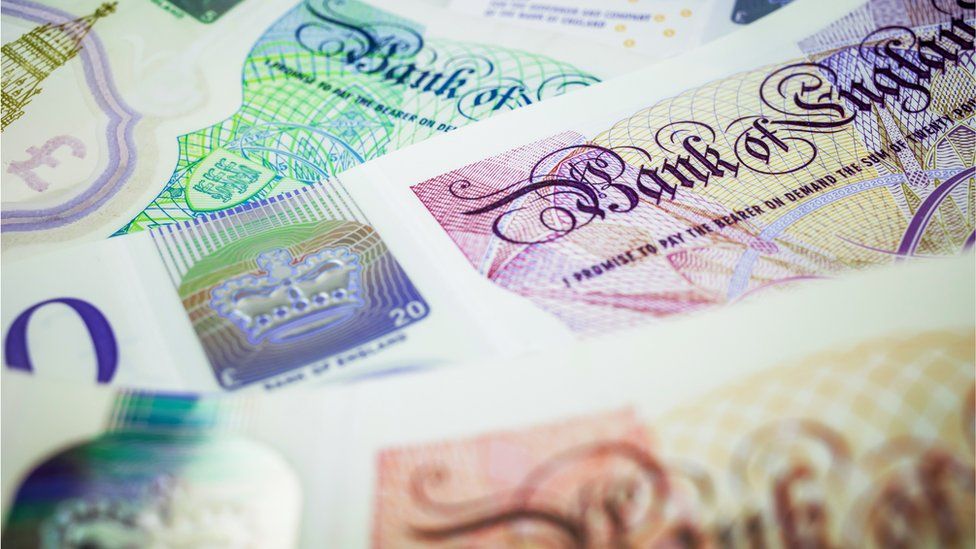 Businesses who are struggling post-pandemic need better access to small loans, experts say.
Charity Purple Shoots said it had helped companies that might struggle to get finance from big banks.
Business specialist Prof Dylan Jones-Evans said the Welsh government's development bank should offer more help to these businesses.
The Welsh government said it was committed to giving financial aid to small business.
Microfinance is the lending of relatively small amounts, often to small businesses or sole-traders.
Banks usually focus on bigger loans but these little ones can allow firms to make small but meaningful improvements.
After starting a candle business online during the pandemic, Nicky Stephenson decided to open a gift shop in Newbridge.
Purple Shoots lent her money for display cases.
Ms Stephenson was hesitant to call the charity.
"I was thinking that it would be another 'no' once I had filled out all the forms and everything," she said.
But Purple Shoots boss Karen Davies approved a loan to help Ms Stephenson's business in its new home.
Ms Stephenson said: "Everybody else had said no, we were at our wits end.
"I can honestly say if it wasn't for Purple Shoots and that little bit of investment that they gave to us, we wouldn't be open today.
"So I'm eternally grateful for the help that they gave."
Ms Davies started Purple Shoots in Pontypridd in 2014 to help people start businesses.
"I had been in the financial services industry for most of my working life and had been frustrated by the number of people that weren't funded by those institutions," she said.
"Usually it was because they had been out of work a long time, didn't have any money to put in or maybe had a bad credit score.
Those people were targeted by Purple Shoots. It has since helped small businesses across Wales.
The Welsh government's Development Bank of Wales also offers small loans and so do some banks.
But University of South Wales entrepreneurship expert Prof Jones-Evans, said the Welsh government's bank could play a bigger role in the microfinance market.
"There's no point in a publicly-owned bank competing with the high street banks to fund businesses," he said.
"Their role should be to fill the market gaps, and this is a massive market gap.
"Now, to be fair, there is some funding that goes towards some microbusinesses in Wales.
"But the problem is far bigger than that."
Prof Jones-Evans said many companies would not need hundreds of thousands of pounds but perhaps between £5,000 and £20,000.
"Just to make those differences to the businesses that makes them competitive and enables them to make that contribution to the economy and society," he said.
The Welsh government said it provided advice, support and finance to small businesses.
It said its development bank played an important role in supporting Wales' economy and it had launched a £30m microloan fund in 2019. This provided loans from £1,000 to £50,000.
A spokesman said: "As of February 2022, DBW's (Development Bank of Wales) Wales microloan fund has supported 660 businesses, investing £14.5m directly and attracting over £4.3m of further private sector funds.
"The fund has created and safeguarded over 2,600 jobs, while also supporting 200 start-ups."