Women in politics: Labour figure's lewd comments to MP - claim
By Gareth Lewis
BBC Wales parliamentary correspondent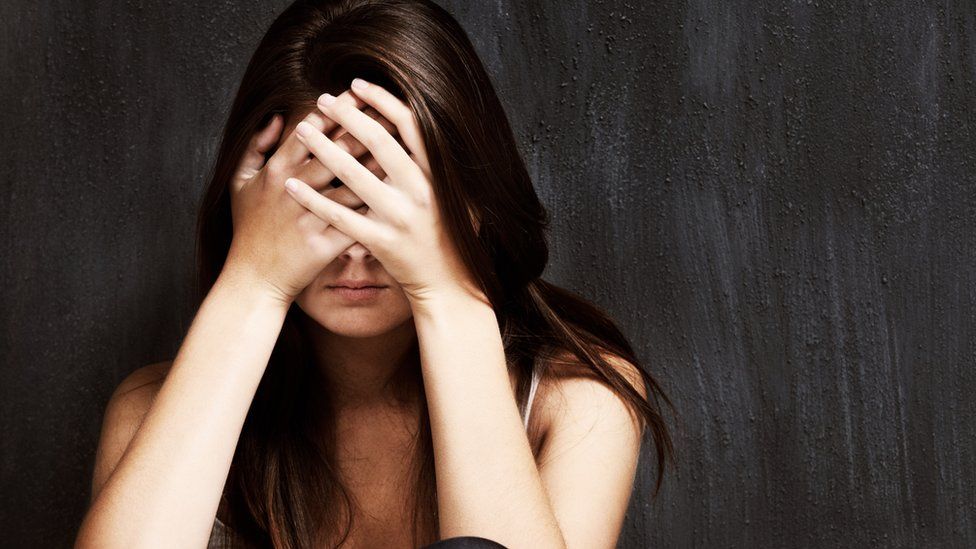 An MP has spoken out about lewd comments allegedly made to her by a member of the shadow cabinet.
She said she was described as a "secret weapon" because "women want to be her friend" and men want to sleep with her.
The Welsh MP, who wants to remain anonymous, said it was not the only sexist or misogynistic behaviour she experienced in Parliament or on parliamentary business.
Labour leader Sir Keir Starmer said it was "deeply concerning".
Sir Keir said he wanted to "get to the bottom of this and do something about it" - his Shadow Work and Pensions Secretary Jonathan Ashworth said the claims should be investigated.
The MP said that after consulting her team she felt it was not in her best interests to reveal her identity in public or to make a complaint.
A spokesperson for the party said that if a complaint was made it would be taken "extremely seriously".
"They are fully investigated in line with our rules and procedures, and any appropriate action is taken."
The MP described a conversation at an event where someone complimented her on being a "rising star" of her party.
She said that before she could reply the shadow cabinet member had intervened to describe her as "a secret weapon. Women want to be her friend" and, using a swear word, said men want to sleep with her, before adding: "She is a vote winner."
Mr Ashworth told BBC Breakfast: "All these claims that we are hearing about, it is shocking, foul [and] disgusting, but is also utterly depressing because parliament in my view is still the arena in which the big issues of the day are sorted out.
"I would now expect the Labour Party to look into that."
'Deluge' of insulting comments
BBC Wales has contacted a number of female MPs after the furore over a Mail on Sunday article about the Labour deputy leader Angela Rayner.
It contained claims from an unnamed Conservative MP that Ms Rayner crosses and uncrosses her legs in the Commons to distract Boris Johnson.
But the incident has highlighted concerns over the treatment of women in Parliament and politics.
Brecon and Radnorshire Conservative MP Fay Jones revealed how she has been subjected to a "deluge of emails" after an appearance on the BBC's Newsnight last week.
The emails made insulting and offensive comments.
"Ninety-nine per cent of them came from men," she said.
She added: "The language is always about horrible things like suggesting that I was supporting the prime minister - I do not really know how to say this as it is really uncomfortable - but supporting the PM in really untoward measures because that is how I am going to advance my career. I can barely say it."
The MP has since deactivated one of her social media accounts.
Ynys Mon Conservative MP Virginia Crosbie did the same in July 2020.
Ms Jones said the language in Parliament itself was not as stark, but that there were problems.
"Sometimes I do not notice harassment or someone saying something demeaning or degrading because I am so used to it and that is a problem in and of itself," she said.
"It is death by a thousand paper cuts and we have got to a place where we are used to being spoken to in a derogatory way."
Ruth Jones, who has represented Newport West for Labour since winning a by-election in 2019, drew comparisons between her previous work as a physiotherapist and manager in the NHS, and her work in Parliament.
"Here everybody gets looked up and down," she said.
"It is one of those things that unless you are actually in the place I cannot convey to you how demeaning it is sometimes.
"The first time I said 'my face is here', as they were staring elsewhere and they were a bit: 'Oh, you talk back!'
"In my previous role I was a trade union officer and I would have called it out, but here it is: 'accept it, love', and that really bugs me."
BBC Wales' conversations with MPs have revealed at the very least a consistent theme of female politicians being judged differently to males.
Liz Saville Roberts, Plaid Cymru's leader in the Commons, highlighted some media portrayals of female politicians as having a "constant emphasis on appearance with intent to demean".
She described the Angela Rayner article as a "combination of chortling sexism and sheer classist arrogance".
Ms Saville Roberts warned that "you cannot undo the effect of slander".
"It exists regardless of apologies after the event."
Labour Gower MP Tonia Antoniazzi said it was "always on her mind" that a "woman's appearance is commented on rather than what she is saying".
There was near unanimous concern among the MPs spoken to by BBC Wales that the treatment and portrayal of female politicians could put off other women from pursuing a career in politics.
'Some people do not know they are doing it'
Fay Jones said the experiences of female backbench Conservative MPs were raised on Tuesday night at one of their regular meetings.
Also in attendance were the chief whip, leader of the house and party chair.
"All three left the room shocked by what they had heard," she said.
"But the fact we are talking about it means we are better able to call it out."
Ruth Jones said the key to change would be to educate people.
"Some people do not even know they are doing it because they are copying others and it has gone on for hundreds of years," she said.
"But it does not mean that it is right. We had bubonic plague for hundreds of years and we stopped that. We need to get on with it and get it right."