Cwmbran: Geese rehomed after 'attacks' on canal towpath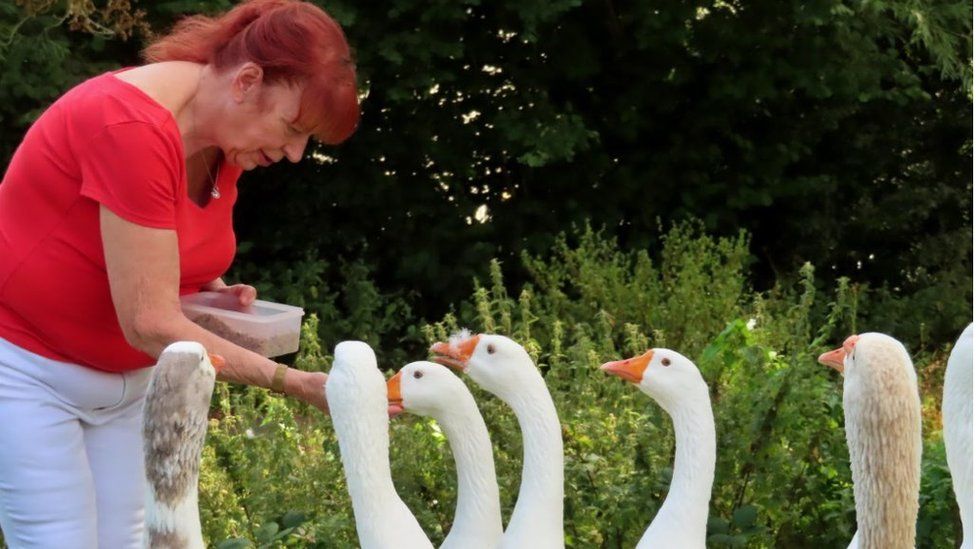 Two geese evicted from a canal towpath following "aggressive behaviour" have been permanently rehomed.
Residents said the birds were "loved by all" after pest controllers removed them from the Two Locks area of Cwmbran.
But Torfaen council said people were being attacked by the geese, including an 86-year-old woman who fell trying to escape the from the birds.
It said a nearby resident with a smallholding had now given the them a permanent home.
The geese had been part of a group of nine believed to have been abandoned on the canal about three years ago.
Roslynne Eaton, a regular user of the canal, said residents had been "very upset" by the situation but admitted they were "a bit feisty".
A pest control company collected the geese on 6 April.
They were taken to a smallholding in the borough where they will now remain as animal charities had been unable to rehome them, according to Daniel Morelli, Torfaen's head of public protection.
"We understand some residents were upset at the decision to rehome the geese and we want to assure them that their safety and wellbeing was a priority at all times," he said.
"The geese have ample space in their new natural surroundings, including a large pond."
The other seven geese remain on the canal.