Wales sewage dumping soars to 105,000 recorded incidents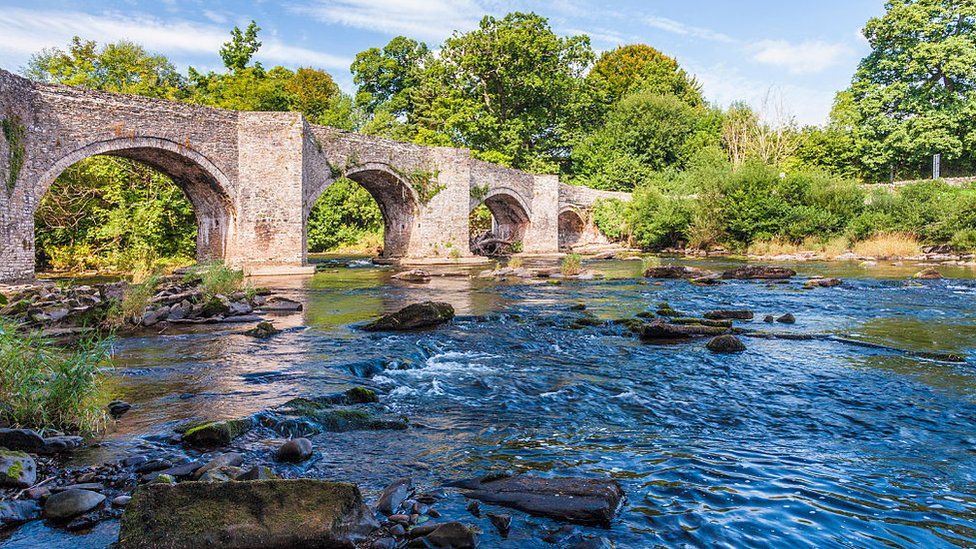 There should be tighter measures to prevent sewage being pumped into rivers after 105,000 spills were recorded in Wales in 2020, according to a report.
The Senedd's climate change committee report also said the true figure may be much higher as not all spills were recorded by monitors, or were legal.
Committee chairman Llyr Gruffydd MS said: "The public is rightly outraged by what it is witnessing."
The Welsh government said it would look at the report and its recommendations.
The climate change committee looked specifically at storm overflows when diluted and untreated sewage is diverted into rivers to prevent sewers from becoming overloaded by heavy rainfall.
A number of measures were recommended, including:
Reducing the number and volume of sewage spills and getting an update from government within six months on the progress made
Natural Resource Wales (NRW) and water companies to tighten up "unpermitted" storm overflows and publish data on the proportion of sewage spills which were not within permit conditions, and if enforcement action was taken
For both water companies in Wales to report on discharges within an hour of them happening
A roadmap and timescale from government to show how progress on tackling and reducing the number and volume of sewage spills.
Plaid Cymru's Mr Gruffydd added: "Storm overflows should operate infrequently and in exceptional weather conditions but that is not what's happening.
"Instead, we're seeing the numbers of incidents rising sharply with repeated reports of sewage in our rivers.
"It cannot be right that a parent is scared to let their child swim in a river in Wales for fear of pollution and human waste."
The report, released on Tuesday, also contained responses from both water companies.
Dŵr Cymru Welsh Water told the committee: "It's not where we want to be. We clearly can see the number of discharges from storm overflows is a really large number, and that's not coming down."
Hafren Dyfrdwy, which covers parts of north-east and mid Wales, said: "We are committed to continue to drive performance, improve performance, and accept that there's far more that the water industry can do."
The Surfers Against Sewage campaign group wants bathing water quality standards for all UK rivers so people can swim safely and nature can flourish.
Chief executive Hugo Tagholm said: "It's time for the water industry to clean up its act, to reform and make the right investments that they're already paid to do to protect these spaces, not just for people but for nature and wildlife.
"This report is another stepping stone in the journey towards delivering that. There is no way the water companies delivering that can now get around the U-bend and go backwards.
"They have to publish this information, the public want to see action and this is the decade for action."
A Welsh Government spokesperson said: "We welcome the committee's interest in this important issue and look forward to reviewing its report and recommendations.
"We need to take an approach to improving water quality which is best suited for the specific circumstances in Wales.
"Reducing pollution impacts from all sources is a priority for us and we are currently working on sustainable, nature based, solutions to achieve this.
"We are also working with Natural Resources Wales to encourage water companies to come up with plans to develop a more resilient wastewater and drainage infrastructure to deal with current and future pressures caused by factors including population growth and climate change."