Cervical cancer: PHW apology over screening changes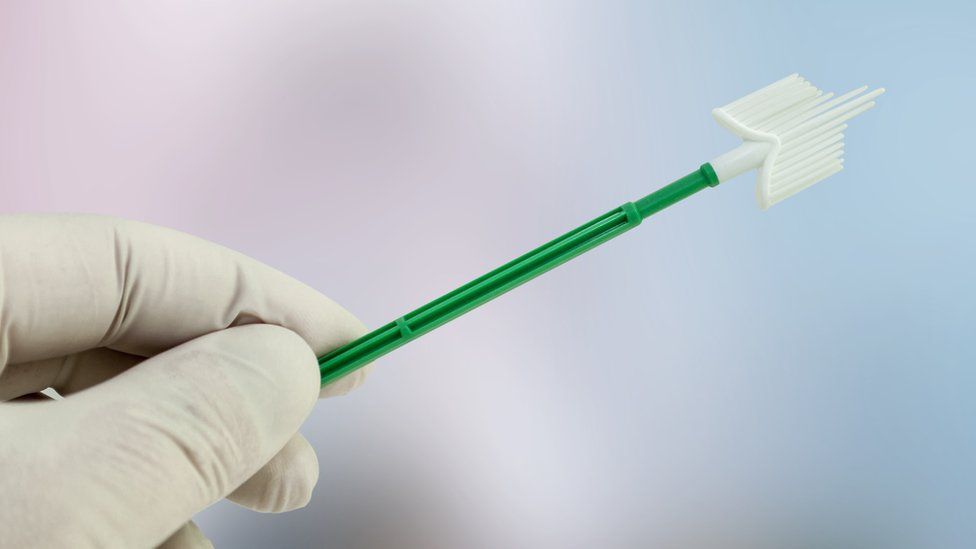 Public Health Wales (PHW) has apologised for causing "concern" over how it explained changes to cervical screenings.
Women and people with a cervix, aged 25 to 49, will now be routinely screened every five years instead of three.
It follows a recommendation from the UK National Screening Committee.
The petition reads: "On average 3,197 cases of cervical cancer are discovered each year with 854 deaths between 2016 and 2018, with only 51% surviving this type of cancer for more than 10 years.
"99.8% of cervical cancer cases are preventable, according to Cancer Research UK."
In a tweet, PHW said: "We are sorry. We haven't done enough to explain the changes to cervical screening and have caused concern.
"We are working to make this clearer and more information will be available as soon as we can today and in the coming days."
PHW's screening division director Dr Sharon Hillier said they "weren't really clear exactly why we've made the change" to a system that "saves more lives".
People with a cervix will now need to get routinely tested less often because of the success of Human papillomavirus (HPV) testing.
It was introduced in Wales in 2018 and almost nine out of 10 results show no high-risk.
Every UK country apart from Northern Ireland also uses the method which identifies those at greater risk of cancer earlier.
As a result, the UK National Screening Committee recommended testing every five years.
Dr Hillier explained: "There are three routes now with our cervical screening pathway.
"If you have HPV high-risk found in your sample but no cell changes, we will bring you back for cervical screening in a year's time and if that carries on, we will keep looking at you every year for three years, so we are very much looking at those women and making sure that we're monitoring them."
She said it will help specialists find those at greater risk of developing cell changes and cervical cancer.
"What we're doing is we're making sure that we have all the benefit of the screening and identifying those at higher risk, but we're not bringing back women or individuals with a cervix, when we don't need to bring them back," Dr Hillier added.
PHW's Head of Programme for Cervical Screening Louise Dunk described it as "a really positive development".
HPV is a very common virus that most people will come into contact with at some time during their lives, with one or more high-risk types of HPV present in over 99.8% of cervical cancers.
There are about 160 cases of cervical cancer diagnosed every year in Wales and it is the most common cancer in women under the age of 35.