Covid in Wales: No early release from self-isolation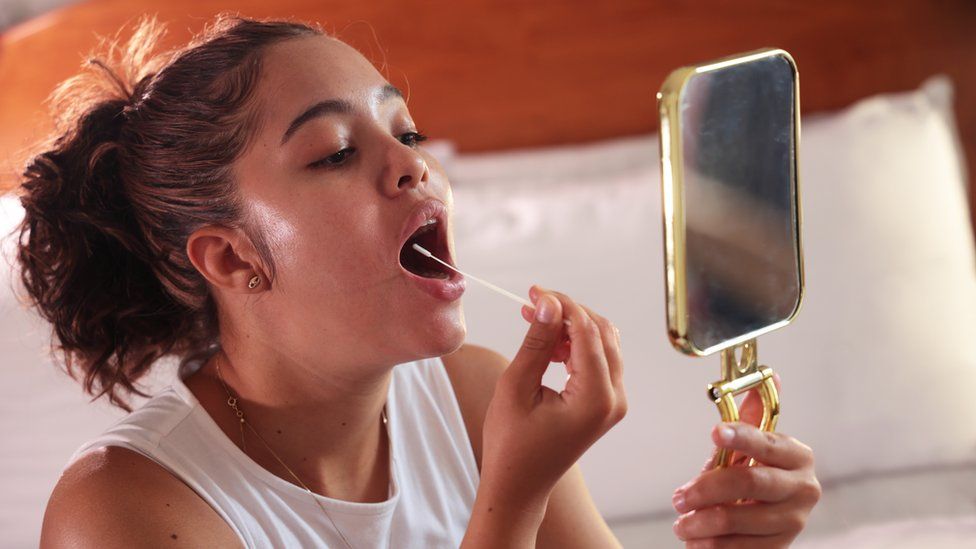 People who have tested positive for coronavirus in Wales will not be able to leave isolation as early as those can in England.
The UK government has said people in England can end quarantine after seven days instead of 10 after negative lateral flow results on days six and seven.
But the Welsh government has said the 10-day rule would remain.
Health Minister Eluned Morgan said she wanted a "more risk averse" approach.
"It's a very finely balanced judgement and we are not in the same situation as they are in England in terms of where we're at on the curve," she said.
"We're not going to be following that advice for the time being."
Ms Morgan said ministers were trying to "continue to put a brake on Omincron as much as possible".
The change in England was based on the latest guidance from health experts, according to the UK government.
It came amid a spike in cases caused by the new Covid variant, which has created staff shortages for businesses, health services and rail service.
While Wales is not following suit, its rules for fully vaccinated people who are a contact of someone with coronavirus have been changed - with a switch to daily testing instead of self-isolation, including for the Omicron variant.
The seven-day testing applies to fully vaccinated adults, children aged five-18 and vaccine clinical trial participants.
Children under five still do not need to isolate, take a PCR test or do lateral flow tests.
Ms Morgan added: "As cases in Wales continue to rise, it is now reaching the point where it is no longer proportionate or operationally feasible to base our response specifically on Omicron.
"Requiring an increasing number of fully vaccinated individuals to self-isolate will impact on our critical public services, at a time when they are under immense pressure to keep Wales safe."