Rhyl care home put residents at risk, inspectors find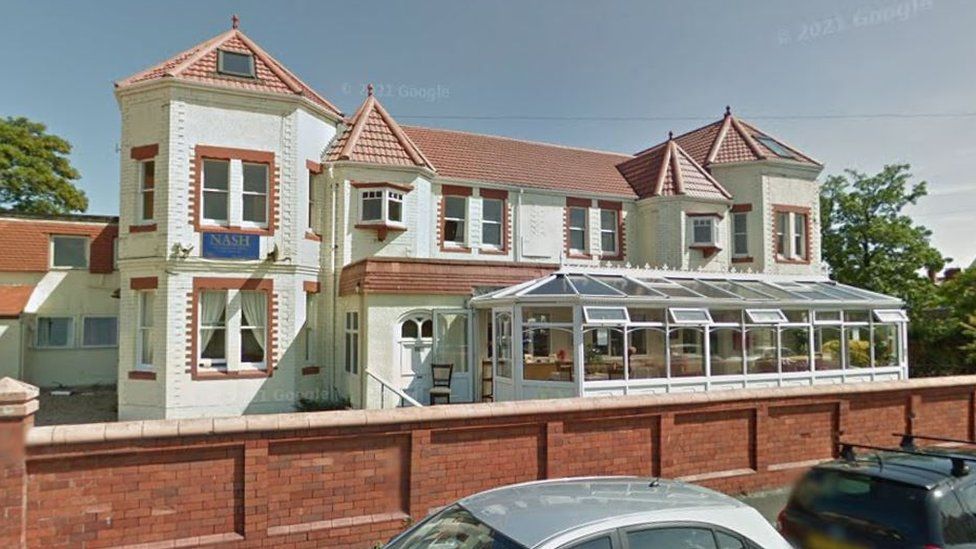 A care home has failed in its duty of care to keep residents safe, inspectors have found.
The Nash residential home in Rhyl was described as "noisy and chaotic" in a damning Care Inspectorate Wales (CIW) report.
Significant failings over protection at the 31-bed home, including "blatant mistakes" over safeguarding residents, have also been highlighted.
Home owners Nash Corporate Services Limited have been asked to comment.
While inspectors found the home's staff to be kind, workers were so busy they had not had time to develop skills to provide the right care and support.
Inspectors also reported that policies and procedures regarding protection from abuse required review.
"Management has failed in their duty of care and has not kept all people safe," the report stated.
It added: "Health and safety matters pose potential risk to people [and] the environment is chaotic and does not create a dementia care friendly environment to enhance people's well-being."
Management also failed to take appropriate action or report to relevant authorities an unspecified incident at the home that was described as serious.
"The manager has not followed policies and procedures to keep people safe and has not ensured staff understand their duty of care," said the inspectors.
On the day of their visit in June, the temperature inside the home was 32C (90F).
"Staff and people are hot; people fan themselves and request drinks, but staff do not always notice," the report said.
"Investment is needed to improve facilities and standards and create a dementia care friendly environment."
The report said the care home management had told inspectors that refurbishment had been put on hold due to lockdown measures during the coronavirus pandemic.
Related Internet Links
The BBC is not responsible for the content of external sites.