TikTok star and Wales' oldest woman dies at 110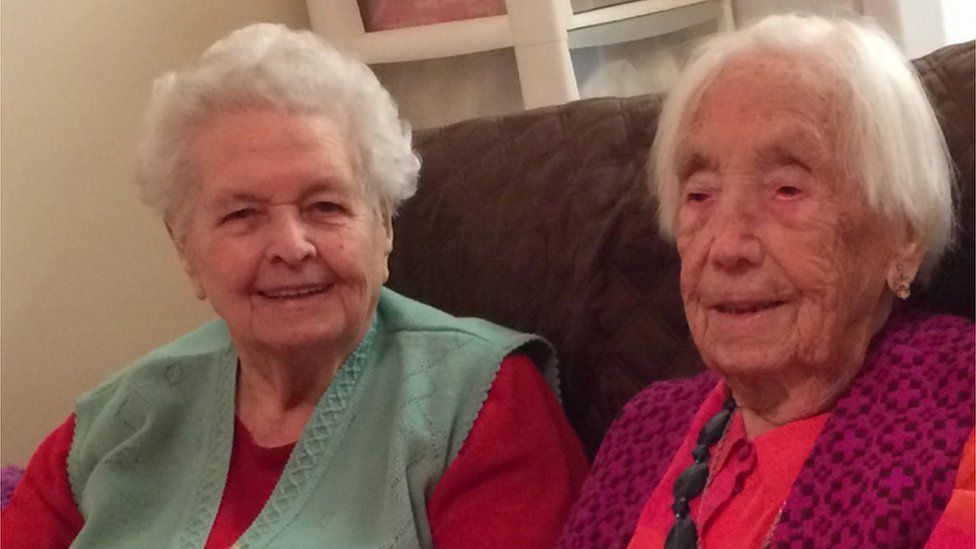 Wales' oldest woman, who became a social media star earlier this year, has died at the age of 110.
A clip of Amy Winifred Hawkins, from Monmouth, singing It's A Long Way to Tipperary reached more than 150,000 views on TikTok in January.
The footage showed her singing the wartime hit surrounded by her family as she celebrated her 110th birthday.
Her daughter, Rosemary Morris, 73, said she was a "lovely lady who dedicated her life to me as her daughter".
"She was the oldest woman in Wales and the sixth oldest in Great Britain," she added.
Ms Hawkins was born as Amy Evans in Cardiff on 24 January 1911 and was raised in Newport.
She was a keen dancer in her youth, touring the country with her troupe, before becoming a shop worker and later a fire-watcher for her neighbourhood during World War Two.
In 1937, she married her husband George Hawkins. He died in 1996, almost 60 years after they wed.
She was a great-grandmother and lived with four generations of her family in Monmouth.
Previously, when she and her sister Lilian, 102, were asked about the secret of their long lives, she said: "Never go to the doctors."