Abergavenny crash death left mum's life 'a living hell'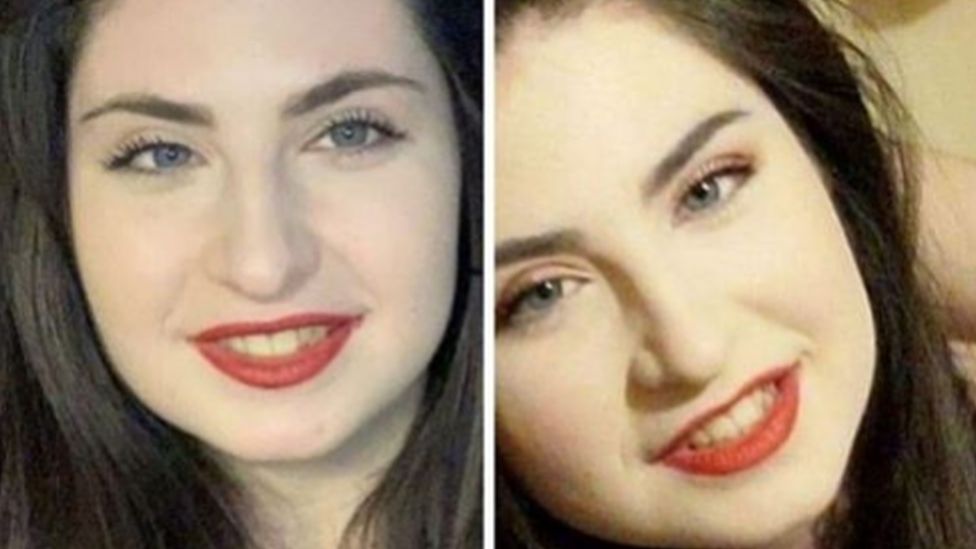 A mother said her life became a "living hell" after her daughter was killed in a car crash when a doctor hit them.
Newport Crown Court was told Dr Sally Robeson, 33, lost control of her car on her way to work at Nevill Hall Hospital in Abergavenny in January 2020.
Rebecca Davies, 19, was travelling with her parents when the two cars collided in Llanellen, Monmouthshire.
Robeson, from Southend-on-Sea, was given an 18-month community order and 10 days of rehabilitation.
She was also disqualified from driving for two years and ordered to pay £2,000 in costs after being convicted of causing death by careless driving.
Ms Davies, from Goytre, Monmouthshire, been sitting in the rear seat of a car being driven by her mother, with her father in the passenger seat, when Robeson lost control of her car as it passed a hump-backed bridge and hit them head-on.
Her parents sustained life-changing injuries.
Ms Davies' mother Carol described her in a victim impact statement as a "beautiful, fun-loving and caring, intelligent daughter".
"Beccy was our life. The whole village grieved for weeks after hearing the devastating news."
She said her daughter was working towards a degree in biochemistry and wanted to "help others - either by research or becoming a doctor".
Mrs Davies said Ms Davies had been a volunteer with St John Ambulance and a volunteer carer at a hospice.
She described how for three hours she was trapped in the car by her injuries, along with her injured husband and daughter.
Sentencing, Judge Jeremy Jenkins said: "No-one listening to the eloquent address by Mrs Davies this morning could fail to be moved by the effect this has had on that family.
"This is a tragically sad case and no sentence I can pass can begin to address the pain and sense of loss to Mr and Mrs Davies."
He said Robeson was driving "well within the speed limit for the conditions".
Defending, Heath Edwards said: "It was a momentary lapse of attention which led to the most dire and tragic consequences."
He said Robeson was seriously injured, had not been able to return to work and was awaiting further treatment.
"This has shattered her health and shattered her career," he added.