Free NHS Wales 111 helpline launches in north Wales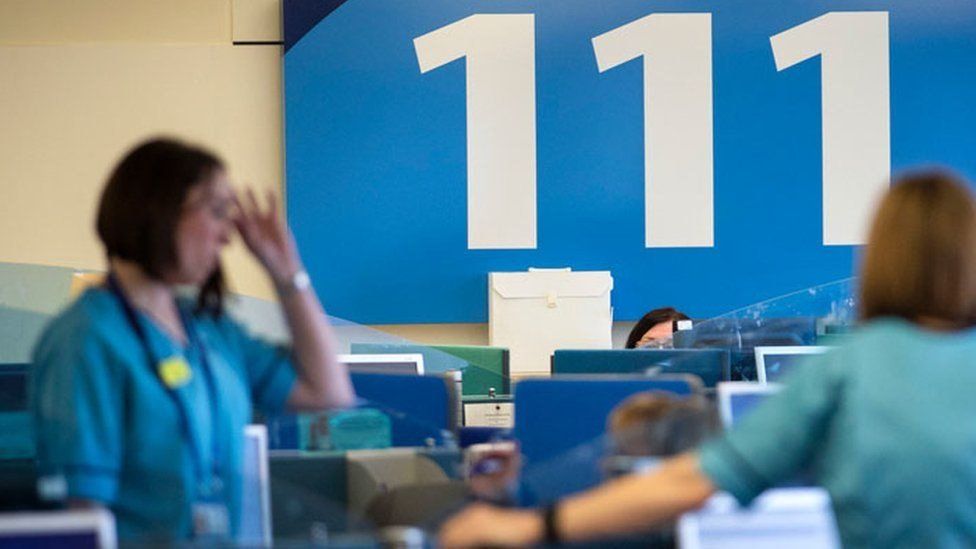 People living in north Wales will now be able to contact the NHS Wales 111 helpline for free.
Until now, people in the Betsi Cadwaladr University Health Board area had to pay for calls to the NHS Direct Wales line for non-emergency medical advice.
The 111 number is now free to call from landlines and mobile phones.
Dr Chris Stockport, from the health board, said it would "deliver real benefits" for patients and the NHS.
The service, originally launched in parts of south Wales five years ago, is designed to help patients get the right information, guidance and treatment.
Callers will receive advice over the phone, be invited to attend a minor injury unit or an urgent assessment by an out-of-hours GP or nurse practitioner, depending on their symptoms.
Criticism over rollout delay
Nurses, doctors and pharmacists, as well as trained telephone operators, will be dealing with calls to the 111 number, which is operated by the Welsh Ambulance Service.
There has been some criticism of the delay in extending the service to north Wales.
Dr Stockport, executive director of primary and community services, said it would give patients "a really easy way to access healthcare information and urgent care advice 24 /7".
Richard Bowen, programme director for 111 NHS Wales, said navigating the urgent care system could be "really quite confusing".
He added: "In a time of huge pressure on the health service, it's fantastic to be able to work with health professionals including nurses, GPs, pharmacists and paramedics to ensure our patients get the help they need as effectively and efficiently as possible."
Health advice and information can also be found on the NHS 111 Wales website, which includes online symptom checkers for common complaints and conditions.
However, in emergency situations, patients should still dial 999 or attend a hospital emergency department.