BBC Cardiff Singer of the World won by Gihoon Kim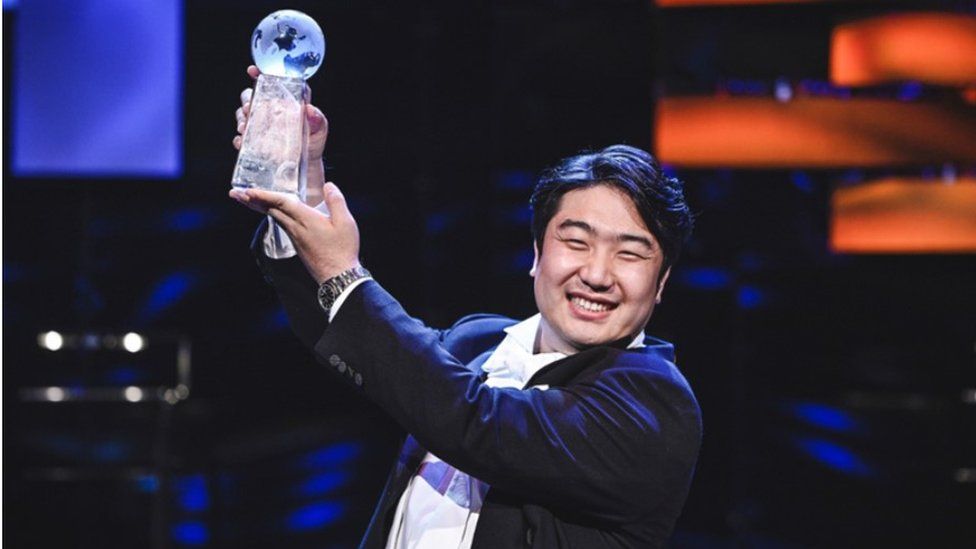 The BBC Cardiff Singer of the World competition has been won by baritone Gihoon Kim.
Held to mark the hall's opening in 1983, the competition has launched the careers of some of the biggest names in opera, such as Sir Bryn Terfel.
The winner took £20,000 in prize money and the Cardiff Trophy at the event which is held every two years.
Gihoon Kim, 29, from the Republic of Korea, studied singing at Yonsei University in Seoul before he received a scholarship at the Junge Oper Hannover, where he sang roles including Demetrius (A Midsummer Night's Dream) and Marullo (Rigoletto).
"It has been an inspiring journey - and one that I will definitely remember for the rest of my career," he said of the victory.
The Dame Joan Sutherland Audience Prize - voted for by the television audiences at home - was presented to mezzo-soprano Claire Barnett-Jones from England.
David Jackson, artistic director of BBC Cardiff Singer of the World, said: "This year's edition was one of the most extraordinary in BBC Cardiff Singer of the World's history.
"It was heart-warming to witness the dedication, resilience, and focus of all the 16 competitors as they prepared for their performances in unprecedented circumstances, and then gave their all on stage.
"We thank them for sharing their inspiring artistry with audiences all over the world, and we wish Gihoon Kim the best of luck for his future career."
This year's event featured 16 singers from 15 countries, including Russia, South Korea, Mongolia and Madagascar, culminating in Saturday's final.
The competition is available to watch again on iPlayer.