Sight loss: Lengthy waiting lists 'cost me my driving licence'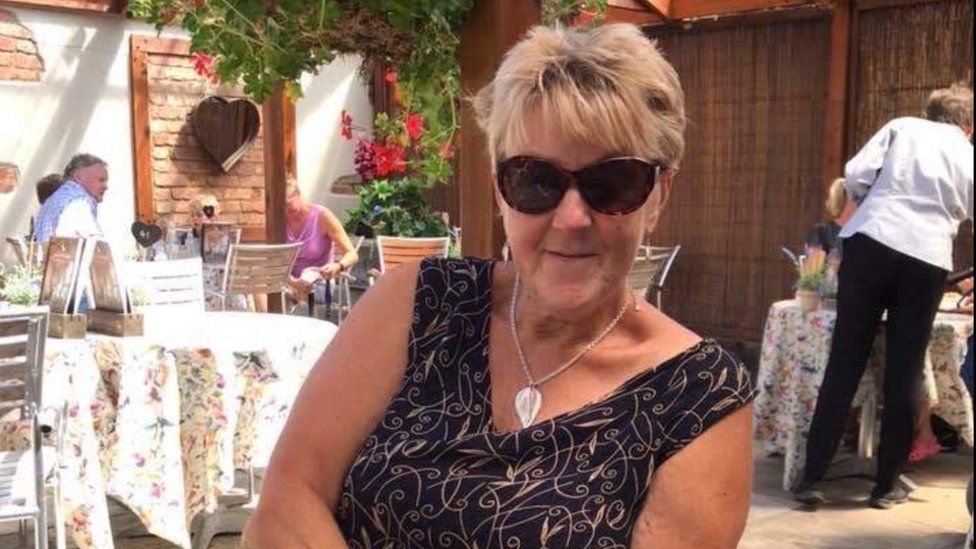 A former teacher who was forced to give up driving after failing an eye test claims long NHS waiting lists stripped her of her independence.
Dianne Gill, who has type 1 diabetes, believes she would still be able to drive if she had not waited 11 months for a check-up.
The Welsh government said it was working to bring down waiting lists.
This means a patient given an eight-week maximum waiting time target should be seen within 10 weeks.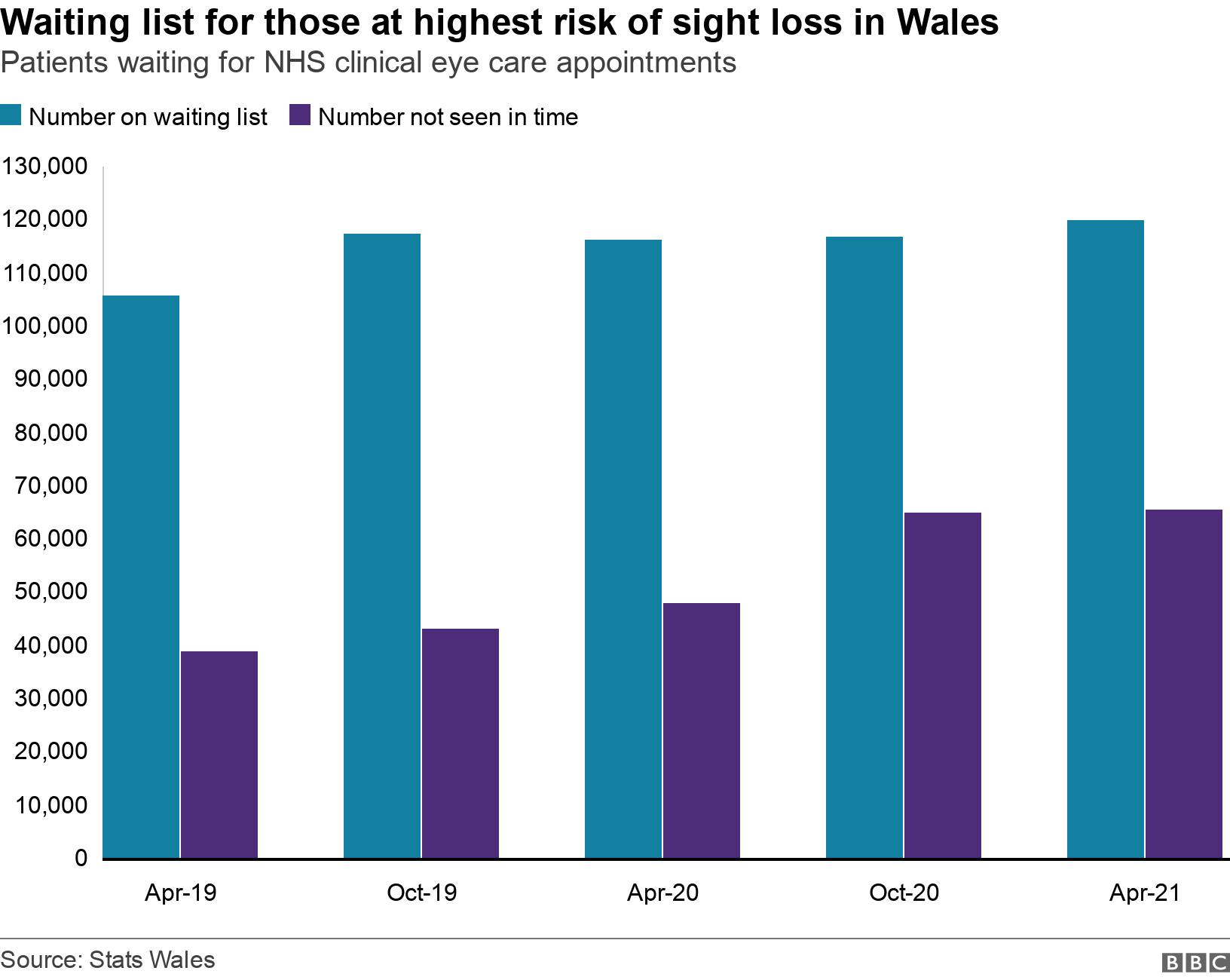 In April, 54.7% of patients most of risk of permanent sight loss were waiting too long for appointments, up from 35.8% in April 2019, before Covid hit.
Every Friday, former technology teacher Ms Gill, would drive the short journey from her village to go swimming in Ammanford, Carmarthenshire.
But after failing an eye test, the 65-year-old, had to give up her hobbies and role as an exam invigilator, after having her driving licence revoked.
"To me driving was my life, I was always going somewhere, I did what I wanted when I wanted, I am a very sociable person, I've lost all of that," she said.
Ms Gill, who has had type 1 diabetes since she was 22, had to have her licence renewed every three years, but failed in 2019 after being unable to read a number plate.
'This could have been avoided'
The former teacher has diabetic retinopathy, a condition caused by damage to the blood vessels at the back of the eye as a result of diabetes.
She said she was told by doctors she should have a check up every four months.
But she said appointments were repeatedly pushed back, and she went from December 2018 to November 2019 without seeing a consultant at her local hospital.
She now believes if she had been seen sooner she could have had treatment and the damage to her sight could have been prevented, allowing her to drive.
Ms Gill, who cares for her elderly mother who has dementia, said living in a rural village with limited bus services had left her reliant on friends and family for lifts.
"For me, not driving has impacted me worse than having type 1 diabetes, it's never stopped me doing anything before," she said.
Ms Gill, who sits on All Wales Diabetes Reference Group, said she feared the situation would get worse for thousands of others due to backlogs caused by the coronavirus pandemic.
In Hywel Dda, where Ms Gill said she received great care from doctors, about 57% of patients at risk of permanent sight lost were waiting too long in April.
"I honestly think I am safe to drive, but I cannot pass the 20 metre number plate test," she said.
"It is so frustrating to know that this could have been avoided."
Ansley Workman, director of RNIB Cymru, said an increase in cancelled and delayed appointments for those most at risk of sight loss was "really concerning".
She called for health boards to communicate more clearly with patients about when they could expect to get an appointment, and who they could reach out to for support.
"Patients are waiting, and therefore they may be at risk of sight loss that is unnecessary," she said.
"We often find that people get diagnosis of sight loss - and it has a huge emotional impact and they don't know where to go - they don't know how to move on with their lives."
Ms Workman said the Welsh government needed not to just commit money, but to urgently fund changes to eye services to bring down waiting lists.
The Welsh government said urgent and essential eye care services continued throughout the pandemic, but health boards were "prioritising patients by clinical need as they restart routine activity".
Ministers recently announced an extra £100m to help tackle record high waiting lists.
"We are also working with the NHS to understand what additional requirements may be needed to support eye-care care delivery for the future," a spokesman said.
"Anyone who is worried about their eye health should contact their optometrist who will provide appropriate advice and examine those who require urgent or essential eye care," he said.
"Health boards have also established help lines if people feel their conditions have changed."