Mental health: 'Young people want post-Covid normality after the election'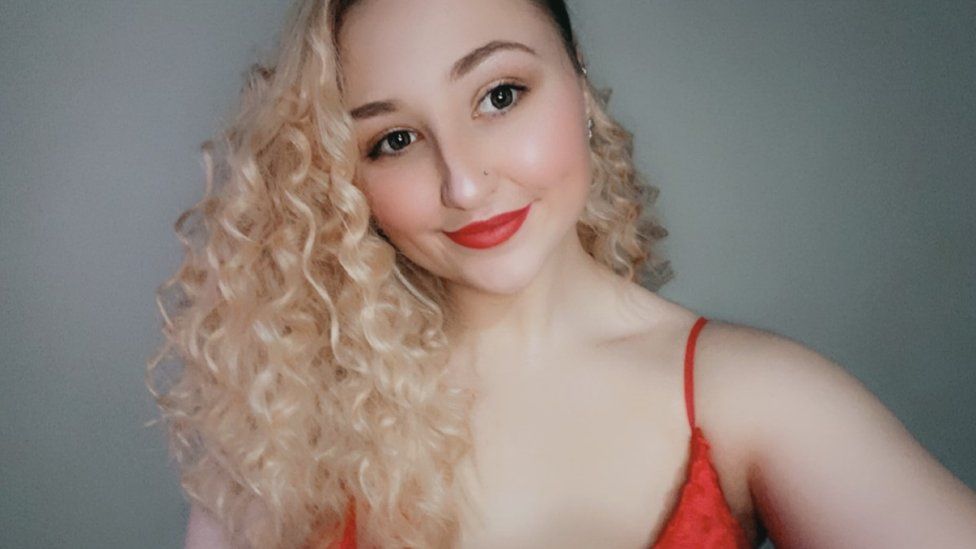 "We want to get back to normality, we want our futures to be back on track," said Geraint Williams.
He and friend Celyn Angharad Jones saw their mental health affected during the pandemic.
The performing arts students had reduced face-to-face interaction with their peers and their lecturers.
Ahead of the Senedd elections, we asked people what the priorities should be, and they want a focus on re-creating a sense of normality for young people.
"So, in years to come, we can look back and say 'oh yeah, that Covid was ages ago, we're back to normal now'," said Celyn, 21, from Llanddarog, Carmarthenshire.
For the Cardiff-based University of Wales Trinity St David students, this should be the priority for politicians building back from Covid after a year that Celyn describes as "odd".
She said: "As we started the year, I was in full education, in the room 24-7.
"Then March obviously came and we were thrown online like every other person was.
"And for me, I'm not a very technical person, so I was a bit anxious to start this whole process online. Although it was only Zoom and Teams, it can still be quite stressful."
There were immediate challenges, such as not being able to speak face-to-face with classmates and having more limited communication with lecturers.
But most problems were ironed out by June, and Celyn added: "I have had my ups and downs, it's been a bit of a rollercoaster where I've been OK. I was OK at the start, during the first lockdown.
"I missed my family being at uni, so I enjoyed being at home. But when it came to the point I was missing my peers and friends, it got a bit difficult.
"But we Zoom-called, arranged quizzes, had fun online, although it wasn't the same as being in person."
Celyn believes more people are aware of the signs of mental health issues and are more comfortable discussing them following what has been "a very traumatic time for everyone".
But her message to politicians is simple: "I think it's just about them giving us a guide back to some sort of normality, that's what everyone wants.
"Although, you can't really define what normal is. But I think everyone wants some security and some justification, whether this is going to be the new normal and we can get used to it. And people will start feeling more comfortable then when we're on that home stretch."
Fellow student Geraint Williams, 20, from Carmarthen, agrees it has been challenging for the whole class, but he found it tougher later in 2020 rather than at the start of the pandemic.
"As the year has gone on, mental health has become more important, more highlighted I think, and this is because people have struggled with mental health the longer lockdowns have gone on," he said.
"I know a lot of people, myself included, who found the second lockdown a lot more challenging than the first as you thought 'oh no, not this again' and it felt like a never-ending cycle.
"So I know a lot of people who struggled - the more lockdown has gone on and the more we have been in this situation, the more mental health has been highlighted."
This is why Geraint sees these Senedd elections as particularly important for young people as those elected will have the job of leading the recovery from Covid and starting to build opportunities once more socially, financially, and with jobs and employment.
A spokesman for University of Wales Trinity Saint David said: "Like all other universities across the UK, the university understands the affect that the pandemic has had on student wellbeing and mental health.
"In managing the coronavirus context, our priority continues to be the health and safety of our students, staff and wider community."
On-campus teaching started being gradually re-introduced from 12 April for the remainder of the summer term, with planning taking place for the new academic year.
WALES ELECTION: THE BASICS
What's happening? On 6 May, people will vote to elect 60 Members of the Senedd (MSs). The party that can command the support of a majority of MSs will form the Welsh government. Find out more here.
What powers does the Senedd have? MSs pass laws on aspects of life in Wales such as health, education and transport - and have some tax powers.