Brexit and Covid blamed as 200 jobs at risk in Ystrad Mynach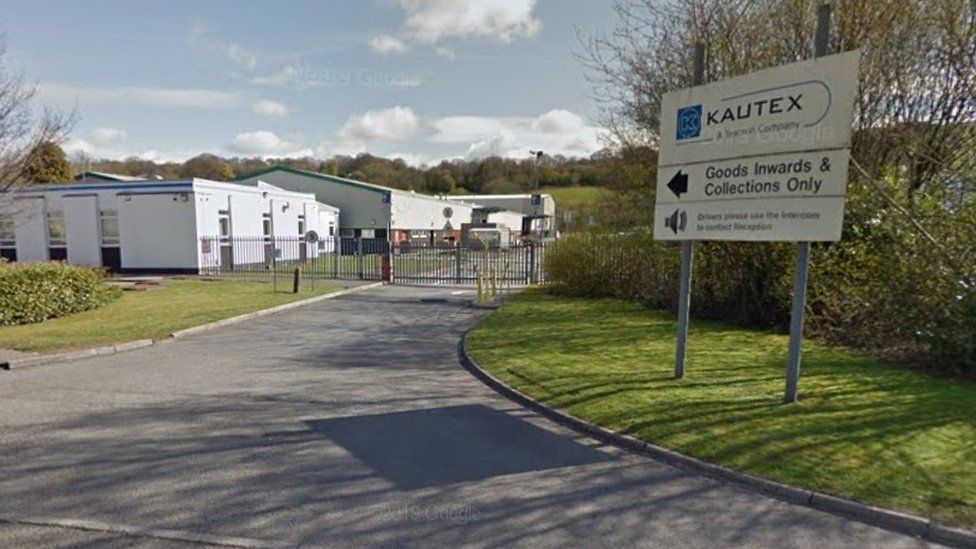 More than 200 jobs are at risk at a car parts firm in south Wales.
Kautex Textron said the closure of its Ystrad Mynach site in Caerphilly county was being considered, with the economic impact of Brexit and Covid "key contributors".
The firm has confirmed provisional discussions regarding staff reductions have started with unions and employees.
A consultation period between staff and management has begun, with talks set to last until at least mid-May.
Kautex Textron has had a site in Ystrad Mynach for more than 50 years and makes hoses, water containers and nozzles.
Almost 16,000 people are employed in the automotive industry in Wales - about 220 of them at Kautext Textron's site on the Dyffryn Business Park.
"We can confirm we have entered into provisionary discussions regarding staff reductions and potentially a site closure," the company said.
"Brexit, as well as the ongoing economic impact of Covid-19, are the key contributors to this decision."
Kautext Textron worker Sharon Harrison said everyone was concerned for their future: "What am I going to do? I've got a mortgage to pay, I've got bills to pay.
"There are quite a few families here as well, there are husbands and wives.
"Manufacturing is declining and it has been for a few years, so this is a blow - a big blow for the area.
"It's not just for us working here, it's for our supply chain too."
The GMB Union said it was notified by the manufacturing company before Easter that it was considering cutting the workforce and the Welsh government said it was "working with the company" to help save jobs.
Mike Payne, the union's senior Wales and South West organiser, has had discussions with Kautext Textron management and said a "whole site closure" was being considered because of a "downturn in sales in the global market".
"It is a profitable site, but Brexit is playing a big part in this," he added.
"Clients are starting to argue production should be closer to their bases in continental Europe.
"It's absolutely devastating for our members at the plant but also for the local economy, the businesses that supply the plant and the Welsh manufacturing industry in general."
He told BBC Radio Wales the union understood the site could close in 12 to 18 months, and if it could not be saved it would enter redundancy negotiations
Mr Payne added that the union was working with the company and the Welsh government to try and secure a support package to keep the site open.
GMB said the company was looking at how it could expand into other products, with the potential to then cut just 44 people from the workforce.
What is the impact of Brexit?
Simon Duval-Smith, former editor of the Automotive Purchasing and Supply Chain magazine, said "Brexit is a double edged sword" for Kautex.
He told BBC Radio Wales that Brexit required companies to provide more forms and materials to export materials into Europe, which was a cause of the potential closure.
But Mr Duval-Smith also said that since leaving the EU "Wales is now free to offer greater incentives to companies to locate in Wales, and also to stay here".
The Welsh government said it was "working with the company to explore potential solutions to help sustain the plant".
"This is clearly a concerning time and we are monitoring the situation closely," a spokesman added.