Covid deaths in Wales fall for 10th successive week
The number of deaths involving Covid-19 has fallen for the 10th week in a row in Wales - and is at its lowest weekly total since the start of October.
This is 17 fewer deaths than registered in the previous week.
It takes the total number of deaths since the pandemic began more than a year ago to 7,804.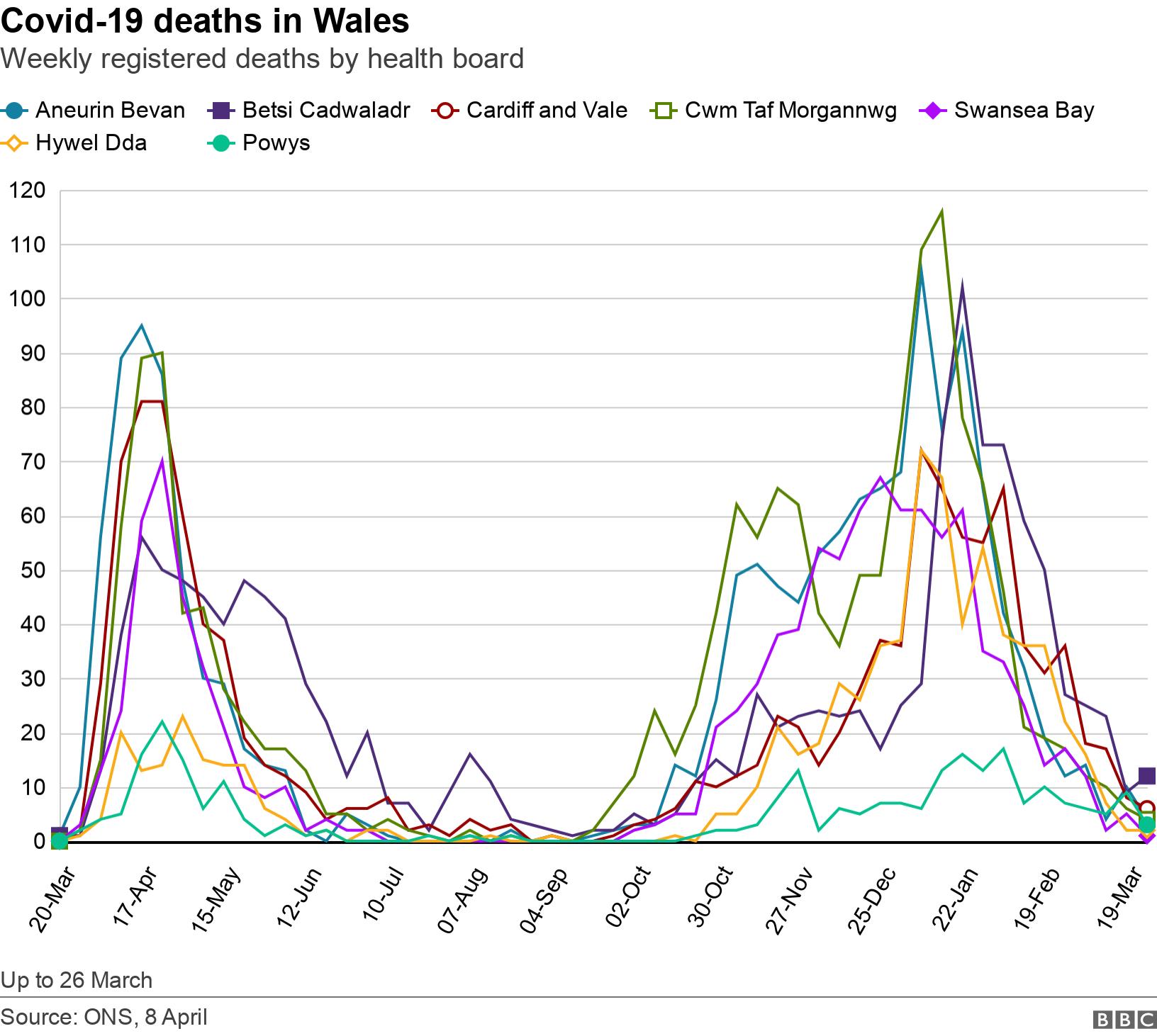 During the latest week, up to 26 March, there were 12 deaths in the Betsi Cadwaladr health board area and six in Cardiff and Vale.
When broken down by local authority area, there were no deaths involving Covid registered in six counties: Blaenau Gwent, Ceredigion, Denbighshire, Merthyr Tydfil, Swansea and Torfaen.
There were six deaths involving care home residents with Covid, which is the lowest weekly total since mid-October.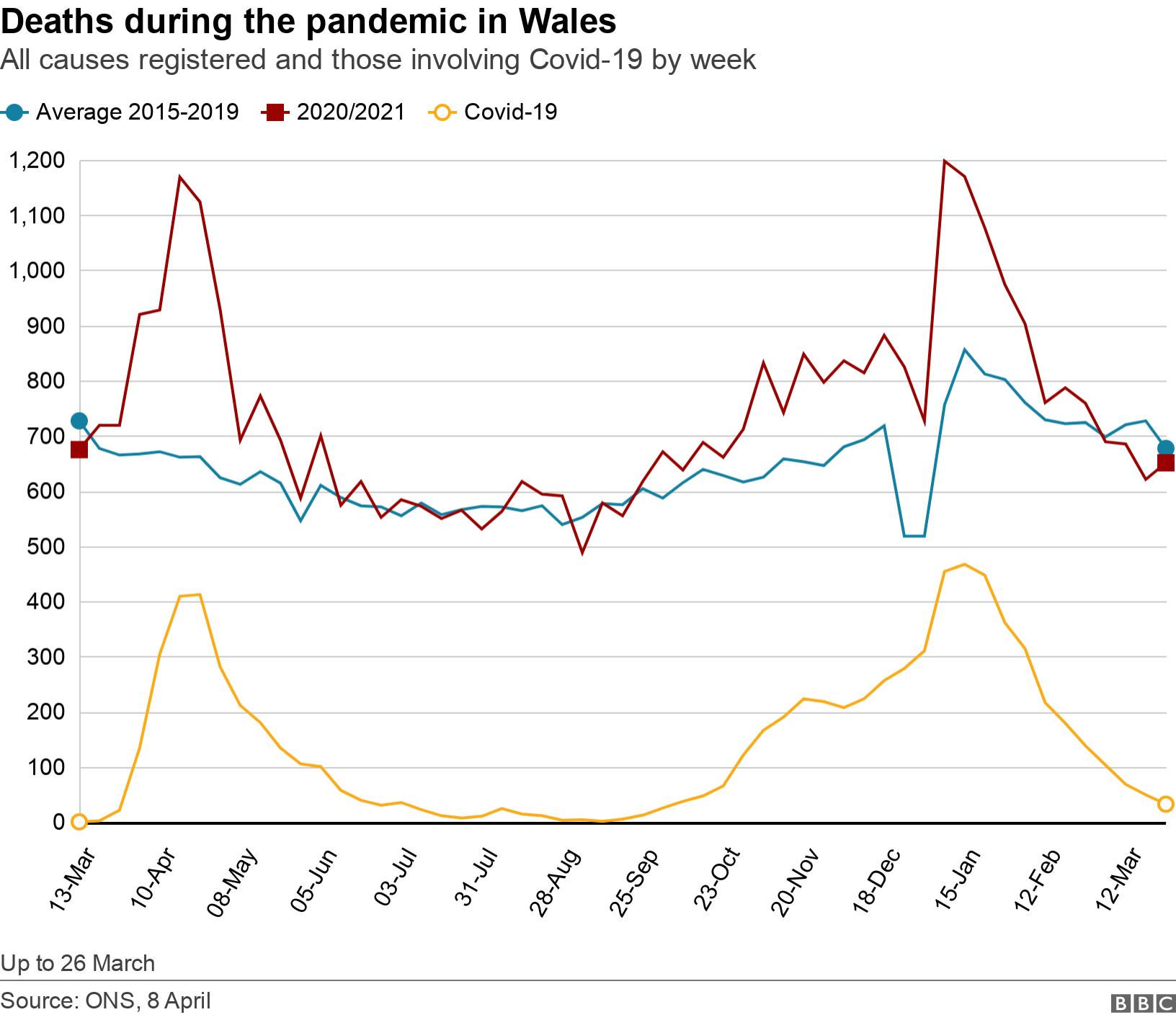 What about 'excess deaths'?
So-called excess deaths, which compare all registered deaths with previous years, are now below the five-year average for the fourth successive week.
Looking at the number of deaths we would normally expect to see at this point in a typical year is seen as a reliable measure of the pandemic.
The number of deaths in Wales rose to 651 in the week ending 26 March. This was still 26 deaths (3.8%) fewer than the five-year average.
When looking across the course of the pandemic so far, there have been 40,726 deaths from all causes, 7,796 mentioning Covid-19 on the death certificate. This was 5,991 deaths above the five-year average.
When deaths occurring up to 26 March but counting later registrations are included, the total number of deaths involving Covid rises to 7,804.
We can see the peak of the second wave came on 11 January, when there were 83 deaths involving Covid.
This was higher than the peak in the first wave, when there were 73 deaths on 12 April.
ONS found across England and Wales, the biggest decrease in the latest week was in deaths of those in their early 80s. While more than 61% of deaths involving Covid were in people aged 75 years and over, the proportion has been decreasing.
Why do we look at the ONS figures?
ONS takes longer to report deaths than Public Health Wales (PHW), because it waits for deaths to be registered.
But this is regarded as giving a fuller picture.
These count Covid when it is mentioned on death certificates by doctors, who either suspect or confirm it as a contributory factor in a death. But it is estimated that in Wales, around 85% of deaths where Covid is mentioned, it is the underlying cause of death - so these deaths are due to Covid.
The BBC is not responsible for the content of external sites.