Covid: Claims for help to cover basic costs in Wales hit new high
By Paul Martin
BBC Wales Live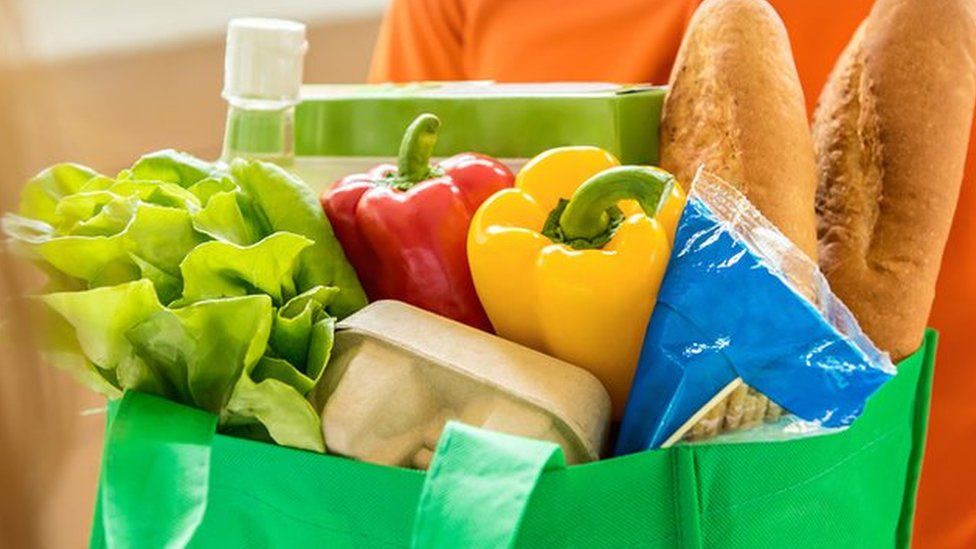 The number of people in Wales claiming emergency Covid grants has hit a new high, figures have shown.
The Discretionary Assistance Fund (DAF) made nearly 6,000 "emergency assistance payments" in the week to 18 February.
Worth on average £65, they aim to help cover "essential costs" such as food, gas, electricity, clothing or emergency travel but unions and charities say the fund is not reaching enough people.
The Welsh Government said it had made it easier for people to apply.
Trade unions are now calling for the cap on the number of applications individuals can make to be raised again - it was raised from three to five last May.
People are eligible if they are experiencing extreme financial hardship, have lost their job or are awaiting a first benefit payment.
According to the Welsh Government, since the start of the pandemic about 201,000 payments have been made, while about 110,000 applications have been rejected.
About 15,000 rejections were because people had already received the maximum number of DAF grants allowed in a 12-month period.
Of the 5,794 payments made in the week to 18 February, the most recent data published, 5,047 were Covid-related.
Taxi driver Steve - not his real name - saw his work disappear when the pandemic hit as most of his jobs were school runs.
He was relying on universal credit and applied online for a DAF payment.
"I explained I needed it for essentials, 48 hours later it was approved," he said.
"It was a godsend. It helped me through a fortnight - gas and light and essential shopping.
On Wednesday, Wales TUC tweeted that the cap should be raised "to reflect Covid's massive impact on people's incomes".
The organisation's general secretary, Shavanah Taj, said the fund was "absolutely vital" but needed to be reviewed.
"One year on, it's time to look again at the eligibility for the scheme and make sure that the people who need help most are not being locked out," she said.
"And we're keen to make sure that the fund is as well publicised as possible - so that everyone who could benefit from the scheme knows where to go."
Ellie Harwood from the Child Poverty Action Group said she was concerned the fund was not reaching "a significant amount of people" who needed it.
"A lot of people haven't heard of the DAF," she added.
"It would be really helpful if we integrated payments like the DAF into a single, simple Welsh benefits system.
"It's things like auto-enrolment, so when people need to make a claim for one type of support you automatically then check that they're entitled to anything else and sign them up for that well - things like free school meals, council tax reduction and so on."
The Welsh Government said the DAF had been significantly expanded in recent months and has been made easier for people to apply for emergency payments.
"We know some people are experiencing financial pressures because of the pandemic," a spokeswoman said.
"Unfortunately, we expect many more people will see their income drop in the year ahead. This is why we are funding schemes to put money back into people's pockets."
It added: "In the final budget on Tuesday we announced a further £10.5m to be made available for the Discretionary Assistance Fund to continue the unprecedented support we have made available to those who need it most."
You can watch Wales Live on BBC One Wales, Wednesday 3 March, at 22:35 GMT and on the BBC iPlayer
Related Internet Links
The BBC is not responsible for the content of external sites.