Covid jabs reach one million milestone in Wales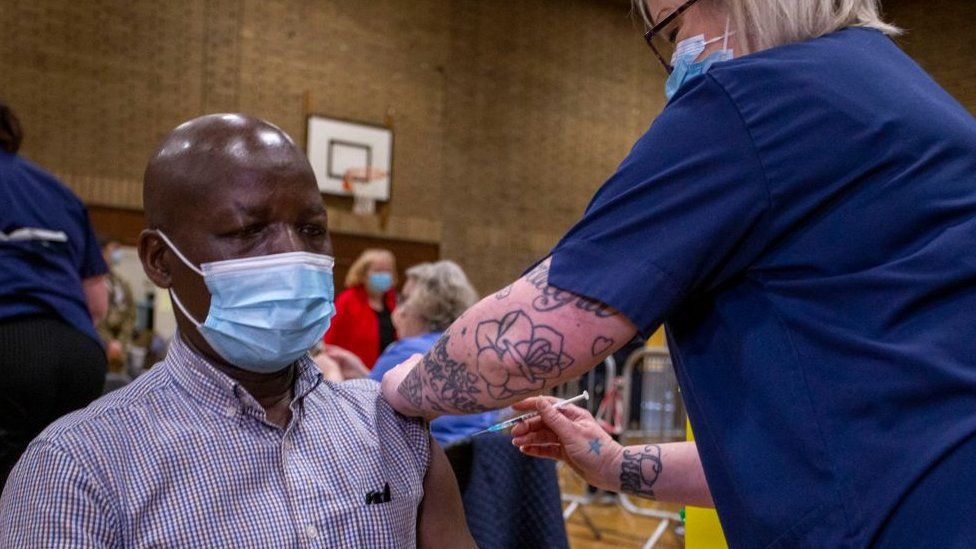 More than one million doses of the coronavirus vaccine have been administered in Wales, according to the Welsh Government.
A total of 916,336 people have received their first dose, of which 89,053 have had a second jab, a total of 1,005,389.
It means one in three of the country's adult population have received at least one dose.
Health Minister Vaughan Gething said it was a "fantastic testament" to the hard work of staff involved in the rollout.
He said it was an "incredible marker" in the 12 weeks since the rollout of the country's vaccination programme.
Mr Gething was in Barry on Saturday where he was "delighted" to be helping his mother get to her vaccine appointment.
He added: "It's a remarkable achievement in just a few short months, from a slower start building our infrastructure to really moving very, very quickly, ahead of [schedule].
"I'm very confident we'll be getting through a million first doses in short order and completing the first nine priority groups by the middle of April."
It means 29.1% of the Welsh population have had a first dose and 2.8% have had a full vaccination.
Last week saw a stock of 46,000 Pfizer-BioNTech doses being used in Wales and another 56,000 Oxford-AstraZeneca vaccines available.
Along with this week, there was a planned reduction in supply, as manufacturers prepare their processes for a significant ramp-up of production from March onwards, when between 160,000 and 190,000 doses are expected to be available.