Covid: Can firms refuse to hire people without coronavirus jab?
A solicitor has said her phone has been "ringing off the hook" with companies asking if they can refuse to employ someone who has declined a Covid jab.
The UK justice secretary has said it may be legal for companies to insist new staff are vaccinated.
Elissa Thursfield, an employment lawyer at a practice in Denbighshire, said she expected to see employment tribunals over 'no jab, no job' policies.
She said employers needed to be able to justify any blanket policy.
The Welsh Government said it had no plans to change the law to make vaccinations compulsory.
'Complex'
"The phone has been ringing off the hook with people saying 'we're just worried - we lost residents, we lost staff members during this pandemic," said Ms Thursfield, who is head of employment at Gamlins Law in Rhyl.
She told BBC Radio Wales that employers are saying to her that insisting new staff have the jab "seems like a really sensible way of controlling" Covid and firms are asking "please can we do this?".
Ms Thursfield said with new staff it was "likely to be a slightly more straightforward legal issue" but with current staff it would be "significantly more complex".
"If you've got someone coming to work in a care home and they're a hands-on carer or a nurse they are going to be having significant close contact with clients at the care home - you can understand why the management would want people to be vaccinated," she said.
"However, if you've got somebody who works at home and has absolutely no day-to-day contact with other people, other than by virtual means, then 'no jab no job' will probably be seen to be unreasonable.
"What we're advising companies is make sure that you've looked at your risk assessments, you've decided the reasons why you want people to have the vaccine and how that's going to reduce the risk of Covid in your workplace, so making sure you can justify it before just putting a blanket policy out.
"There's a long process that employers are going to have to go through for existing employees, it's not going to be as simple as if you're not having it, you're out the door."
About 18 million people in the UK have had their first Covid jab with 869,500 of those in Wales. In Wales, nearly 50,000 have now been given the full course.
Ms Thursfield has warned that 'no jab, no job' policies will "definitely" lead to tribunals
"Where we think it's going to centre is on discrimination claims," she said.
"People who say because of their health, they can't have the immunisation, and if they've been refused a job because of it it's potentially indirect discrimination."
'No jab, no job may be discriminatory'
Unions have warned firms it "may be discriminatory" and called on governments to make it clear that jabs should not be compulsory.
"The government should make clear that making a vaccination a condition of employment is definitely the wrong approach," said Shavanah Taj, General Secretary of trade union Wales TUC.
"It may be discriminatory, it could open up employers to legal and ethical challenges.
"Not everyone will be able to get vaccinated for a range of different reasons, including pregnant workers or people with disabilities, people with particular health conditions."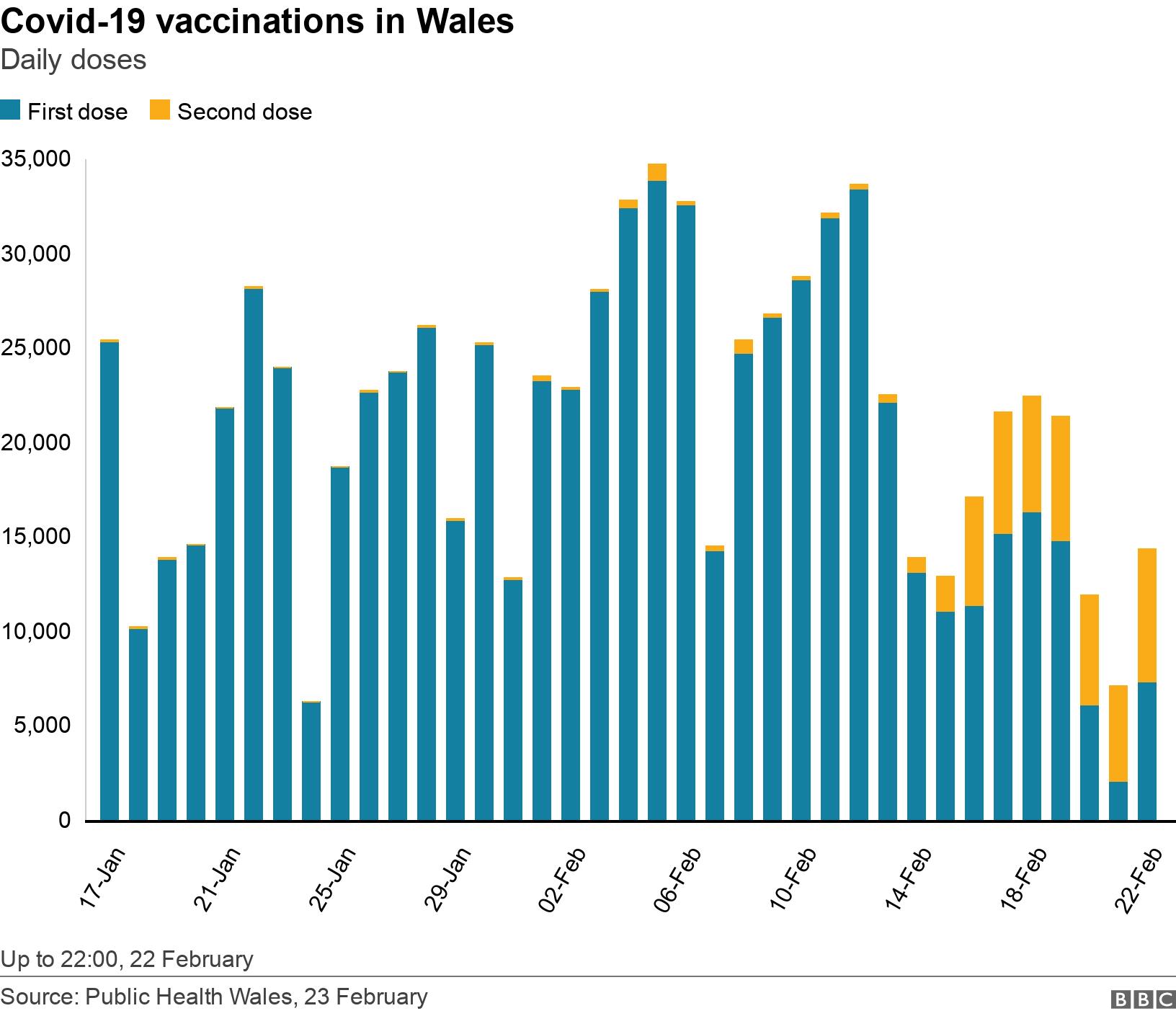 But the boss of a company that runs a number of care homes across the UK - including in Cardiff, Newport and Blaenau Gwent - said "it would be a lot easier for me if everybody was vaccinated."
"The reality is though, should I be forcing people to have it?" said Tony Stein, chief executive of Healthcare Management Solutions.
"I think if people aren't vaccinated amongst our workforce there's a very strong likelihood we'll be insisting on wearing PPE all the time being tested constantly."
'They really should have the jab'
The body that represents more than 450 care homes, nursing homes and social care providers in Wales says people in their profession "really should have the jab unless there's a very good medical reason why not".
"There is a suggestion… it might only be a small percentage but it's significant, of existing care workers who are refusing to have the jab," said Care Forum Wales chairman Mario Kreft.
"Then there's the other issues of people in the future, people coming into the sector.
"What Care Forum Wales is saying very clearly is that unless there's a very good medical reason why not, anyone in the future coming into the sector to care for vulnerable people, be it in their own homes or in care homes, they really should have the jab."
The Welsh Government has said the "overwhelming majority of care home workers" have had the Covid vaccine.
"Whilst we have no plans to change the law to make vaccinations compulsory," a spokesperson said.
"We would urge every eligible adult to take-up the offer of the vaccine when it is their turn."