Wales unemployment rate falls to 4.4%
By Sarah Dickins
BBC Wales economics correspondent
The amount of people unemployed and looking for work in Wales fell slightly in the three months to December compared with the previous three months.
The Office for National Statistics said 14,000 more people were working from October to December than in the three months to September.
Across the UK the figures just released show that nearly 14.4% of 16 to 25-year-olds were unemployed, highlighting the way the pandemic has hit lower skilled jobs.
The Office for National Statistics says that between October and December 68,000 people were unemployed and looking for work in Wales, that's 2,000 fewer than between July and September but still 23,000 more than a year ago.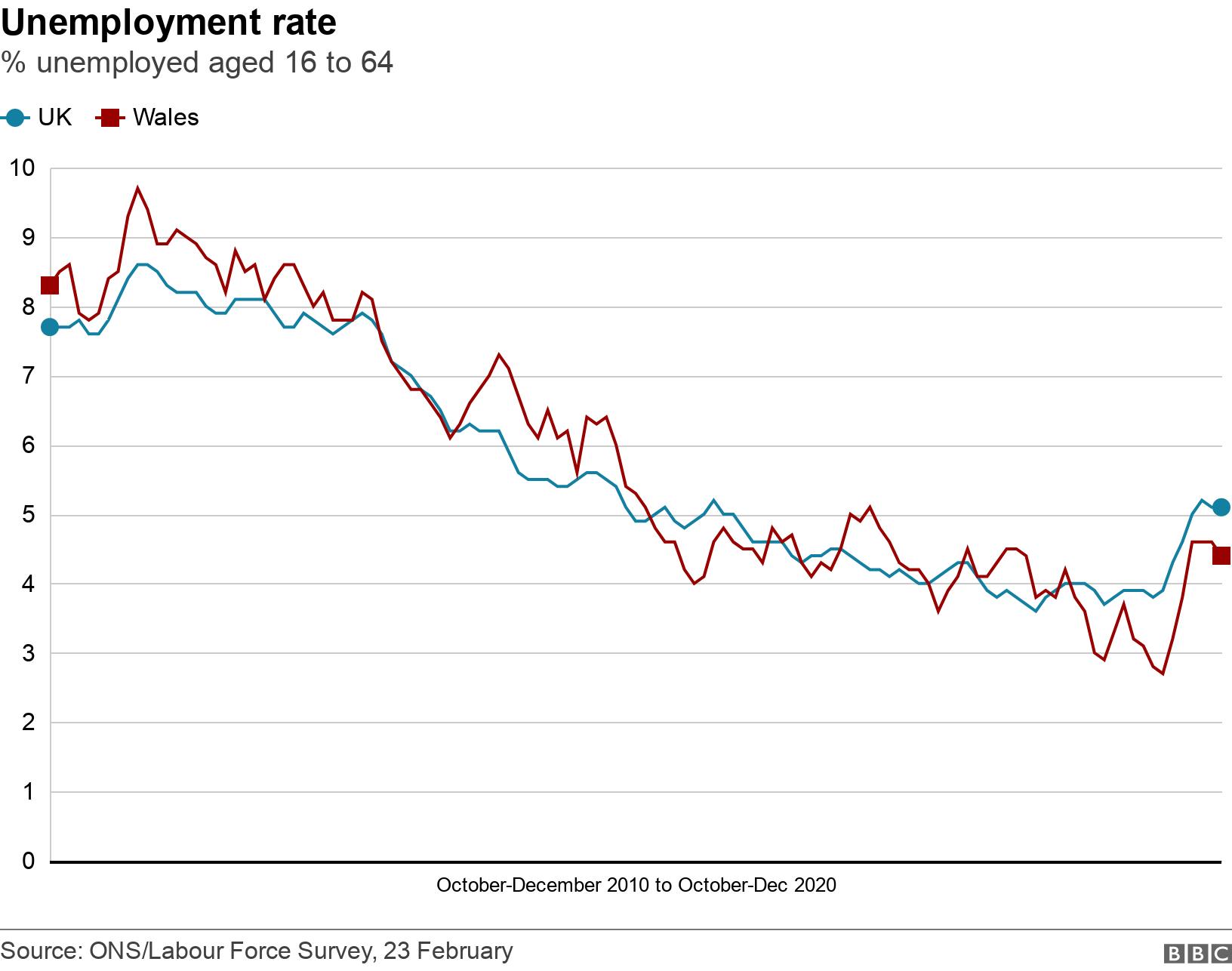 Across the UK there are 726,000 fewer people on people on employers' payrolls than before the pandemic and 58% of those are under 25 years old.
The industries hardest hit continue to be accommodation, food, retail, manufacturing and the arts, in which many young people work.
There are also large number of people in Wales who are still on the UK Government's Job Retention Scheme, designed to "hibernate jobs".
At the end of last year, 155,000 people in Wales were still protected by that scheme.
We will not know the full impact of the pandemic on jobs until that scheme has ended.
It has already been extended until the end of March and there is pressure on the Chancellor Rishi Sunak to extend it further.
Interestingly, Wales is the only part of the UK where wages have risen. They are on average 5.2% higher than a year ago but that could be because many of the jobs that have gone have been low paid and therefore average pay has increased.