Covid: UK government 'working flat-out at DVLA site'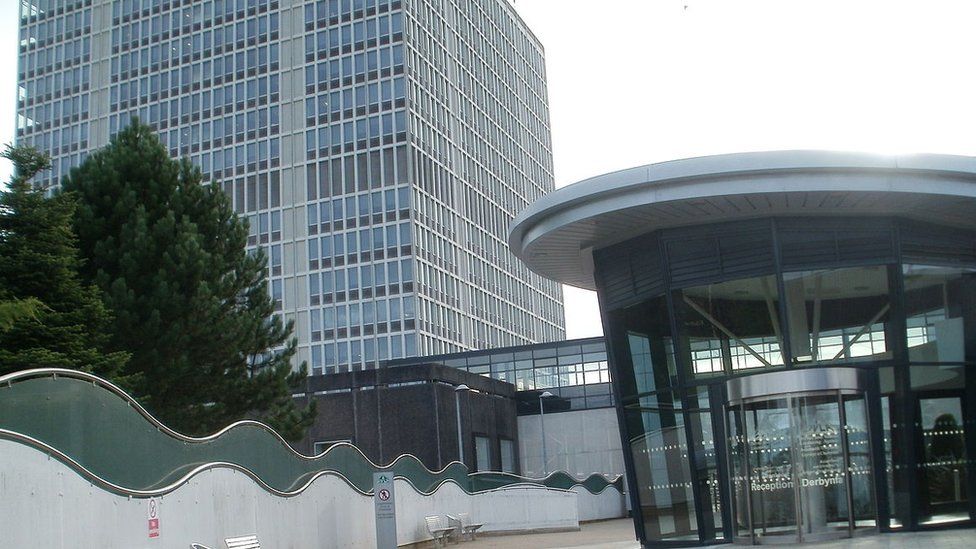 UK government officials are "working flat-out" at the Covid-hit DVLA site in Swansea, Boris Johnson has said.
The prime minister told MPs 2,000 tests had been carried out in the past fortnight - with all results negative.
During Prime Minister's Questions, Swansea East MP Carolyn Harris asked him to take "full responsibility" for the "woeful and reckless management of the Covid outbreak" in her area.
"Measures have been taken to minimize the number of people on the site at any one time, and more than 2,000 tests have been carried out by the DVLA in the last fortnight alone, with all results so far coming back negative," Mr Johnson told MPs in the House of Commons.
The DVLA - the UK Government's Driver and Vehicle Licensing Agency - insisted safety was a priority and it followed guidance to "help keep our offices Covid secure".
On Wednesday, chief executive Julie Lennard was accused of giving "misleading" information about the outbreak while giving evidence to the Transport Committee.
She said of 546 cases since March, 535 were between September and December.
However, committee chairman Huw Merriman said the DVLA had previously indicated cases were spread out over the nine months.
"If I had a grand total of 546, and 535 of those were from September, I wouldn't write a letter and point it to my attention that it was a cumulative number stretching back from March, when March to September is a grand total of 11," Mr Merriman, a Conservative MP, said.
"I found it rather misleading."
Ms Lennard apologised if the figures had been misleading and said in the haste to get information together ahead of the meeting "things could have been clearer".
Ms Lennard told the Transport Committee increases in Covid cases coincided with rises across south Wales in November and December - about the time when Wales was the worst-affected UK nation.
She also told MPs Public Health Wales (PHW) had agreed most of the cases have been community transmissions rather than linked to a workplace outbreak.
There was only one cluster - where 60 workers developed Covid in December - that was dealt with by PHW as a workplace outbreak, added Ms Lennard.
Asked why Swansea council officials had to issue an order to senior management asking them to co-operate with public health officials, she said it was "unfair to say" they were not taking the situation seriously.
"DVLA has done huge amounts to make our sites Covid secure," she added.
The DVLA said there were about 2,000 people working at the organisation's sites at any given time, including part-time staff and shift workers.
Wales' First Minister Mark Drakeford previously said he had repeatedly raised concerns over case numbers at the organisation, one of south Wales' biggest employers.
"We've been worried about the DVLA for a while, now," she said.
"We've been putting pressure on them. It comes up time and again from the people who represent Swansea - and we're worried the pressure on people working there hasn't helped.
"The situation is one of the reasons why we've introduced new rules, new legislation, to tighten the restrictions on people at work."
Swansea council said its role was to "support the local response and PHW, including providing monitoring, advice and, where necessary, enforcement activity".
A spokesman added that the DVLA "complied and implemented the required measures" of a notice issued on 16 October 2020 to introduce Covid-19 control measures on site.
The DVLA's database holds more than 49 million driver records and more than 40 million vehicle records.