Covid: Highest weekly deaths in Wales since pandemic began
The total number of deaths involving Covid-19 in Wales has reached its highest weekly total of the pandemic.
There were 467 deaths in the week ending 15 January, which is 13 more than the week before.
Both Betsi Cadwaladr and Cwm Taf Morgannwg health boards saw their highest weekly numbers, more than experienced during the first wave.
Betsi Cadwaladr had 74 deaths while Cwm Taf Morgannwg had 116.
Unlike during the peak in the first wave in 2020, Wales is also now seeing higher numbers of deaths in north Wales and west Wales.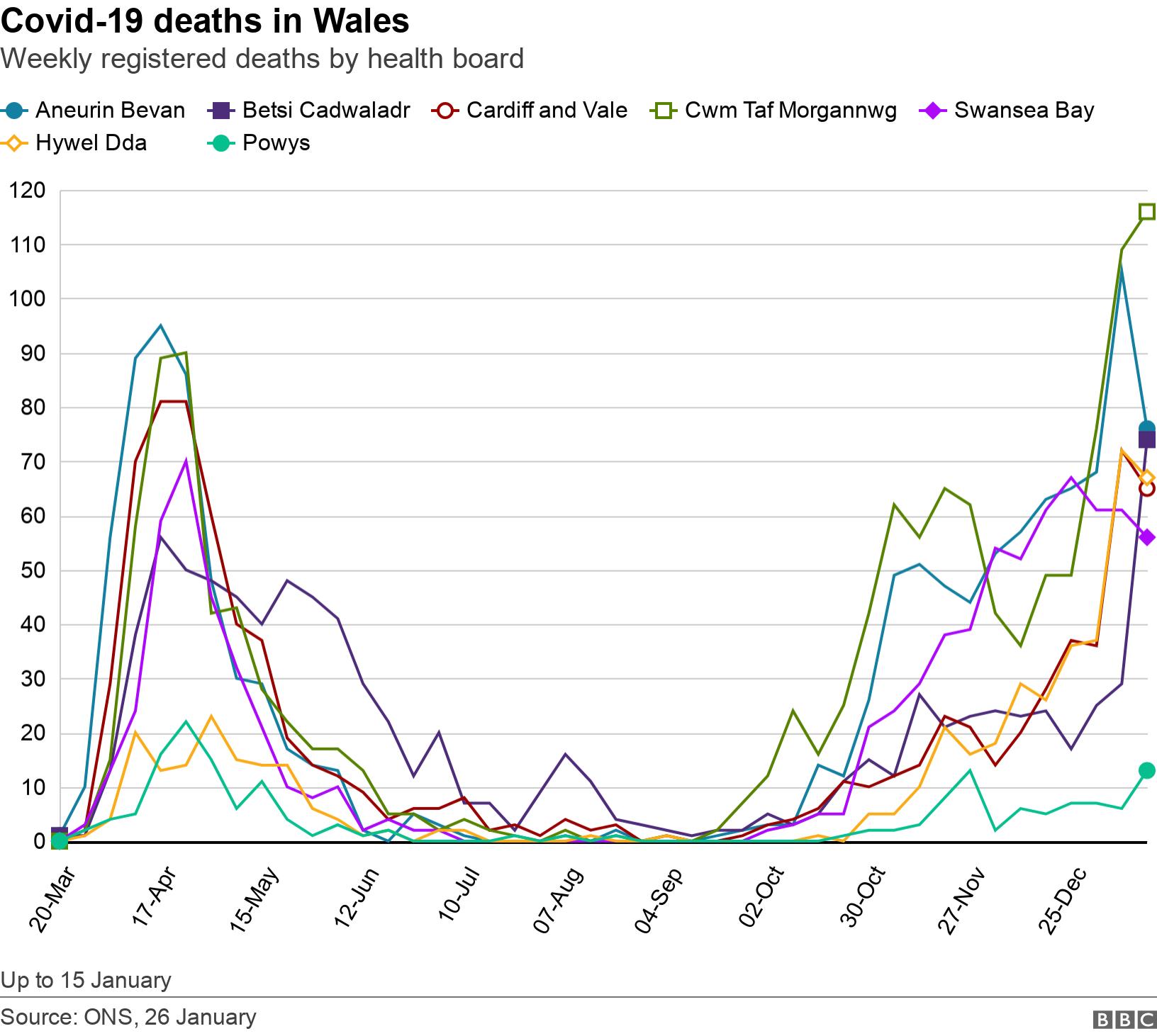 In north-east Wales, where there have been the highest case rates of Covid-19 in recent weeks, there were 30 deaths of Flintshire residents, including 25 in hospital. In Wrexham, there were 27 deaths - with 21 in hospital.
Cwm Taf Morgannwg health board saw 49 hospital deaths in Bridgend - the highest weekly number in Wales. There were also 33 patients who died in Rhondda Cynon Taf (RCT) and six in Merthyr Tydfil.
All counties recorded at least three deaths involving Covid-19 and the total number of deaths in Wales, up to and registered by 15 January, was 5,884.
When deaths registered over the following few days are counted, there is now a total of 6,074.
RCT, with 752 deaths, has the largest number in Wales, followed by Cardiff with 637, up to the latest week.
When looking at crude mortality rates, the highest number of deaths - when taking into account the size of populations in England and Wales - are Welsh areas: RCT, followed by Merthyr Tydfil and Blaenau Gwent.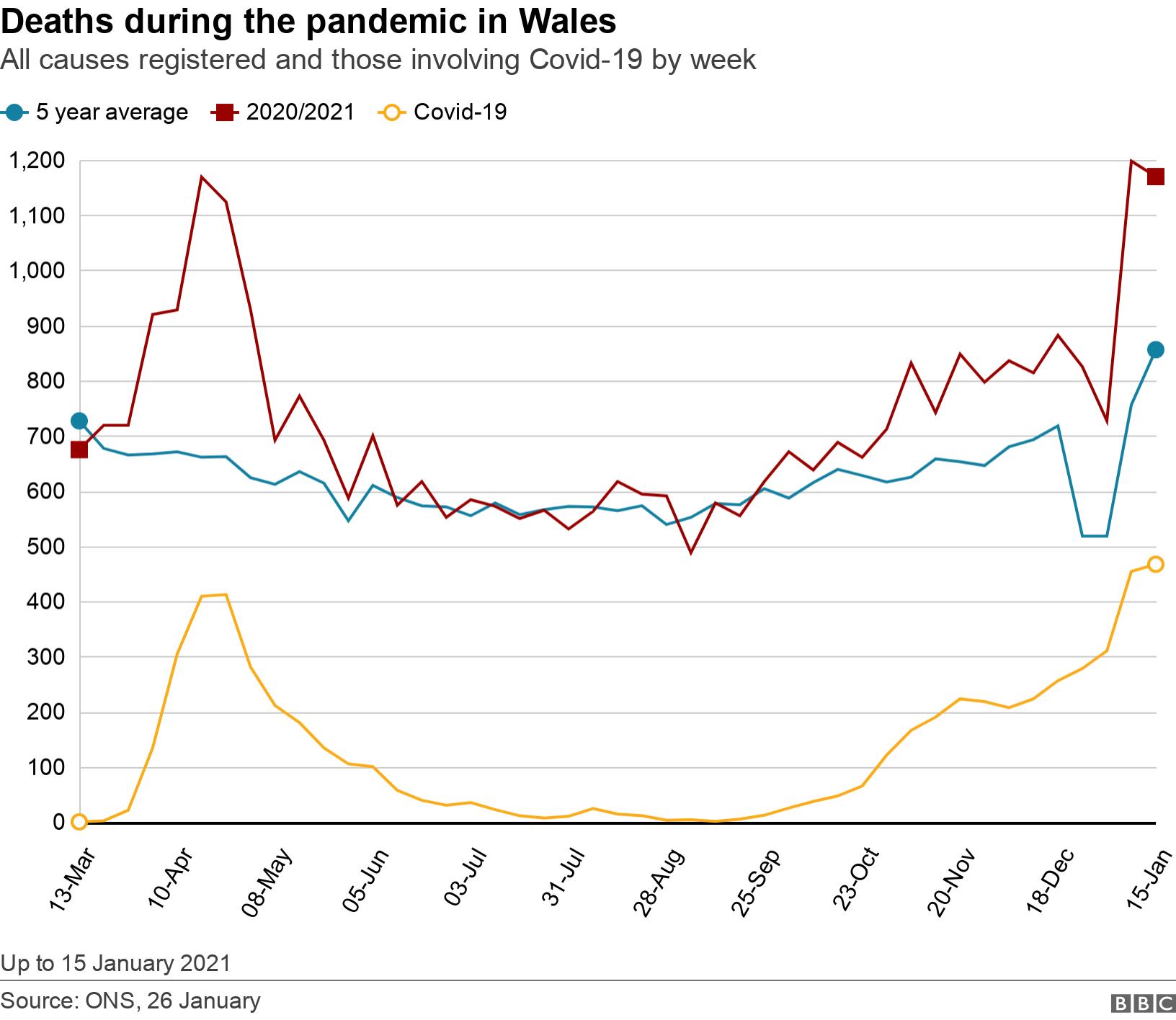 What about 'excess deaths'?
So-called excess deaths, which compare all registered deaths with previous years, continue to be above the five-year average.
Looking at the number of deaths we would normally expect to see at this point in the year is seen as a useful measure of how the pandemic is progressing.
In Wales, the number of deaths from all causes fell from 1,198 in the previous week - the highest recorded during the pandemic - to 1,170. But this was still 314 (36.7%) higher than the five-year average for that week.
This means deaths have been more than the peak in the first wave of the pandemic - 1,169 deaths in the week ending 17 April 2020 - for two weeks in a row.
The highest proportion of excess deaths was 84.1% in London.
Related Internet Links
The BBC is not responsible for the content of external sites.