Covid: How do Wales cases compare to other nations?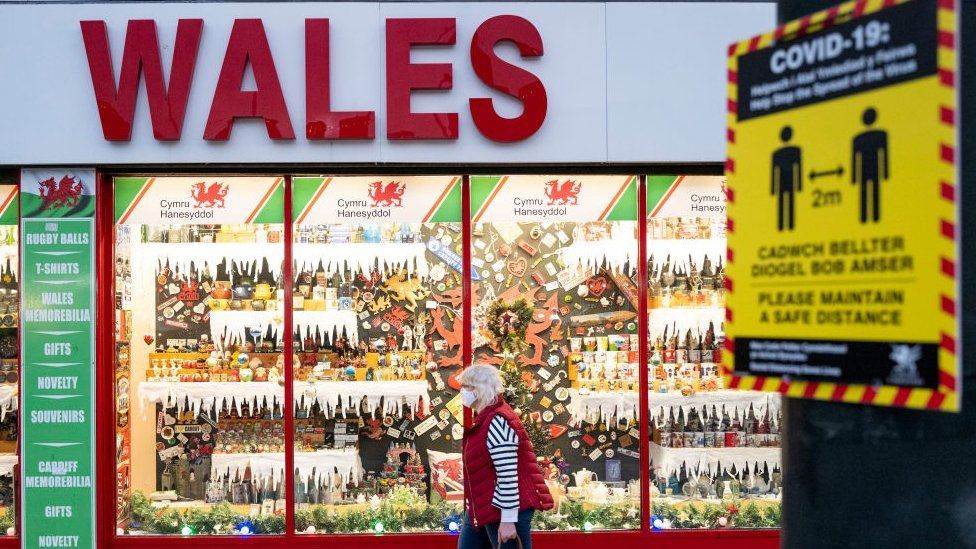 There were "very few reasons to be cheerful about the very serious situation we currently face in Wales," according to Health Minister Vaughan Gething.
Figures point to Covid-19 case rates moving in the wrong direction, and places in Wales recording many of the highest in the UK at the moment.
Data also suggests that Wales is struggling compared to some European nations, including those considering tougher lockdown measures.
Wales and the rest of the UK
The spike in Wales' case rate - those testing positive for Covid - is getting more pronounced, compared to other UK nations.
The Wales rate in the seven days to 8 December was 425 cases per 100,000, compared to England and Northern Ireland's slow rise (now almost identical on 166 and 168 cases per 100,000), while Scotland was steady on 104 cases.
When we look at case rates in selected other European countries, Wales is also currently moving in the wrong direction.
Within the UK, we can also see local areas of Wales dominating the highest cases rates, in the most recent comparable week.
How do local areas of Wales compare?
Eight of the highest 10 local authority areas in the UK were in Wales, led by Merthyr Tydfil (870.3 cases per 100,000 in the week to 9 December), Neath Port Talbot and Bridgend.
The highest in Scotland was Clackmannanshire, ranked 94th, on 205.7 cases per 100,000. Mid and East Antrim was the worst in Northern Ireland (274.3 per 100,000, ranked 50th) - both rising - but Monmouthshire and the Vale of Glamorgan were higher.
The latest seven-day case rates from Public Health Wales (PHW) also showed 15 local council areas had their highest yet. Only one local authority saw a fall.
Merthyr's case rate has shot up to the highest under this current phase of testing in the pandemic.
Nine areas now have positivity rates above 20% - the proportion of tests coming back positive.
Daily deaths from Wales are reported by PHW - the latest was another 31 deaths. This counts mostly hospital patients who have tested positive.
For Wales, the daily rate over the most recent comparable seven days is higher than in countries like France and Spain, although lower than in Portugal and Italy.
Figures from the Office for National Statistics (ONS) give a more rounded picture overall but have also been concerning.