GCSE and A-level exam replacements in Wales must 'stand test of time'
The man responsible for working out the details of next year's exam assessments in Wales says he hopes pupils and teachers will get clarity by January.
Former head teacher Geraint Rees said his group's ambition is to deliver both fairness to students and qualifications which "stand the test of time".
GCSE, A-level and AS exams will be replaced by assessments in 2021 due to Covid-19 disruption.
Mr Rees said the qualifications must be "worth what they say on the tin".
The senior education consultant is chair of the design and delivery group, tasked by the Welsh Government with working out details of the assessments.
School heads and college principals are also part of the 15-strong group, aimed at making sure there is both fair deal for students but also integrity in the qualifications themselves.
Mr Rees, a former head teacher of Ysgol Plasmawr in Cardiff, said students needed to know their qualifications were "worth what it said on the tin and that I worked hard for it."
He said some adjustments would be made to reflect the disruption but the core of each subject had to remain and pupils needed to learn and understand them.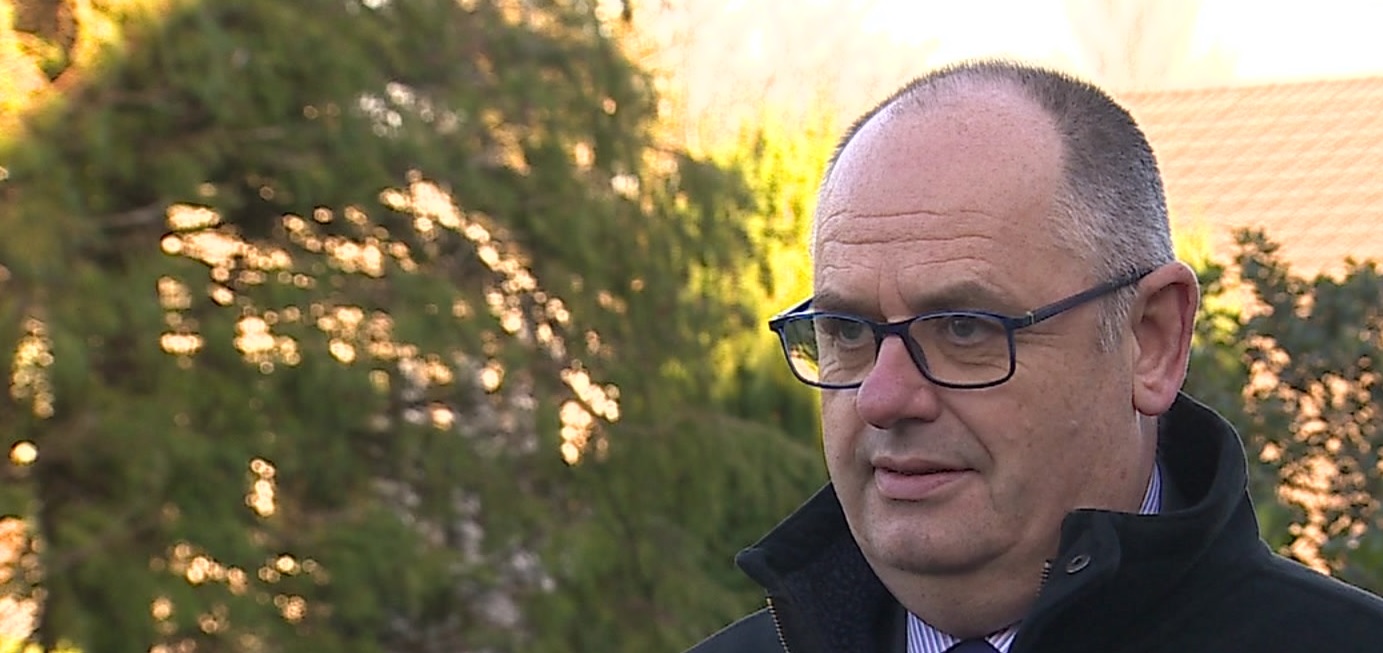 BBC
Keep learning and keep driving yourself forward and it's everyone else's job to make sure the system is fair and reflects the circumstances we're in
The eventual assessments will be "copper-bottomed" ones that can be signed off by Qualifications Wales and everybody in the system could say they knew what they were doing and "what we did was right for learners and what they receive in the summer will stand the test of time".
He expects the group to pass its recommendations to the education minister by the end of the month.
"My hope is in January, everyone will have clarity around what it means for them and what the next few months will look like in terms of teaching, learning and assessment," said Mr Rees.
"For young people, the only advice I'd give is keep learning and keep driving yourself forward and it's everyone else's job to make sure the system is fair and reflects the circumstances we're in."
More generous grading, advance notice of exam topics and "second chance" exams in July have been promised there to make up for the disruption faced by students during the pandemic.
Cancelling exams answered one big question but it posed many others.
They include: What exactly is meant by "teacher-managed classroom-based assessments" and what else will count towards grades?
Over to the design and delivery advisory group with the big task of building a detailed model before Christmas.
How courses will be assessed is one thing, how the A*s, Cs, and Es compare with this and other years is another.
In England, where exams are still planned for next year, grades are set to be awarded in line with last summer.
How grading is decided here is bound to take account of that.
Qualifications Wales said it was continuing to "work closely" with regulators in England and Northern Ireland to protect "the interests of learners in Wales".
Former university vice-chancellor and higher education consultant Sir Deian Hopkin said he did not feel any differences between the nations would harm students' chances at university.
"I am under no doubt at all that universities are going to accept students from Wales just as they always have," he said.
"The reality is students come in all shapes and sizes and universities make all sorts of offers, sometimes with no conditions attached at all.
"Universities are competing for students. The student numbers have dropped and Brexit is about to hit us.
"The reality is universities are very glad to get as many students as they can and therefore I think Welsh students will be just as attractive to them - exam or not."