Covid: Cardigan coronavirus outbreak linked to two pubs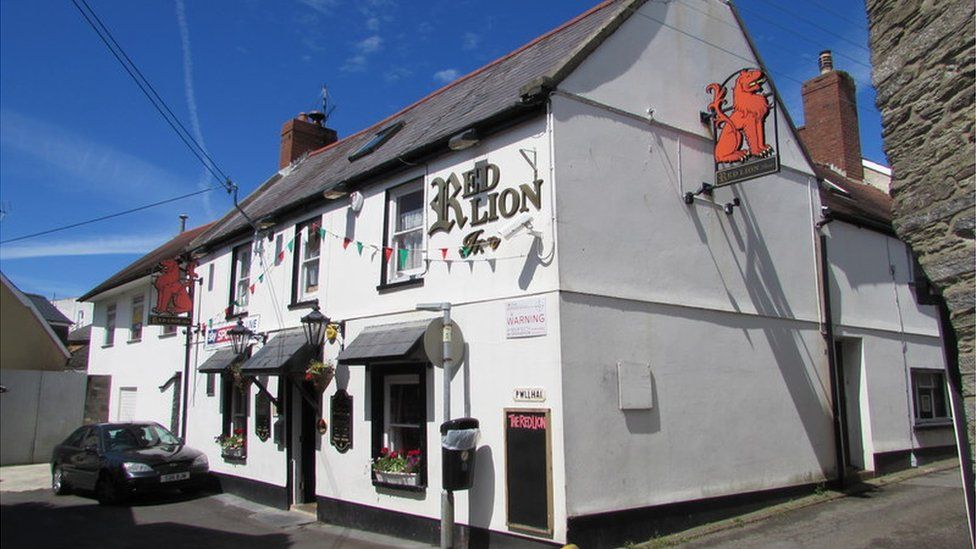 Two pubs have been linked to a coronavirus outbreak which forced the closure of a number of schools and a college campus in a west Wales town.
Ceredigion council said 55 new cases in the Cardigan area suggested there was "significant community transmission".
The council called on people who attended the Red Lion and Bell pubs on or after 9 November to be vigilant.
There have been 43 new coronavirus cases in the area in the past week, according to Public Health Wales.
In a statement, the council said its contact tracing team had identified in excess of 300 cases and contacts to date, adding the "alarming rate of spread" had affected a number of services in the area.
"We are asking all residents who attended The Red Lion and The Bell Inn public houses on or after 9 November to be extra vigilant and to self-isolate and book a test immediately if you have any symptoms.
"Businesses who have been found not complying with coronavirus regulations have been served with closure or improvement notices and further inspections will continue over the coming days."
Earlier in the pandemic, Ceredigion council was widely praised for its response, which helped put its death rate second-lowest only to the Isles of Scilly across England and Wales.
Additional testing had been made available at the Fairfield Car Park, Cardigan, which could be booked through the government website or by calling 119.
Both the Red Lion and Bell pubs have been asked to comment.
Related Internet Links
The BBC is not responsible for the content of external sites.