MP calls for licence law for sea scooter users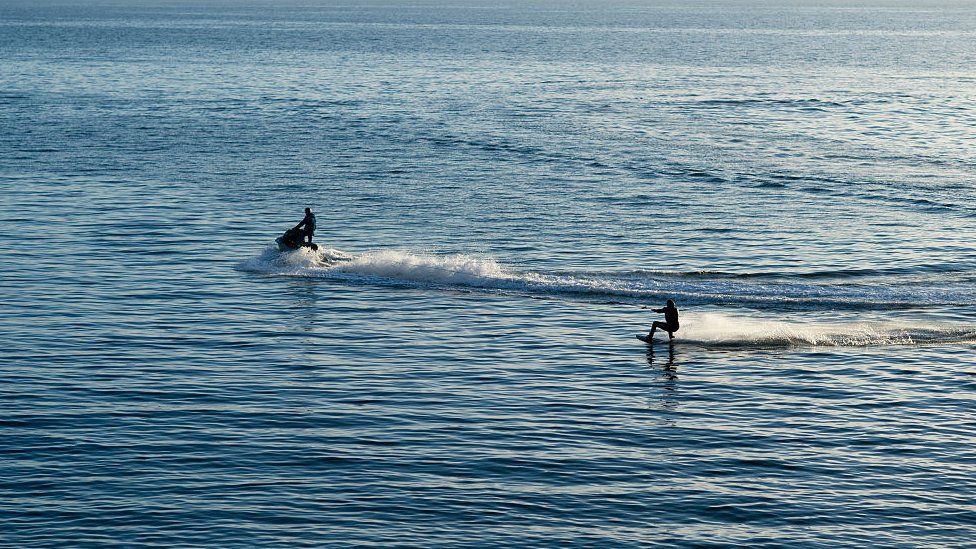 An MP is trying to push forward legislation regulating the use of sea scooters and making it illegal to use them without a licence.
Arfon MP Hywel Williams' bill for personal watercraft to need a licence follows calls from Gwynedd Council.
It has its own rules requiring users on its coast to be registered with it.
"It's bizarre that there's really no regulation to control boats capable of travelling at speeds in excess of 40mph by anyone regardless of their age and without the need for training, insurance or a licence at all," said Mr Thomas, who holds Gwynedd Council's maritime portfolio.
Mr Williams is using a private members' bill to try to establish a licensing system for drivers of personal watercraft as a licence is not currently required.
"As an MP who represents an area well-accustomed to the use of jet skis and personal watercraft, especially during the summer months, I feel the safety of other seafarers and beach goers is currently being undermined by the current lack of legislation," said Mr Williams.
Last month, Robert Courts, Parliamentary Under-Secretary at the Department for Transport said it was drawing up draft legislation to "ensure that anyone who wilfully or neglectfully causes an accident when using a personal watercraft can be prosecuted".
Mr Williams' bill, which is due to be presented on Tuesday, seeks to "establish a system of licensing for operators of jet skis; to create the offence of operating a jet ski without a licence; and for connected purposes".
It has been signed by cross-party MPs but will have to go through several stages in Parliament before it can be implemented.
Related Internet Links
The BBC is not responsible for the content of external sites.