Covid: Wales has lessons for England on surviving lockdown
By Michael Buchanan
BBC News
When Covid struck, no-one quite understood how ruinous its ripples would be. As England begins a new lockdown, Michael Buchanan has been in Wales, which has emerged from a short, sharp shutdown, to see the effect of the economic shock.
While thousands of families grieve lives abruptly ended by Covid, others mourn the lives they once led. For Dorne Williams, the pandemic has been calamitous.
"It has cost me my relationship, my mental health and my friends, who are too frightened to visit."
We're talking on the doorstep of her small terraced house in Pontypool. First came the "nasty" virus, she says.
"I had oxygen treatment at home. When you say to the paramedics: 'Am I going to die?" - and they say 'We can't tell you, my lovely', it's the scariest thing in the whole world."
The 58-year-old was living with her partner, who also contracted Covid-19, at the time, in April. Their only income was his sick pay, which wasn't enough. Their bills racked up and the strain ended their relationship.
Dorne now lives alone, for the first time in years. Her two-storey house, on a small hillside, exacerbates her plight as the front of the property faces a quiet allotment, while the back, which leads to a communal path, has a little window that's too high to offer the trained florist a view of any passer-by, friend or stranger.
"My anxiety is up there," she says, raising her hand to her forehead: "I'm too afraid to go out in case I catch it again. The loneliness is the worst. You sit in your lounge, can't see anyone, not even to wave to. and in these dark nights, I'm in bed by seven. I just can't stand being alone down here."
A job lost
That fear of being alone, the almost inability to live without company, is instantly recognisable to Joseph Jordan-Parkinson, who has just moved back to Pontypool from his flat in Cardiff. The 28-year-old was initially furloughed from his post as a digital marketing manager, before being made redundant.
It all led to Joseph developing major anxiety problems.
"I'd struggled before with depression but I could deal with that - but the anxiety was changing everything for me," he says. "Your brain would go into a spiral and I'd just hit panic mode and lose all rational thought. I hadn't eaten, I hadn't had a drink of water. I'd just go into a spin for quite a few hours."
Even the prospect of sleep offered little comfort: "When I went to bed, I had to have sound. I wasn't paying any attention to it, but I'd play videos on Facebook or listen to audiobooks. I just needed something to distract me."
The weight was dropping off Joseph, a keen rugby fan, and his family became worried. Uncharacteristically, he decided to talk to them, and to seek help.
It was one of the best decisions he's made in recent months.
One outcome was his decision to return to the town, to move back in with his parents. It's not what he had hoped for at 28, although he says his parents are "good as gold and I get on really well with them".
Joseph believes that a lack of control lay at the heart of his problem. He lost his job despite his abilities and work rate, and he couldn't see his friends, live his life as he used to, because of Covid.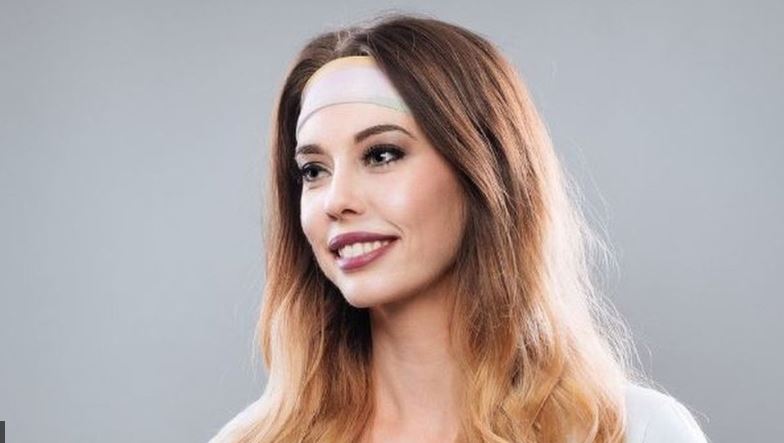 BWJ
Within two days, I'd lost all my income
The restrictions and uncertainties of Covid are hammering vulnerable people across the region, and far beyond. On Monday, Wales emerged from a two-week shutdown, in some ways even more severe than the lockdown England has just embarked on. But in England, the halting of normal life or what had become the "new normal", will last for a month.
One charity near Pontypool, Growing Space, says it has seen a link between the introduction of coronavirus restrictions and rising levels of anxiety. For those people who have long-standing mental health problems, change and uncertainty can be traumatic and cause fear and confusion.
There were concerns about how they'd survive the two-week Welsh lockdown and questions that everyone might have, about shopping or leaving their homes, were heightened when the brain doesn't work as it should.
A vicious spiral
Even discussion about the England-wide lockdown that's just began raised questions for some people locally, such as would it affect deliveries of medication.
Another charity, Platfform has had to develop a waiting list for clients, despite increasing support workers by more than 50% in some cases. Much of its work has been done by phone or virtually in recent months, which can often be a poor substitute for human contact. All that can quickly lead to a vicious spiral, where hope has seemingly been extinguished.
"The services for people in crisis were stretched before this," says Liz Ostrowski from Platfform. "[T]here are more people presenting at A&E, feeling suicidal or with self-harm, and there are fewer places for those people to be accessing crisis support."
Adding to the problems, the local NHS psychiatric unit in Pontypool has, at times, had to close to new patients. How many patients may have been affected is impossible to say. The local NHS, the Aneurin Bevan University Health Board, refused to engage in discussion about its mental health services. It couldn't say if it had seen increased demand or how much, if any, additional funding it had received for its psychiatric services.
More from Michael in Pontypool
Michael Buchanan, has been in Torfaen, where Pontypool is located, for the Welsh lockdown, and has sent a series of reports on the impact of coronavirus restrictions.
At the heart of much mental health need in the town is stress, often over money. It has long existed here, one consequence of the area's high levels of unemployment and unstable, poorly paid employment. The pandemic is spreading that strain here, faster than the virus, drawing in people who previously lived a comfortable lives.
"My income went to zero. Within two days, I'd lost all of my income," says Beth Williams-Jones.
What made it all the more disconcerting was that the 31-year-old singer had been on a tour of the United States with her band, bringing Welsh-language music to America's Midwest, when the pandemic struck. The group, Calan, had to scramble to return home, and then Beth was faced with financial ruin as live events were cancelled across the globe.
Like millions of others, she initially applied for universal credit, and was told she was entitled to £9 a week.
"That is ridiculous, no-one can live on £9 a week," she says.
Her parents chipped in, but the worry of not knowing how she'd pay her bills was debilitating.
"I'm quite an anxious person anyway, but that's been heightened by all of this. At one point, my throat was tight, I couldn't breathe. You don't know: 'Am I anxious or maybe I have the virus?'
Fear and hope
"My anxiety went from being fairly manageable to not being able to go out for my hour's exercise, I didn't know how I was going to put food in the fridge or pay my bills and that worry just consumed me."
A payment from the Arts Council of Wales eased Beth's concerns and, for the moment, she's returned to her former job as a primary school teacher.
To aid his recovery, Joseph Jordan-Richardson took up cycling and, remarkably, has just finished a 2,000-mile ride from Pontypool to Berlin, to raise money for Mind, the mental health charity.
"Since lockdown I've had nothing to do. So every day for the last two weeks, I woke up, I knew I had to eat enough, I knew I had to stretch, I knew I had to cycle for this amount of time. I had a structure... something I hadn't had for the last six months. And it showed me that once I have that regimen in place, I immediately felt a lot better."
Michael Buchanan is the BBC's social affairs correspondent