Covid: Deaths from coronavirus continue to rise in Wales
The number of coronavirus deaths in Wales has more than doubled in the latest weekly figures from the Office for National Statistics.
There were 25 deaths involving Covid-19 in the week ending 2 October, compared to 12 the week before.
At the pandemic's peak in April, there were 413 deaths in one week in Wales.
In the week ending 2 October, RCT saw the fifth highest number of registered deaths involving Covid-19 for any area across Wales and England.
It was behind Tameside (16 deaths), Liverpool (13), South Tyneside (12 deaths, half in care homes) and Sefton (11 deaths).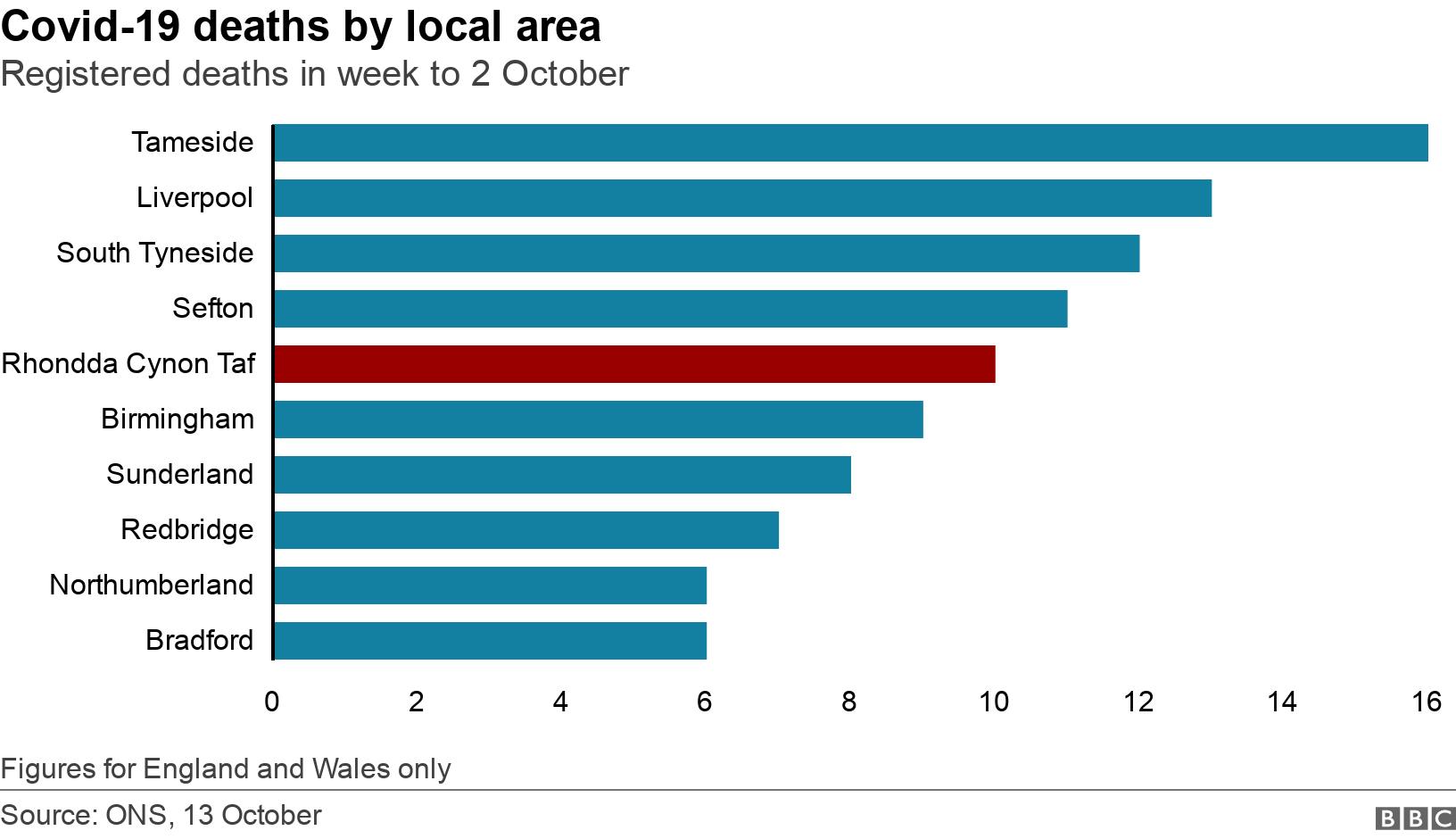 North-west England had the largest number of deaths involving Covid-19 (106) and the highest proportion of deaths involving the virus (8.1%).
RCT - with 321 Covid-19 deaths overall - has now moved into the 20 hardest-hit areas for cumulative deaths rates - with 133.6 deaths per 100,000 people.
Public Health Wales publishes separate daily figures only when Covid-19 has been confirmed in a laboratory and mostly involving deaths in hospitals.
Although the ONS figures come later, they give a bigger picture to include deaths in care homes, people's homes, hospices and other communal establishments.
When deaths are registered, they can also involve Covid-19 on the certificate when it is only suspected by a doctor.
It means so far in the pandemic there have been 2,612 deaths involving coronavirus.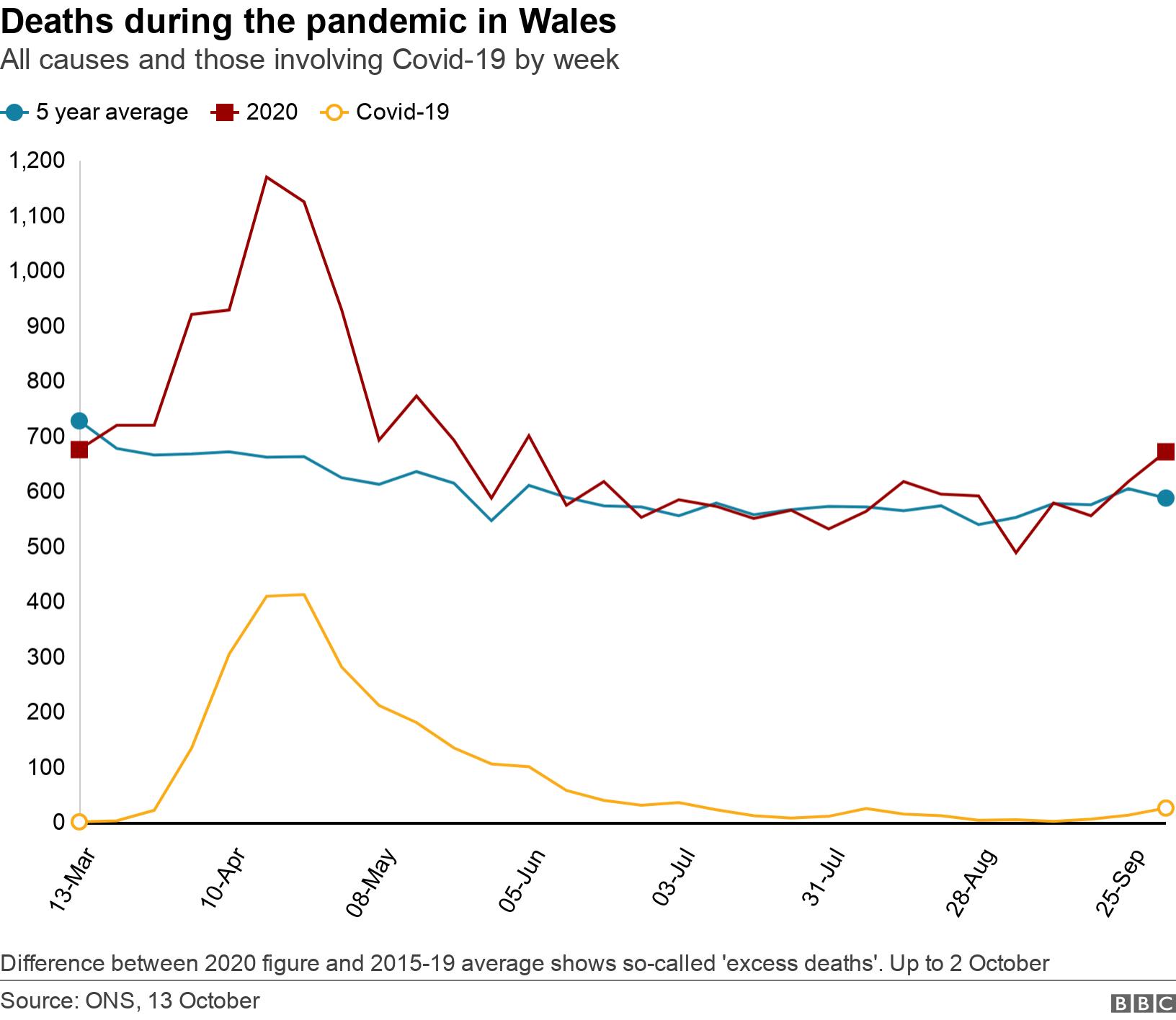 So-called excess deaths, which compare all registered deaths with previous years, are above the five-year average for the latest week.
Looking at the number of deaths we would normally expect to see at this point in the year is seen as a useful measure of how the pandemic is progressing.
In Wales, the number of deaths rose to 671 in the latest week, 84 deaths higher than the five-year average.
England saw 296 deaths involving Covid-19, Scotland had 20 deaths and Northern Ireland had two.