Coronavirus: Do not go on stag or hen dos says Wales' health minister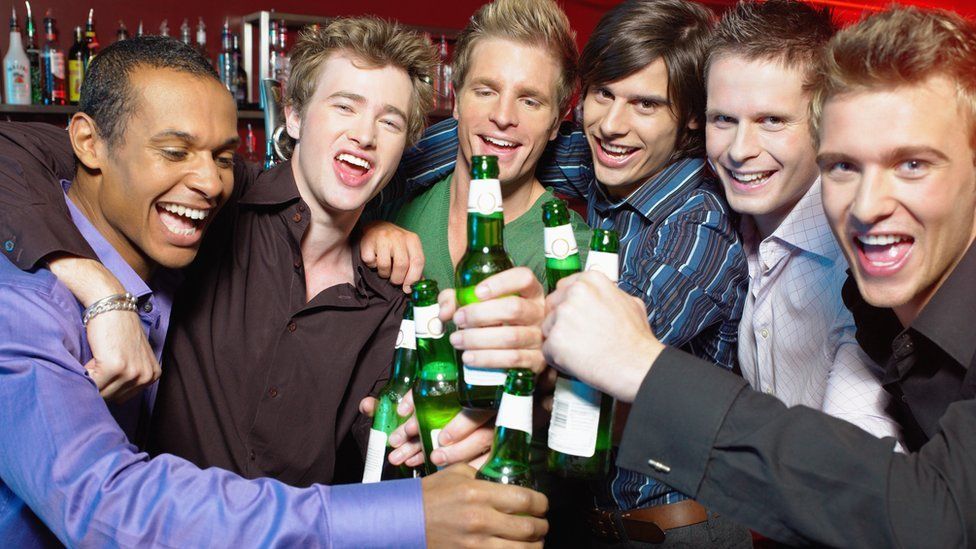 Stag and hen-dos should be a thing of the past because of the risk from coronavirus, Wales' Health Minister Vaughan Gething has said.
Mr Gething blamed the "spike" in the capital on "indoor contact rather than outdoor contact".
He warned against pub crawls, and against ignoring health advice on socialising.
Under current Welsh law individuals can only meet their own household or extended household when indoors in pubs and restaurants.
Meanwhile Mr Gething said a decision may be taken by the end of Wednesday on whether face masks should by worn by school pupils.
Schools are due to reopen in Wales next week.
Cardiff has been a popular choice for stag and hen dos, with many of the city centre's bars a short walking distance from each other.
"So we've seen a spike in cases in Cardiff, it's still relatively low," he told BBC Radio Wales Breakfast with Claire Summers.
"It's another warning sign for us that the relatively low rates of coronavirus should not lead to people taking risks and ignoring the guidance and the rules that we've provided.
"I don't want people returning to going on a pub crawl again, ignoring the advice about the number of people you should be going out to have a drink with.
"Traditional stag and hen parties, for example, should be things of the past still, because that's lots of people mixing, going out together."
Mr Gething said they were the sort of things "that you and I may have enjoyed doing in the past are actually things that are much bigger risks now".
No 'hard and fast rules' about number of venues
Despite his comments about pub crawls, no advice exists on the number of venues drinkers can attend.
At the Welsh Government press conference on Tuesday Mr Gething said it was not for the Welsh Government to "set hard and fast rules about the number of places people can go to".
"It's really about whether people are prepared to act in a responsible way," he said.
What is happening on face masks?
The Scottish Government has announced that secondary pupils in Scotland will have to wear face coverings in corridors, communal areas and school buses.
Vaughan Gething said the Welsh Government will get fresh expert advice on the issue later on Tuesday.
Plaid Cymru earlier called on the Welsh Government not to "drag its feet" after the WHO suggested those over 12 should wear masks in the same settings as adults.
Asked when he would take a decision, Mr Gething said: "I would much rather that if we're in a position there's going to be any change, included changes just around guidance as opposed to mandating anything, that we're able to do so by the end of tomorrow.
"So we're not looking to make a decision late in the week when there's a bank holiday weekend, just before schools are due to reopen."
Earlier he told BBC Radio Wales the WHO guidance was "not that definitive".
"We are not ignoring what the World Health Organisation or other governments in the UK are saying," he said.
But Mr Gething was concerned that wearing masks could lead to other problems.
"I don't want lots of masks discarded in schools and on school transport because they then become (a risk) to other pupils and to other adults as well," he added.