Coronavirus: Almost 100 staff at food factories test positive
Nearly 100 workers at two factories which supply food to hospitals, shops and restaurants have tested positive for coronavirus.
Public Health Wales confirmed 58 cases at the 2 Sisters chicken factory in Llangefni on Anglesey, with all staff now being told to self-isolate.
In Wrexham, 38 staff have tested positive at Rowan Foods, which makes food for supermarkets across the UK.
Health Minister Vaughan Gething said the Anglesey outbreak was a "concern".
Wales TUC, who campaign for workers' rights, said it was "alarmed to see a pattern of workplace outbreaks in food manufacturing", but the companies said they had put staff safety first during the pandemic.
Other countries have also recorded outbreaks in meat processing plants, including in France and the US, where workers in at least two food factories have died amid outbreaks.
2 Sisters has suspended production and closed the Anglesey chicken factory, which supplies local authorities, hospitals, restaurants and small businesses, following the outbreak.
The company supplies food to KFC and supermarkets including Marks & Spencer, Aldi, Asda, Co-op, Morrisons, Sainsbury's, Tesco and Waitrose.
Public Health Wales (PHW) said staff and contractors working at the processing plant, which has 560 workers, had been asked to self-isolate for 14 days.
It said staff at the factory would be tested, with all workers being contacted by the company to arrange the tests.
A testing site has been set up Llangefni, while an existing facility in Bangor is also being used.  A further site is also being set up in Holyhead.
Meanwhile Rowan Foods, which employs 1,500 people, said 38 staff were "absent due to testing positive for Covid-19", but said there was "no clear evidence to suggest that there is a spread of the virus within the site".
The company, owned by Oscar Meyer Quality Foods, makes ready meals for companies across the UK, including Aldi, Asda, and Sainsbury's.
In a statement, it said none of the staff were "seriously ill or had been hospitalised" and contact tracing was taking place.
'Doing the right thing'
2 Sisters said "the health, safety and well-being of our colleagues is ultimately the thing that matters most at our business".
"In light of the current Covid-19 cases at our Llangefni site, we have decided to take the necessary action to clearly demonstrate how seriously we take this issue by doing the right thing," a statement said.
"Doing the right thing means from today [18 June] we will temporarily suspend production at our Llangefni site with immediate effect for a period of 14 days.
"We will not tolerate any unnecessary risks - however small - for our existing loyal workforce at the facility."
Spoken with 2 Sisters management this morning - decision taken late last night to suspend operations at the chicken processing plant in #Llangefni following significant #covid19 outbreak. It's the correct decision to safeguard staff and the public.

— Rhun ap Iorwerth (@RhunapIorwerth) June 18, 2020
Oscar Meyer Quality Foods said its priority had been the safety of staff at the Wrexham plant and it had made "significant operational changes at the site" to maintain social distancing, including putting in screens and visors.
"Whilst we are seeing a number of cases on site, Public Health Wales support our view that there is no clear evidence to suggest that there is a spread of the virus within the site, we are seeing a reflection on site of the increases in cases within the locality," it said.
"We will continue to do all we can to remain vigilant and to keep our colleagues and families safe."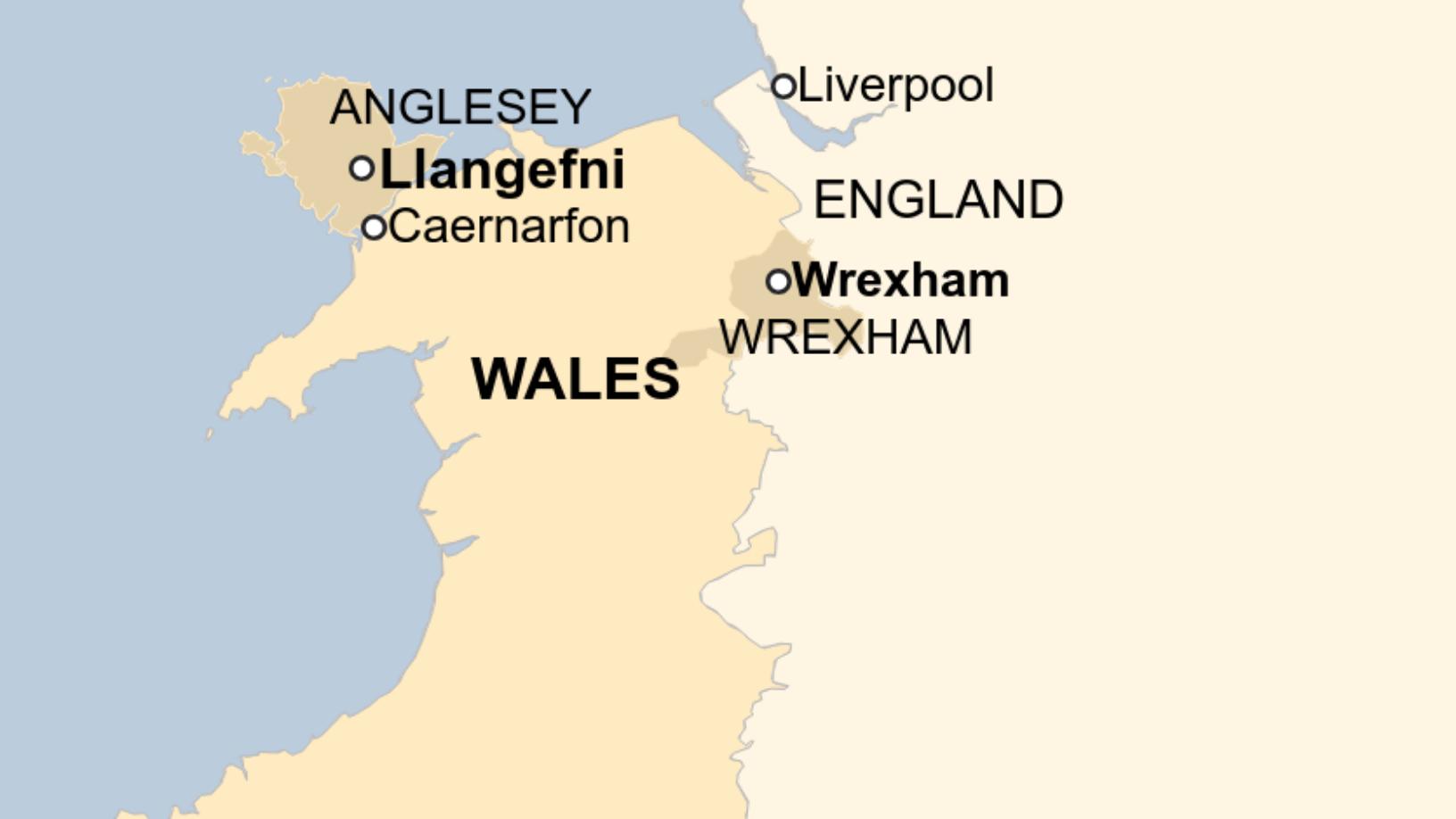 2 Sisters Food Group is one of the largest food producers in the UK, and produces about a third of all the poultry products eaten each day in the UK.
According to PHW figures, there were 11 confirmed new Covid-19 cases in Anglesey on Wednesday and 11 more on Thursday - the most in any Welsh county on both days.
The health minister said he was "concerned" the outbreak would lead to more cases.
"Given that this is a closed setting in which these people would have been working, I'm obviously concerned that we may well see more confirmed cases of coronavirus," Mr Gething told the Welsh government's daily briefing.
He added the outbreak showed "that even with a low prevalence of coronavirus, it hasn't gone."
"It also reiterates the importance of our test, trace, protect system - and that people really do need to follow the advice that they're given on getting a test, and on self isolating."
PHW said it was "working in partnership" with 2 Sisters, Anglesey council, Betsi Cadwaladr University Health Board, the Health and Safety Executive and the Food Standards Agency to "manage the incident".
"We are working in close collaboration with the employer and Anglesey council, and our priority is to bring this outbreak to a swift conclusion," said Christopher Johnson.
Is food safe?
The Food Standards Agency said it was "very unlikely you can catch coronavirus from food" as the virus is a respiratory illness.
The agency's Caroline Kitson said the virus was "not known to be transmitted by exposure to food or food packaging".
Social distancing 'virtually impossible'
Paddy McNaught, the regional organiser for the union Unite, said the number of cases of coronavirus at the Anglesey factory had risen "significantly" in the past few days.
"In fairness, the company, they have tried to work with us to provide a safe working environment, where social distancing - as best as it can - takes place," he said.
But he said production line work at the plant meant adhering to the distancing rule had been "virtually impossible" and there had been the "usual" concerns from staff about "social distancing and face masks".
He added that the union would be working with the company to make sure the factory had a professional deep clean before workers were allowed back at the site.
In Wales, employers are required by law to do everything they can to make sure workers can socially distance while in the workplace, or face a fine of up to £120.
Wales TUC general secretary Shavanah Taj said she was "alarmed to see a pattern of workplace outbreaks in food manufacturing".
"We've had long-held concerns about health and safety in this industry during the crisis and the risks posed to these key workers, who are employed in an industry with some of the lowest rates of average pay," she said.
Some of the biggest outbreaks of Covid-19 worldwide have been in meat processing factories and slaughterhouses.
In Ireland for example, a special national outbreak team has been put in place to deal with the large number of clusters at meat plants.
There are various theories about why meat plants are particularly susceptible.
But a combination staff working in close proximity, doing very physical work, indoors in a cold environment where the virus is known to thrive are likely to be contributory factors.
What is certain is that 58 confirmed cases in a factory that employs around 560 staff will not only be a worry to the workers and their families but also to the wider community.
And of course the number is very likely to rise with all staff now being tested and their contacts traced.