Coronavirus: Cardiff surgeon Jitendra Rathod dies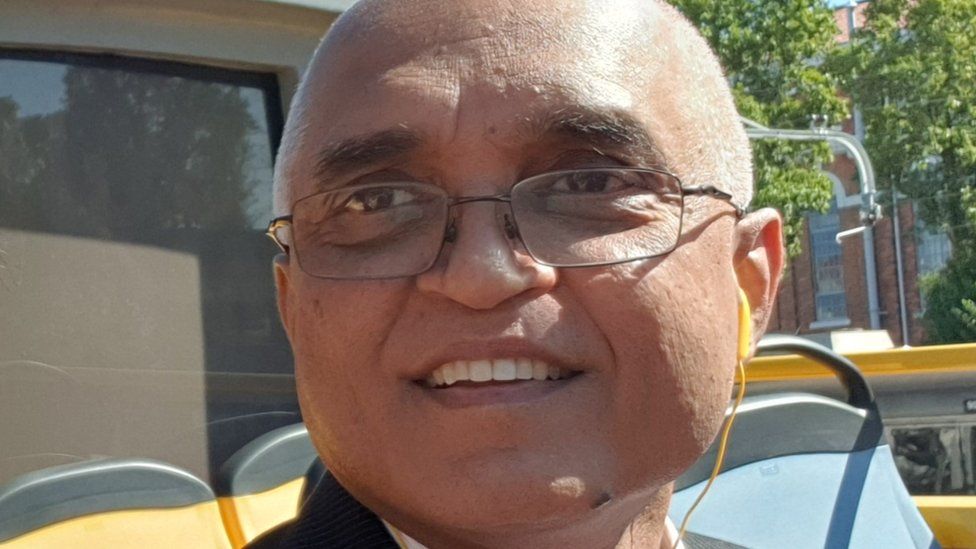 A "dearly loved" heart surgeon at Wales' largest hospital has died from coronavirus.
Jitendra Rathod was an associate specialist in cardio-thoracic surgery at the University Hospital of Wales in Cardiff, where he spent 25 years.
Cardiff and Vale University Health Board said he died in the general intensive care ward at the hospital.
The health board's chief executive, Len Richards, said he was a "great" surgeon who would be missed by his colleagues.
The health board said he had worked in the department of cardio-thoracic surgery since the mid 1990s and had a brief stint abroad before returning in 2006.
"I'd like to extend our deepest sympathies to Jitendra's family, his wife and his two sons," Mr Richards said.
"We've lost a dearly loved colleague here within Cardiff and Vale [health board], but they've lost a father and husband and that must be quite devastating for them.
"He was a great surgeon who really provided support to his colleagues as well.
"Over the course of the last couple of days, I've had lots of texts and lots of messages from our staff, telling me how loved he was and how people are going to really miss him."
Dr David Hepburn, from the Royal Gwent Hospital in Newport, previously worked with Mr Rathod in Cardiff.
"I'm absolutely gutted," he tweeted. "A talented, skilled and kind clinician. My heart goes out to his family. Such a massive loss."
Health Minister Vaughan Gething said during a press conference on Tuesday he was "deeply saddened" by the death of the leading heart surgeon.
The trade union and professional body representing doctors offered its sympathies to Mr Rathod's family and colleagues.
Dr David Bailey, chairman of British Medical Association's Welsh Council, added: "His death will be felt across the medical community as we grapple with the devastating impact of Covid-19 on our communities."