Coronavirus: Plea made to keep children at home during outbreak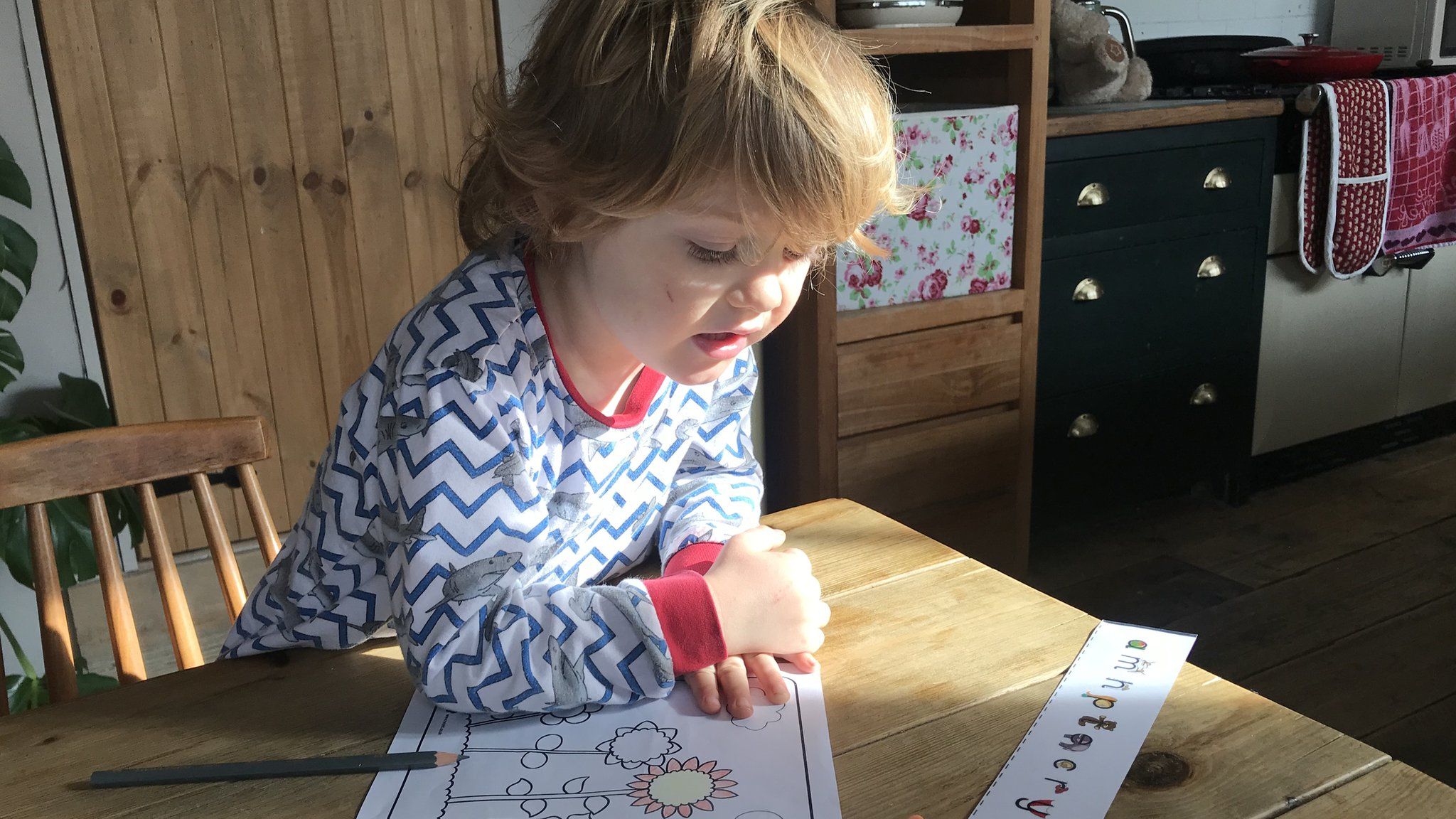 Most children should stay home from school this week, the Welsh Government has reminded parents.
Education minister Kirsty Williams said those who qualify should "think very carefully" before sending their children to school.
The service is a "last resort", she said
First Minister Mark Drakeford said people would get a letter from their GP or consultant to advise them if they should stay at home.
The isolation could last for 12 to 16 weeks "so they have the maximum shielding from the virus".
The limited number of school and childcare places are intended for particularly vulnerable children and those whose parents' work is critical to the coronavirus response.
But Welsh Government advice stated even critical workers must keep their children off school if there is a safe alternative.
Kirsty Williams told a press conference qualifying parents should ask if their role can be done at home first.
"If you have a partner who is not a key worker what arrangements can you put in place for your family, for your children to be cared at home," she said.
"We need to keep the numbers as low as possible, and parents should do all that they can to care for their children at home and only use these facilities as a last resort."
'No sleepovers, no play-dates'
Ms Williams also appealed to children to stay indoors and not play with friends.
"I know that is hard to do, but we need you to do it to keep other people in your family and community well," she said.
She stressed: "You need to stay at home. You should not be socialising.
"That includes no sleepovers, no play parties, play-dates."
Can I send my child to school?
The advice says: "We must keep the number of children in educational, childcare and play settings to the smallest number possible."
It says this is the best way of limiting the chance of the virus spreading.
But it also says children should not be left with anyone who should be following social distancing advice - for example the over-70s or those with certain health conditions.
Can critical workers send their children to school?
Only if there is no-one else who can look after them at home, according to the Welsh Government.
"If you are classed as a critical worker but are able to perform the critical parts of your job effectively when working from home, then you should do so," it added.
If the other parent is not a critical worker, they should make arrangements to look after children at home if possible.
Provision will only be made if there is no safe alternative.
What happens if my child gets free school meals?
This will continue, according to the Welsh Government, but you will need to confirm the arrangements with the school.
What if my council's advice is different?
The Welsh Government says local authorities "made and communicated plans based as part of an initial contingency to deal with the spread of coronavirus" but these plans will now "adapt and change" based on the latest advice.
It says parents should check for the latest information on their local council's website, and on the Welsh Government website.