Coronavirus in Wales: Schools may close, warns Vaughan Gething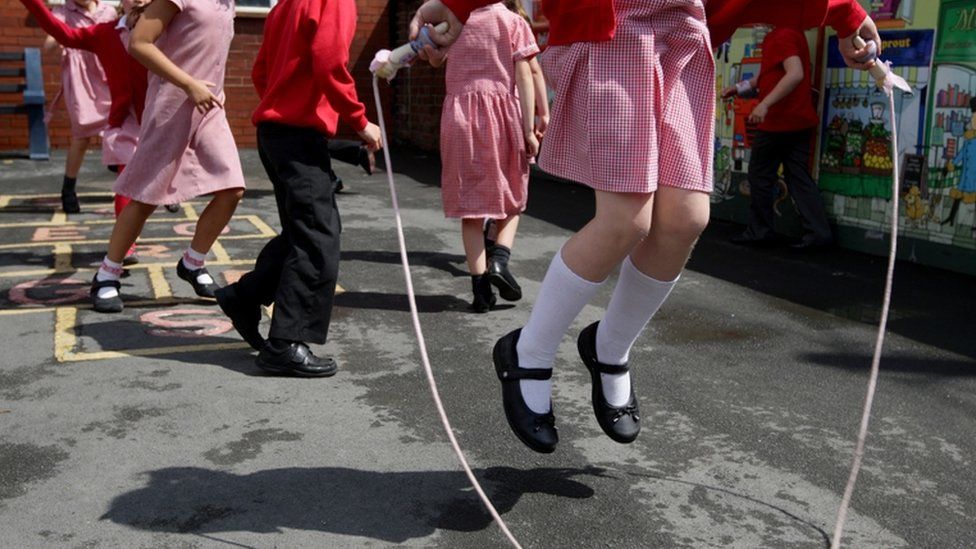 School closures have not been ruled out in the future to cope with the coronavirus outbreak, according to Health Minister Vaughan Gething.
He said it could be "effective later on" and it was "possible" the closures could be for as long as 16 weeks.
The minister also said it was "entirely possible" the over-70s would be advised to self-isolate for up to four months.
Three universities have announced plans to cease face-to-face teaching in a bid to protect staff and students.
But it is believed the actual number of people infected could be higher.
"I can guarantee that some of the choices we will have to make in the coming weeks ahead will not be popular," Mr Gething told BBC Radio Wales.
"We are not going to close schools tomorrow. That is not going to happen," he told the Sunday Supplement programme.
"Schools may close if it is a necessary measure."
Mr Gething said closures may not be an "effective intervention" at this time, about 10 to 14 weeks before an estimated peak in cases, especially if parents had to go to work and rely on grandparents to look after children.
"There are parents that are worried and think that closing schools will keep children safe and yet children and young people are one of the lowest risk groups," he said.
"When we're talking about the level of risk that we face, with the numbers of people that we think are going to be unwell, with the numbers of people we think are, actually, not going to survive, you have to do what is right first.
"You have to think two or three steps ahead," he said.
'Revision resources online'
In a tweet, Merthyr Tydfil council said Ysgol Gynradd Gymraeg Santes Tudful would be closed for deep cleaning on Monday as a "precautionary measure due to a staff member receiving medical treatment for the coronavirus over the weekend".
In a letter to parents, Cardiff High School said it had cancelled all daily assemblies and closure "may be inevitable".
"Whilst we are currently adhering to advice and remaining open as a school, we are mindful of the fact that closure may be inevitable in the coming weeks," the letter said.
"In order to prepare for such an eventuality, we are in the process of collating online and hard copies of learning material, including revision resources for pupils about to embark upon external examinations."
Qualifications Wales and the WJEC were monitoring the situation, it added.
Bangor University has suspended all face-to-face teaching "with immediate effect" for the "health, safety and wellbeing" of staff, students and the wider community and would resume teaching online on 23 March.
Cardiff University said it would be phased out "as fast as possible" with "almost all content covered remotely" from 23 March.
Cardiff Metropolitan University has cancelled its open days in April and the University of Wales Trinity Saint David said its campuses remained open although "it does seem possible, although not inevitable, that some form of closure of part, or all, of the university may be necessary".
Speaking to BBC Politics Wales, Mr Gething said "extraordinary measures" would have to be taken to tackle the virus and save lives.
"There will be steps I'm pretty sure we'll take in a not very longer period of time in asking many more people to live at home for a long period of time," he said.
"The challenge is when and then what we do to continue to provide health and care to those people but also normal basics like food supplies."
He also warned that action being adopted in the NHS to cope with a peak in cases, such as cancelling planned operations, could be felt long into the future.
"It's not just the several months ahead us because, actually, the measures we have taken now probably mean the NHS performance for several years into the future will be directly affected," he said.
Related Internet Links
The BBC is not responsible for the content of external sites.