Transport for Wales: First drop in rail journeys in 24 years
By Brian Meechan
BBC Wales business correspondent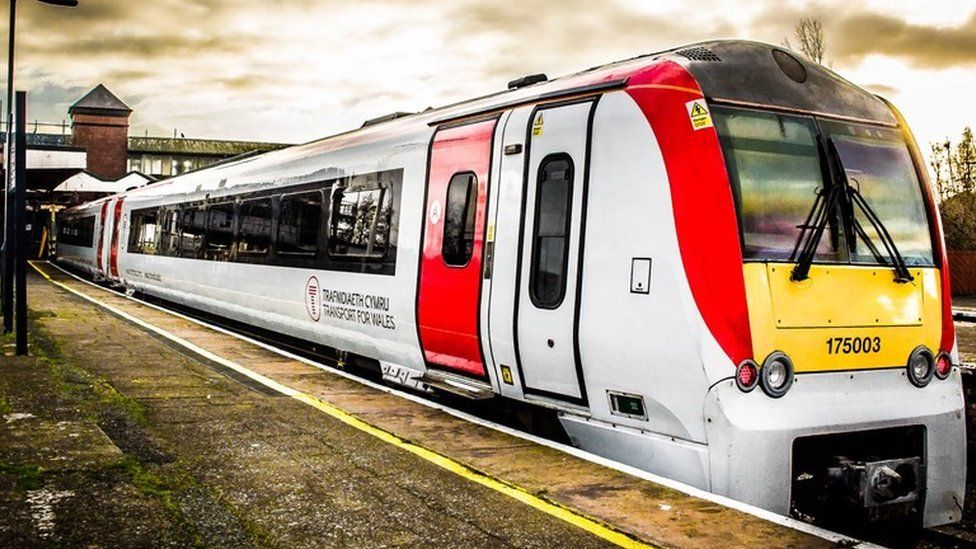 The number of rail journeys taken in Wales dropped in 2019 for the first time in 24 years.
It is the first full year that the Welsh Government-owned Transport for Wales (TfW) has been operating rail services.
There were around 33.5 million trips on TfW compared with 33.6 million in 2018, the Office of Road and Rail (ORR) said.
Rail bosses put the fall down to line closures due to flooding and fewer international rugby games in Cardiff.
Journeys across the Wales and borders franchise dropped by 7.7% for the last quarter of 2019 - October to December - compared with the same period the year before.
It is the largest drop seen by any train operator in the ORR's regional sector, which grew by 5% overall.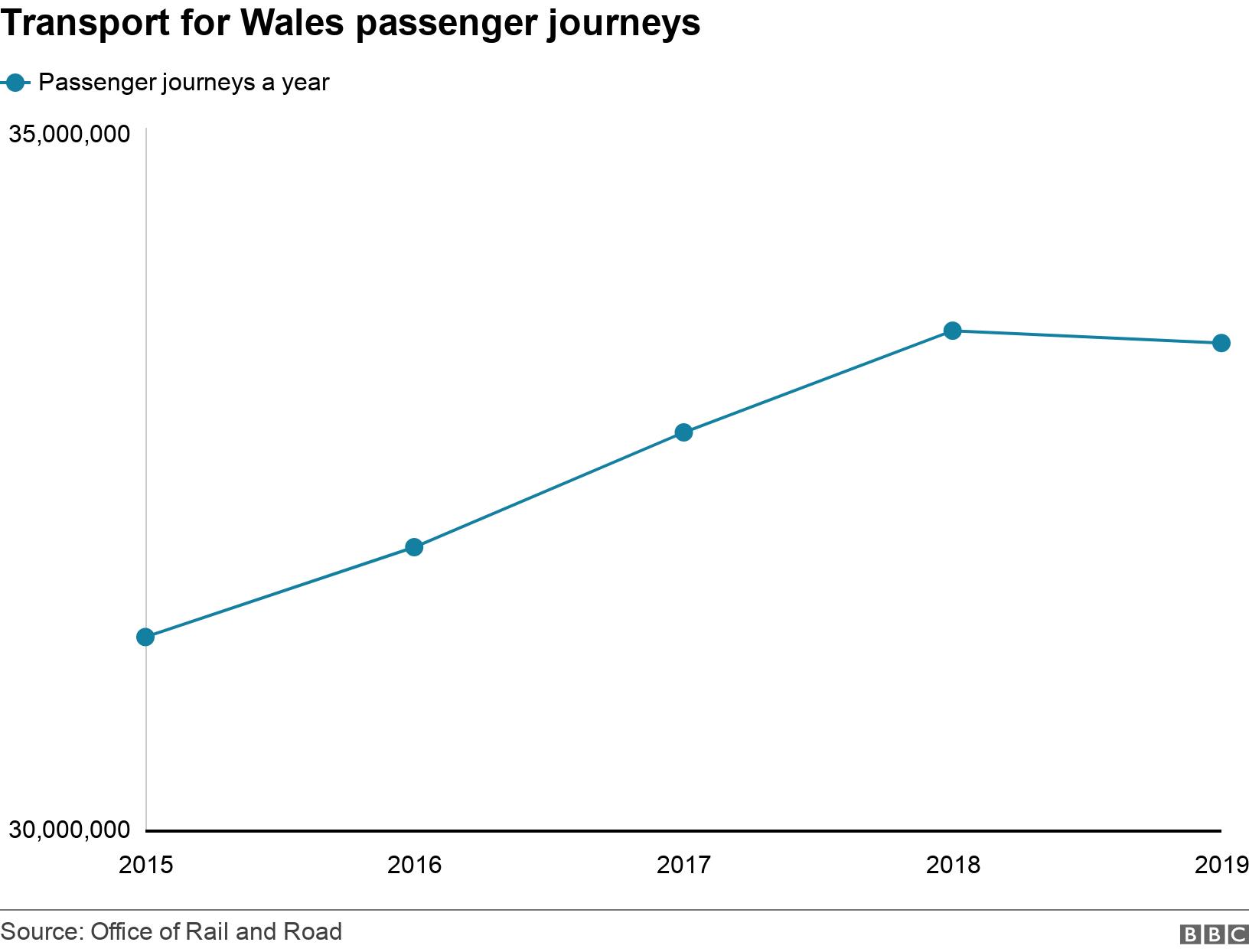 The recorded number of journeys in 2019 was 33,466,435, down 119,454 from 33,585,899 in 2018.
The ORR pointed out in its report that there was only one autumn international played in Cardiff in 2019 and four matches in 2018.
It also highlighted the line between Abergavenny and Hereford was closed for over a week due to flood damage.
Bethan Jelfs, customer delivery director for TfW rail services, said: "These events have directly affected our passenger numbers and explain [our passenger number drop].
"As we move forward we expect numbers to continue to grow as they have in previous years as we deliver our £5bn investment plan to transform transport throughout the Wales and borders network."
Plaid Cymru shadow minister for transport, Helen Mary Jones AM, disputed the drop in journeys being linked to three fewer rugby internationals.
"We know that many commuters have turned away from using rail services as they feel no longer able to rely on the service. This is due to delays, cancellations, rolling stock that is not fit for purpose, and overcrowding which means many passengers are simply unable to board overloaded trains.
"It's time for the minister to step in and start delivering on the promises that he made to the Welsh public back in autumn 2018."
Related Internet Links
The BBC is not responsible for the content of external sites.