'Concern' over children being taken to police stations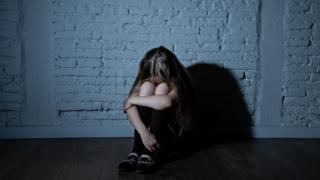 Children who may have faced abuse at home and were removed for their own safety are often being taken to police stations, a report has found.
Inspectors also found Gwent Police held child suspects in the same areas as adult detainees, rather than detention rooms.
BBC Wales has been told in some cases vulnerable children - such as repeat runaways - have been placed in cells.
Gwent Police said it took the report's recommendations seriously.
Inspectors reviewed the force's child protection practices in February and said the detention of children in custody was a cause for concern.
However, they acknowledged the force was working to make improvements, with a plan to add 30 investigators to the public protection unit because of increased demand.
The report said there were also "delays in appropriate adults attending to support children in custody".
In one case, a 15-year-old boy arrested on suspicion of robbery was strip-searched without an appropriate adult present.
The search was not urgent and no-one arranged for the appropriate adult to come to the police station for seven hours.
Where children had to be removed from a situation for their own safety, such as parents assaulting them, Her Majesty's Inspectorate of Constabulary and Fire and Rescue Services (HMICFRS) found officers were using protection powers appropriately.
However, they raised concerns children were "often" taken to a police station, which should only happen in exceptional circumstances.
Inspectors also found officers failing to properly investigate when registered sex offenders were breaching their conditions by moving addresses and not notifying police, as the law requires.
In one case, police failed to arrest a sex offender found living with a woman and children aged two and five, which was in breach of his court order, and no further action was initially taken.
He was twice more found at the address by officers on subsequent visits. He was not arrested but was later prosecuted.
Wendy Williams, chief inspector for the Welsh forces, told BBC Wales social services had to do more to provide alternative accommodation for runaways and other vulnerable children.
Despite a "good standard of working" with the police "that was not always happening," she said, adding that police were occasionally providing services "it wasn't really their responsibility to provide".
"There were examples [where children] were going repeatedly missing from home, who were being held in custody where that shouldn't have been the case because there was a child protection issue, rather than a criminal issue," she said.
The Welsh Local Government Association said it had worked with the police and the Welsh Government to reduce the number of children who were being held overnight in police custody, but there remained "considerable challenges" in ensuring there was enough suitable alternative accommodation.
HMICFRS recommended that, within three months, the force worked to ensure children were taken to appropriate places of safety when the protection powers were used.
Inspectors noted Gwent Police "demonstrated a clear commitment to child safeguarding" and "all leaders, officers and staff take their child protection responsibilities seriously".
They highlighted areas of good practice, ranging from "good frontline response work" to "timely and child-focused investigations into the distribution of indecent images".
Det Ch Supt Nicky Brain said Gwent Police was committed to protecting vulnerable people and was working hard to improve how it managed risk and provided adequate protection for children.
"That does not mean that there aren't challenges at times, and it is vitally important that we continue to improve our practices so children in Gwent are kept safe," she said.
"I am confident that Gwent Police has made significant improvements in our response to protecting children in recent years."
HMICFRS will carry out a further inspection of Gwent Police's child protection capabilities within six months.