Storey Arms ex-instructor faces indecent assault retrial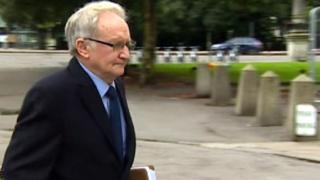 The former head of an outdoor activity centre accused of indecently assaulting two teenage boys in the 1980s and 1990s is to face a retrial.
Robert Pugh, 75, of Cardiff, will face six charges at Cardiff Crown Court later this year.
A jury failed to reach a verdict in the case following a six-day trial this month.
Mr Pugh was a climbing instructor at the Cardiff council-run Storey Arms centre in the Brecon Beacons.