Swansea v Man City pitch invasions: One charged, two cautioned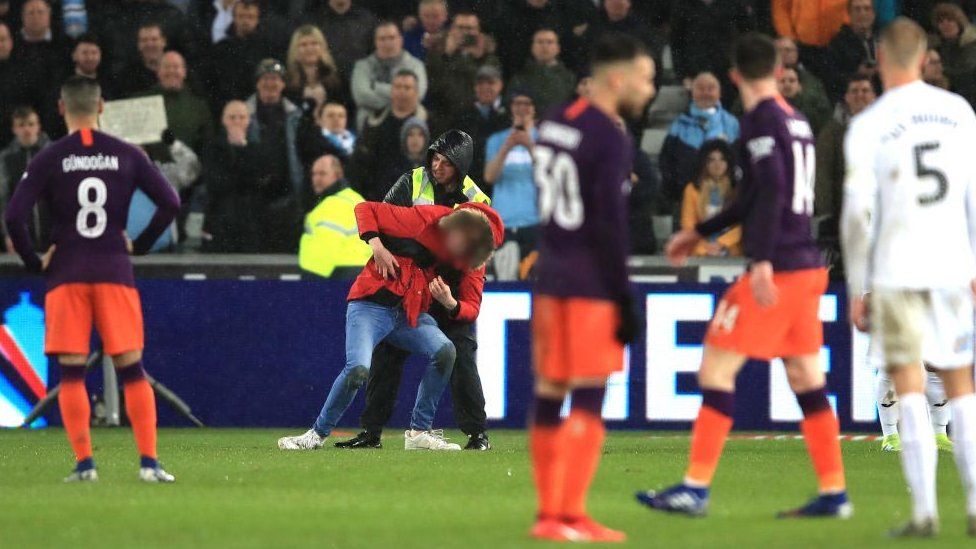 A man has been charged and two teenagers cautioned following two pitch invasions at the Swansea v Manchester City FA Cup quarter-final on Saturday.
The 21-year-old, from Conwy, has been charged with going on to the playing area at a football match and is due before Swansea magistrates on 2 April.
South Wales Police said a 15-year-old from Bury, Greater Manchester, and 16-year-old from Swansea received youth cautions.
No-one was hurt as a result of the invasions, but they follow a number of high-profile incidents involving supporters running on to the pitch during games.