Police arrest 19 in drink-drive Christmas campaign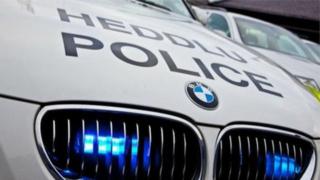 Police have arrested 19 people in the first week of an anti-drink and drug drive Christmas campaign.
The highest drink-drive breath test reading of the campaign so far has been 146mg of alcohol per 100ml of breath - the legal limit is 35mg.
There have been 13 arrests for drink driving and six for drug driving.
Among roadside test failures, a 16-year-old boy tested positive for cannabis when he was stopped on his moped in Bangor on December 6.
He was taken to police custody and has since been released pending the results of further tests.
Insp Dave Cust, from North Wales Police' Roads Policing Unit, said: "It is disappointing that a small minority of people are still intent on ignoring our messages - despite our repeated warnings.
"Our #ChooseWisely campaign is heavily focussed on asking people to make the right choice, so we will continue to use social media to drive home the messages that drink and drug driving can have devastating consequences.
"Anyone who is considering driving whilst under the influence of drink or drugs should know that we will be out and about waiting."