Prince Charles arrives in Cardiff by steam locomotive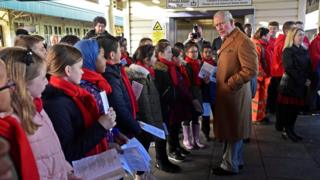 Commuters at Cardiff central station were greeted by the sight of Prince Charles when he arrived for a royal visit by steam locomotive-pulled train.
The heir began his visit to the city by hopping off and walking down platform three to meet driver Vince Henderson
Mr Henderson, 58, said the prince asked about the engine and its coal before wishing the crew a merry Christmas.
He then met youngsters who were part of a Prince's Trust programme to equip them with skills for the rail industry.
The Clan Line, the locomotive pulling the royal train, was built in the same year the heir to the throne was born - 1948.
Phil Jones, director of the Prince's Trust Cymru, introduced Prince Charles to the group who had completed the Get Into Rail project.
After the visit, Mr Jones said: "Employers can teach them the specific skills needed to do the job but Get Into Rail helps them develop what we call soft skills - motivation, self-confidence, teamwork."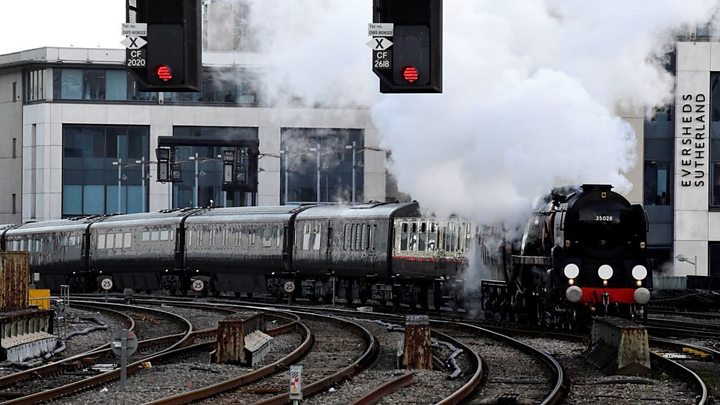 Prince Charles later paid a visit to the Royal Welsh College of Music and Drama, of which he is a patron.
It held a special concert to mark his 70th birthday and college principal Prof Helena Gaunt said: "We are so grateful for the close and active interest he takes as our patron in our work, and in the development of the college."
During his day in Cardiff, the prince also visited the City Hospice to meet patients, families, staff and volunteers.