Neath RFC winding up petition is dismissed at court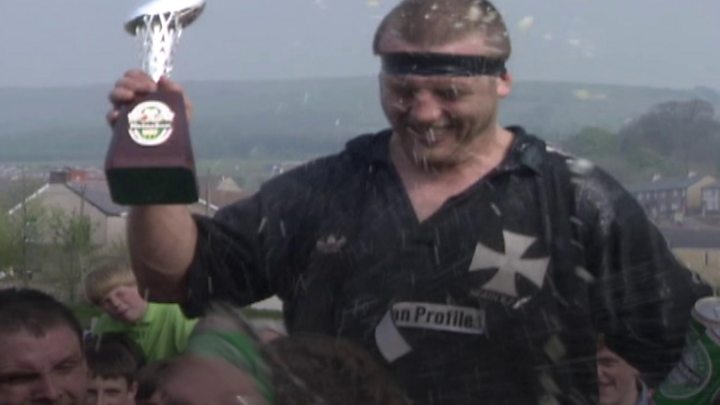 One of Wales' oldest rugby clubs has had a winding up petition dismissed.
During a hearing at Cardiff Civil Justice Centre, a judge found Neath RFC was insolvent but could not wind it up because paperwork relating to a £31,000 debt was "unclear".
Financial problems started in July when the construction firm of club owner Mike Cuddy went into administration.
Supporters wanted the team, which trades as Neath Rugby Limited, to be wound up so they could take it over,
In a statement last week, Mr Cuddy, who was not at the hearing, also vowed to build the club back up but anticipated relegation from the Welsh Premiership.
During the hearing it emerged the club owes Her Majesty's Revenue and Customs just over £10,000, and Neath Port Talbot council may also be owed money.
However, Judge Andrew Keyser said a demand for more than £31,000 was addressed to a separate company run by Mr Cuddy and was "entirely unclear".
Neath RFC, who once dominated the amateur game in the late 1980s, are currently bottom of the semi-professional Principality Premiership
Supporters who travelled to the hearing said they were disappointed with the decision.
Gerald Morris, who runs hospitality at the club, said a small group had been working on a rescue plan.
He said they had a consortium of investors who would have been willing to step in if it the club had been wound up.
Mr Cuddy, 54, blamed his ill health and no-one stepping in to help run his construction business when it collapsed in July.
At the time, he reassured Neath RFC fans and partners that it would not have a negative impact on the fortunes of the club.
During his 25 year involvement, he said he had invested more than £1m.
This is not the first time the "Welsh All Blacks" have had financial issues.
In 2012, the club fought off a winding-up order over unpaid tax and in 2014 it faced a winding-up petition over unpaid business rates owed to Neath Port Talbot council.
Two years ago supporters asked the Welsh Rugby Union to intervene in the ownership of the club.