Carmarthenshire community 'blighted' by poor internet speeds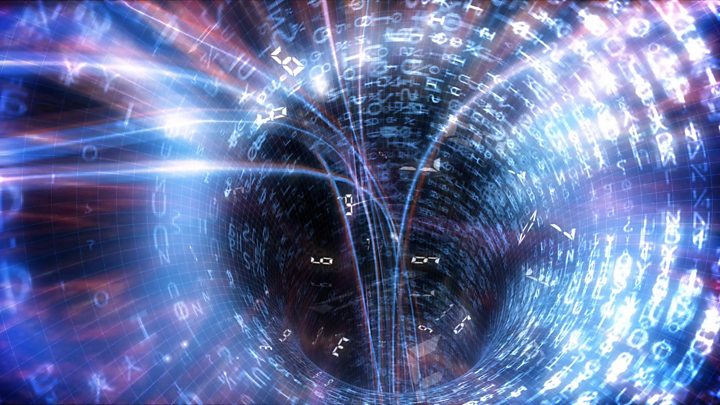 A business owner has said slow internet speeds mean he has to take a 10 minute drive in order to email clients.
Rhydian Thomas is among a group of homeowners in the Cothi Valley, Carmarthenshire, who say broadband as slow as 0.1Mbps creates obstacles in their personal and professional lives.
Openreach said nearly 95% of Wales now had access to fibre optic broadband.
But Mr Thomas said that where he lives, "it takes an entire day to download a film".
The number of Welsh homes able to access superfast broadband has increased since 2013 when availability was the lowest in the UK at just 48%, with just 370,000 properties able to access it.
Five years later, the number of homes in Wales able to access speeds of 24Mbps or above stands at about 720,000, following the completion of the Superfast Cymru scheme.
But critics said Superfast Cymru's rollout was too slow and still left some communities lagging behind.
Some residents in the Cothi Valley are connected to the internet via copper wiring to a telephone exchange 6km (3.7miles) away.
Electrical contractor Mr Thomas said "painfully slow" speeds caused him frequent problems.
"I need the internet to access emails for various jobs or update details on work that I have just done. But the speeds are so slow that it takes forever just to open a webpage," he said.
"It can dip out completely if it starts raining - and I've lost count of the amount of times I've had to drive into Carmarthen to use free wifi in a cafe just to send an email."
The father-of-one said it has also frustrated him while he launches a new business for audio speakers.
Neighbour John Burton said: "In terms of speeds, it's like we are 10-15 years behind everyone else. The situation is made all the more worse when the mobile signal is non-existent too."
He added that residents' efforts to persuade Openreach and the Welsh Government to upgrade the line had proved fruitless.
Residents said they have looked into installing their own network - but it was too expensive given the small number of houses.
Swansea University business lecturer Dr Robert Bowen said broadband access had improved dramatically - but "not spots" meant rural places risked becoming even more isolated.
"When you consider some of these places do not have a local bank anymore, because their bank has closed, then reliable and fast access to the internet isn't a luxury but more of an essential service," he said.
"It also limits opportunities for businesses and plays a factor in younger people moving away.
"A lot of progress has been made but more still needs to be done, because for some it's still very much a postcode lottery."
Openreach said it was working on the successor to superfast broadband - fibre first - with speeds of up to one gigabit per second.
The latest city to be signed up to the upgrade, which aims to reach three million UK homes and businesses by 2020, is Swansea.
Managing director Kim Mears said: "We've already done an incredible amount of work across Wales in improving access to better broadband connectivity - both in rural and urban parts of the country.
"Despite the challenges of planning, street works and permissions, our engineers are already reaching thousands of homes and businesses every week."
The firm also said Wales now had better fibre broadband coverage than Germany, Italy or France.
The Welsh Government insisted Superfast Cymru had "transformed the digital landscape in Wales".
A spokeswoman said: "In 2013 less than half of premises in Wales had access to superfast broadband compared with over nine out of 10 now. We know there is more to do to reach the final premises without access."